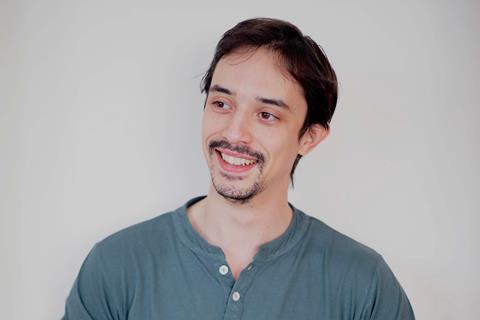 The profile of Algerian actor Mehdi Ramdani is poised to rise next year thanks to his co-leading role in historical drama Héliopolis, which is Algeria's submission to the Oscars' international feature film category.
The debut feature of Algerian TV producer and director Djaffar Gacem revolves around the 1945 Sétif and Guelma massacre — an Algerian uprising that was brutally suppressed by French colonial authorities, helping sow the seeds for the country's 1954-62 War of Independence.
"I play an Algerian man who has had a very French upbringing and is caught between two convictions — that of his father who believes in assimilation, and his own, which are more radical and lean towards emancipation," says the actor.
Ramdani was training as an artisan jeweller when a chance meeting with a producer at an art show led him to audition for a role in Demain, Alger?, a 2011 short film by Amin Sidi-Boumediene. "He is now one of Algeria's hottest directors," Ramdani says of Sidi-Boumediene, whose feature Abou Leila played in Critics' Week at Cannes in 2019. "We started together. I was lucky that my very first experience on set was with him. He guides you as an actor, without dictating your every move."
Ramdani has continued to make a living as an artisan jeweller, which he describes as his twin passion, while working on a raft of shorts and features by a new generation of Algerian filmmakers. Other early credits include short films Limply, One Saturday Morning and Les 100 Pas De Monsieur X, both by Sofia Djama, whose award-winning The Blessed premiered in Venice's Horizons section in 2017, and Lyes Salem's second feature The Man From Oran.
It is Ramdani's collaborations with director Karim Moussaoui that have brought him most recognition on the international stage. He starred in Moussaoui's 2013 short The Days Before, which played in Locarno's Leopards of Tomorrow competition, and his debut feature Until The Birds Return, which world premiered in Cannes' Un Certain Regard in 2017.
Ramdani is pleased the beginning of his acting career coincided with the rise of this new generation of Algerian filmmakers. "There was a democratisation of filmmaking with the arrival of less-costly digital cameras. I was lucky to be discovered at the right moment."
The Arabic/French-speaking actor has been making Gallic inroads too, with a small role in Hélier Cisterne's My Traitor My Love. He was also due to travel to France for a role in a local TV series this summer until the pandemic made it difficult for him to travel.
Contact: Mehdi Ramdani