Dir: Juraj Jakubisko. Czech Rep, Hungary, Slovakia, UK. 2008. 138 mins.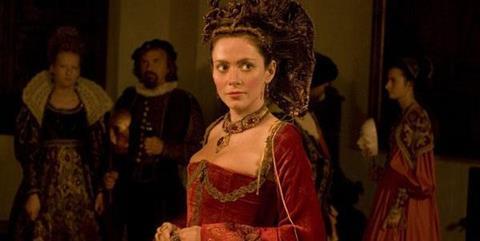 With Bathory, veteran Czech new wave (now Slovakian) director Juraj Jakubisco has broken local budgetary records in an attempt to single-handedly redeem the reputation of Countess Erszbet Bathory, known as the most prolific female serial killer in history (although the truth of these matters is admittedly murky).
Her life and times (1560-1614) are packed with witchcraft, sexual deviation, torture, murder, vampirism (it has been claimed that she was the inspiration for Dracula), alongside copious religious wars - plenty for Jakubisco to occupy himself with. But as exciting as it sounds on paper, this lavish spectacle doesn't really fulfil the vast number of expectations it raises.
Visually, it is everything you might expect from a Jakubisko film, with enough sex and gore, perversion and madness, slaughtered virgins and bloody battles to justify its $13.5m budget. Intrigues abound and the general villainy of human nature is highlighted in every detail, but any attempt to learn something about the real Erszbet Bathory (as played by Anna Friel, a last-minute replacement for Famke Janssen) is sabotaged by Jakubisko's impressionistic approach.
Steadfastly rejecting cogent narrative techniques, the director constantly jumps from reality to fiction and back again in a visual haze. A stronger cast might have given the characters some weight, but Anna Friel's shoulders are ultimately too frail; the actress goes through the motions but does not have the necessary presence for this role.
This disjointed storytelling will not help Jakubisko when it comes to distribution, and Bathory's two-hour running time is another commercial hurdle to surmount. Given Jakubisko's name, there could be some minimal art house interest (1997's An Ambiguous Report About The End Of The World hardly set this sector alight, though), and perhaps, at best, the footage could be split for television into some kind of mini-series format.
Viewers may associate the sadist Erszbet Bathory with bathing in the blood of virgins, but Jakubisko's version of the Lady of Cachtice is completely different. Like her real-life inspiration, Jakubisko's Countess Bathory was the richest noblewoman in Hungary, married to Ferenc Nadasdy (Regan) and the mother of his children. But according to Jakubisko, she was misunderstood - a highly educated, liberated woman, interested in art and science, the muse of Italian painter Caravaggio (Matheson, in a role that is pure poetic licence on Jakubisko's part), Bathory's Countess was also agifted swordswoman, a freedom fighter instrumental in saving Europe from the clutches of the Ottoman Empire, a dedicated mother and a pretty loving though often wronged wife.
The director does admit to some shortcomings, such as butchering a maid with a pair of scissors, beating another to death, consorting with witches and the like - but that's only because she was being poisoned, leading to temporary insanity.
Clearly, no effort has been spared with this production, from the sets to make-up and costumes, all of which are impressive. Jakubisko, who says he might have become a painter had film-making not called, indulges in visual flights of fancy here, which might explain the underlined presence of Caravaggio all through the film.
The large cast features several British TV performers (Regan, Matheson, Byrne as a particularly evil Catholic priest) and as the film is shot in English, it does make their dialogue feel more natural. Karl Roden has the a meatier share of screen time as Erszbet's sworn enemy, but beyond making it plain that greed and jilted infatuation play an equal part in his villainy, there isn't much there to hold on to.
Production companies
Jakubisko Film
Film and Music Entertainment
Eurofilm Studios
Worldwide distribution
Sola Media Gmbh
+ 49 711 479 3666
Producers
Deana Horvathova
Mike Downey
Thom Muunt
Screenplay
Juraj Jakubisko
John Paul Chapple (dialogue)
Cinematography
F.A. Brabec
Jan Duris
Production design
Juraj Jakubisko
Jan Zazvorka
Karel Vacek
Costumes
Julia Patkos
Editor
Chris Blunden
Main cast
Anna Friel
Karel Roden
Hans Matheson
Deana Horváthová
Vincent Regan
Franco Nero
Anthony Byrne