With her boss on a sabbatical, Tricia Tuttle moves into the hot seat as artistic director of this year's BFI London Film Festival (October 10-21). She tells Screen why she is not fazed by the loss of the event's flagship gala venue.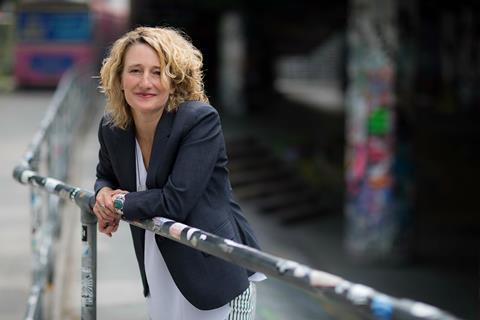 When Clare Stewart, artistic director of the BFI London Film Festival (LFF), revealed she would be taking a year's sabbatical at the end of 2017, it created an opportunity for Tricia Tuttle, who stepped up into the role of artistic director. Having joined Stewart a couple of months before the 2013 festival as deputy head of festivals, Tuttle would now be firmly in the spotlight.
Opportunities always come with challenges, and in the case of LFF's 2018 edition it is a question of venues. In January, the 1,600-seat Odeon Leicester Square closed for refurbishment. In 2017, the cinema hosted the opening and closing night ceremonies, 37 gala screenings and special presentations, delivering 35,000 of the festival's 181,000 London admissions (some further screenings take place around the country). Its loss this year is a bitter blow.
For Tuttle, LFF's managing director Anne-Marie Flynn and the festival team, however, the show goes on. Galas — including Steve McQueen's Widows, which opens the festival, and the world premiere of Jon S Baird's Stan & Ollie, which closes it — will instead play first at the 720-seat capacity Cineworld Leicester Square, and repeat the same night at LFF's pop-up 800-seater at Embankment Gardens. Competition and strand gala titles, hitherto housed at the pop-up, will move across to their new home at Vue West End in Leicester Square.
Tighter programme
Admissions will almost certainly decline this time around. Concurrent with the reduced audience capacity, Tuttle has trimmed the festival programme to 225 features — a 9% reduction on 2017. However, she insists this was primarily a curatorial decision. "Last year with 248 features, we loved too much," she admits. "We are trying to tighten it up so each film has time to breathe."
The four competitive strands — feature, first feature, documentary and short — have all been reduced to 10 films apiece from 12 last year. The streamlining of the competitions is all part of a wider strategy to bring more public engagement to this aspect of the event. The festival has produced an additional trailer spotlighting the official competition titles, which will play before every screening of those 10 films.
"To reinforce the idea that you're in a curated selection, the films have a relationship to each other that the gala tier doesn't necessarily share," Tuttle says.
Prizes for feature, first feature and documentary will be presented in front of the paying public for the first time and there will not be a standalone awards ceremony this year. Instead, the public will be able to buy tickets to see the winning titles in these three competitions at simultaneous screenings on the festival's penultimate night. This introduces a surprise element, since of course the audience will not know which title is going to win (Tuttle notes the long-existing surprise film in the programme always proves a hot-ticket item).
This year's edition celebrates the fact 50% of the films in three of the competition strands (feature, short and documentary), and 60% of the ones in first feature, are directed or co-directed by women. Overall, 30% of the features are from female filmmakers. Tuttle is particularly enthused about the strong showing in shorts and first features, and what that might say about cinema's future.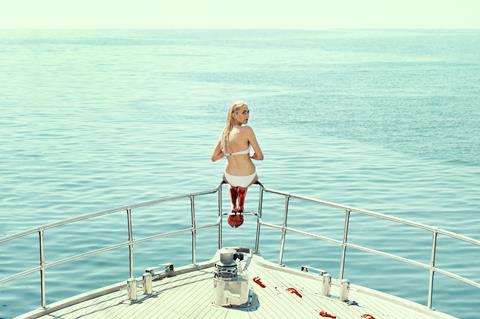 "I hope that means investors and funders are taking seriously their need to find and nurture female filmmakers," she says. "Festivals get asked all of the time, 'Why don't we have more female filmmakers?', and they say, 'They're not out there.' It's just not the case. They are there, and there are great films.
"And in our case," she underlines, "since people are asking me about this, it's not a quota system. The films that we picked are the films we feel really passionate about and that we want to champion."
While Tuttle is keen to emphasise the festival's global bandwidth — there are features from 77 countries in the line-up — she is also proud of the strong UK showing, with 39 UK or UK co-produced features. She attributes her own North Carolina heritage as a factor in her appreciation of UK film.
"Moving here [from the US] and hearing people be really down on their national cinema was surprising for me. I've always had that outsider's excitement about filmmakers. I remember watching a Mike Leigh film for the first time, Life Is Sweet, in my local arthouse in Raleigh [North Carolina], and the impact it had. And shortly after I moved here in 1997, I started to get excited about people like Lynne Ramsay and Carine Adler, and seeing these voices come through."
Surprise changes
There are always sensitivities when it comes to stepping temporarily into another's shoes, and nobody was expecting Tuttle to continue the radical changes to the programme Stewart made in her six years at the helm. So the innovations Tuttle and Flynn have brought to the competitions, the awards presentation and the return of a designated Treasures strand (since 2013, Stewart has scattered archive titles throughout her programme) are surprising.
"I really love everything Clare has done with the festival, but it's really important this is also our festival this year," says Tuttle. "She's been incredibly respectful of that. She sends personal texts, but never says, 'How's it going?' She's been really hands-off. She's a very respectful person, and genuinely wants time away to refresh herself as well."
One challenge Tuttle inherited from Stewart is the festival's relationship with Cineworld-owned Picturehouse. The indie chain's flagship Central cinema is a key LFF venue, hosting the festival's press and industry screenings as well as other events. But because of Picturehouse's ongoing dispute with some staff members, red-carpet galas were subject to protests last year, and a picket line assembled outside Central cinema.
"Nothing that happened last year was pleasant," says Tuttle. "It's not nice to have it happen again. The dispute is still going on, which is a shame. But also, we have to think about audiences, and we are a massive proposition. There are not that many ways to solve that. Picturehouse is a great venue. There are many great venues, but we have to work with all of them."
The festival needs to be pragmatic. It is hard to imagine Cineworld would grant access to its flagship Leicester Square cinema for the festival's galas at the same time the LFF shut the door on Picturehouse. It is also true very few of the venues used by the festival pay their employees the London living wage — one of the issues at the heart of the dispute — so any exclusion of Picturehouse would not seem logical (Curzon and BFI Southbank are notable exceptions as venues that have signed up to the living wage).
"It is a dispute between one employer and their employees, and there are lots of complex issues around it," says Tuttle.
For the past few years, LFF has been operating in an environment of reduced public support (from the National Lottery) but increased operating budget and revenues from ticket sales and sponsors. But this year the loss of Odeon Leicester Square is expected to affect the bottom line. "With less capacity, we had to find ways to reduce costs," says Tuttle, replacing the lavish awards dinner with a more modestly budgeted after-party, for example.
Easing the financial pain is the arrival of four new sponsors, and notable among these is eyewear brand Persol, which is sponsoring all four of the competitive strands. "The fact we have made the awards more public-facing this year does help," says Tuttle.
Tuttle herself has a long history with the BFI, first as an MA student, then as a festival volunteer, guest co-ordinator and event producer, and programmer for the LGBTQ festival now known as Flare. She left in 2003 to work for The Script Factory, before moving to Bafta as film programme manager. In 2013, she returned to a much-changed organisation (which had absorbed the Film Fund from the UK Film Council) and a festival that has benefited from its role as the launch for the Bafta Film Awards season.
Now Tuttle is anticipating the return of Stewart, who will attend the festival as a delegate, and her own presumed return to her former deputy role. That can be a tricky moment for anyone who has stepped up to such a senior post, but Tuttle is not betraying trepidation. "I have really enjoyed this, I really have, but I also love what we do together."