Long before the #OscarsSoWhite furore ignited, the British Film Institute had thrown down the gauntlet to the film industry with its new and extended diversity standards. Are the provisions on their own enough to bring more varied faces and stories to UK screens and meeting rooms?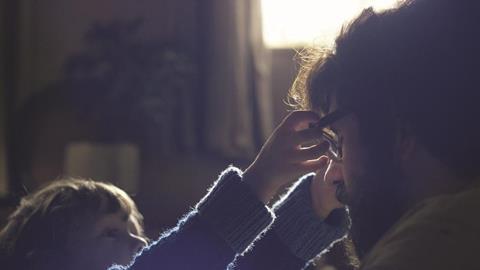 "There is a storm coming," warned UK talent agent Femi Oguns towards the end of 2015. He was talking about those decision-makers who may be unwilling to take the adequate steps to improve the number of ethnically diverse faces on screen and working in the film industry.
He was talking even before Star Wars: The Force Awakens - which co-stars his client, London-born John Boyega - opened and swiftly broke a multitude of global box-office records.
And he was right when one considers how quickly the conversation around diversity in the industry has reached fever pitch in reaction to the #OscarsSoWhite controversy, with Academy president Cheryl Boone Isaacs taking decisive action to address the ethnic and gender composition of voting members of the US Academy, and everyone from Charlotte Rampling to Spike Lee voicing an opinion.
"There's a massive problem," claims Oguns, CEO of the London-based Identity Agency. "We are steadily moving towards the right direction [in the UK] but we have to be more affirmative. We are too passive in our approach and there needs to be an air of aggression and a massive statement made that this is something that is not healthy on so many different levels."
The UK film industry - like so many other media sectors, including journalism - is painfully homogenous at a time when the UK population is rapidly becoming more diverse. According to the most recent census (2011) by the UK's Office For National Statistics, the UK population is 13% BAME (black, Asian and minority ethnic). By 2030, that figure is set to rise to 20%.
Crucially, a growing proportion of ethnic minorities in the UK are keen consumers of film. According to the BFI yearbook, BAME groups are over-represented among cinema-goers, video rental and digital film consumers (the same is true of disabled audiences as a proportion of video buyers).
According to the latest Creative Skillset employment census, however, BAME representation in the industry declined across production, distribution and exhibition from 2009-12. BAME employment in the film-production sector fell from 10% to 3%.
Women - 51% of the UK population - do not fare much better. Between 2007-14, the BFI reports the average annual proportion of women film directors in the UK to be 12%. Women writers come in at 15%.
On-screen diversity is slowly growing, but black, Asian, female and disabled actors are still too often typecast or ignored. In production, unpaid internships or periods of work experience are one of the most common routes into an industry that is primarily based in London, a city with one of the highest costs of living in the world. The expense of working in the business has raised significant barriers to entry and, as in many other industries, formed an all-too homogenous nucleus of middle to upper-class - mostly - white people.
"The film industry is one of the toughest to break into," admits Christine Langan, head of BBC Films. "What tends to happen is certain groups who are experienced get very good at doing something. Producers who are successful then successfully get films up and running. [But] it's not any lack of desire to work with any one group of people."
But Oguns believes attitudes are more ingrained. "A lot of the decision-makers feel that black doesn't sell, that black is not bankable until it's proven itself somewhere else." That attitude will hurt the industry morally and financially, in Oguns' opinion.
The "somewhere else" he is referring to includes online platforms. In the US, Colombia-set Narcos is among Netflix's biggest shows, in part due to its popularity among the US's sizeable Hispanic community. In the UK, BBC3 was seen by many as a home to greater diversity but the BBC controversially moved the channel online.
"Black creatives are taking to the internet in droves," agrees Akua Gyamfi, founder of The British Blacklist, a database of black UK creatives including actors, directors and writers. "We're struggling with the weight of requests from industry [looking to hire diverse cast and crew]. And it's a lie the talent isn't out there."
Idris Elba, star of Netflix original feature Beasts Of No Nation and BBC crime series Luther, recently spoke before the UK Parliament to call for a "Magna Carta moment" in the UK TV industry to reflect the reality of the contemporary UK.
"We need a different approach towards risk," Elba told the committee of MPs. "The story of Netflix is that risk-taking delivers audiences. Let's be honest, too often commissioners look at diverse talent and all they see is risk."
Elba, who says he moved to New York because he was running out of parts in the UK and was cast in his breakout role in HBO's The Wire, continued: "Black actors are seen as a commercial risk. Women directors are seen as a commercial risk. Disabled directors aren't even seen at all. I used to fit tyres in Dagenham, now I make films in Hollywood. And the difference between those two lives comes down to one single word — opportunity."
Ticked off
The BFI, the UK's lead body for film, is listening. Late last year it finalised plans to roll out its innovative Three Ticks model - now renamed the BFI Diversity Standards - across all of its funds, not only production. It has also opened its long-awaited Diversity Fund, which will have an initial investment pool of $1.4m (£1m). (Its predecessor, the UK Film Council, also had a diversity fund but it was discontinued.)
The Three Ticks model was designed two years ago to improve diversity in relation to race, disability, gender, age, sexual orientation and socio-economic status across workforces and in the portrayal of under-represented stories and groups on screen in BFI Film Fund-supported productions, including international co-productions. Since its introduction, a number of productions have had to revise their applications to meet the criteria. (At the same time, the Equalities and Human Rights Commission has published guidelines to clarify how much change broadcasters and film-makers can make without falling foul of the Equalities Act.)
Projects to receive BFI backing since the guidelines came into effect include Gurinder Chadha's Viceroy's House, Andrea Arnold's American Honey, Peter Middleton and James Spinney's Notes On Blindness, Amma Asante's A United Kingdom, Ben Wheatley's Free Fire and Colm McCarthy's She Who Brings Gifts.
The standards will now also apply to projects, venues and events funded through the BFI's Distribution Fund, Programme Development Fund and Festival Fund. "You need to put a flag in the ground," says Ben Roberts, director of the BFI Film Fund and one of the key architects of the enhancements. "But you've got to be careful when you design these things that you don't design something that everyone can do easily."
Some of the criteria within the new audience development guidelines do risk falling into this category. For example, one standard can be met by distributors engaging with 'new' distribution models such as VoD or digital.
However, Roberts is well aware of the moral and economic reasons to forge a more diverse film industry.
"We've realised diversity is not just a chapter in a manual… it is the manual," he says. "In the words of Deborah Williams [the BFI's diversity manager], this is about 'recognising the quality and value of difference'."
The commendable initiative is the first of its kind in terms of its scope for a national funding organisation anywhere in the world. UK funders including Creative Skillset, Creative England, Creative Scotland, Ffilm Cymru Wales, Film London, Into Film and Northern Ireland Screen have now also adopted the model.
"I would not say that we're doing a great job yet but we're starting to make some movements in some positive directions," says Roberts. "What the last year has really given us is a huge amount of confidence that we're doing the right thing and the industry is really willing to engage with making some positive differences."
Debate and dialogue
The industry has generally welcomed the BFI's stance. "The only way to make a difference is to just get it into the conversation in such a way that it becomes something you automatically think of when developing projects," says The Railway Man producer Andy Paterson, who is vice-chair of film at producers' organisation PACT.
"A lot of the independent distribution industry is more likely to be buying and releasing films that thematically fall in line with the diversity guidelines," acknowledges Jez Vernon, managing director of Metrodome Distribution. "But the BFI have made a point of saying, 'This is the start of the dialogue.' It was really sensible they didn't present it as a completely locked plan, but instead said, 'Of course there's going to be debate and dialogue with the industry.'"
The UK's two other main film funders, BBC Films and Film4, have also welcomed the approach. Neither broadcaster has film-specific diversity guidelines, although Channel 4 has introduced the 360 Degree Diversity Charter to address diversity within its TV programmes; Film4 has adopted that charter and Channel 4's two-tick commissioning guidelines around diversity for its productions.
Neither of the broadcasters monitor the diversity of their film funding decisions. That may change, however. "I've been commissioning with the team in a very diversity-conscious way over the last couple of years, and I haven't ruled out going down the BFI route," says Langan of the possibility of introducing a diversity element to BBC funding. "Certainly more of our projects will be a part of it automatically because we often work with the BFI."
"We always try to steer producers to incorporate our two-tick guidelines," says Film4 creative executive Ann Phillips. "Our funding decisions are based on excellence but if you look at our line-up, you'll see how seriously we think about a diversity of voices, from Debbie Tucker Green to Lynne Ramsay and Ritesh Batra to Kibwe Tavares."
Both BBC and Channel 4 are part of Project Diamond — the industry-wide TV diversity monitoring system being developed by the Creative Diversity Network.
Indeed, there is overwhelming evidence UK companies are becoming increasingly mindful about employing a diverse workforce, with an increasing number approaching diversity-minded training schemes such as Creative Access.
Some members' organisations are also taking note — Bafta is looking to better understand the diversity of its membership — but the diversity of larger commercial outfits is harder to track.
Ultimately, words are only as good as the meaningful action they encourage. "I'm in favour of quotas because that's the only way things are going to happen," says Oguns bluntly.
"We go to so many diversity events and see the same people on the same panels saying they don't know where to find talent," laments The British Blacklist's Gyamfi. "It becomes a ping-pong game, with little changing. There is a cycle around diversity — 10 years ago people got excited by the subject. We need to make sure this isn't only a cycle."
The next step would be for the many US inward investment films that shoot in the UK to sign up to the standards, a move of which Roberts is in favour. Now that would be a massive statement.
BFI Diversity Standards Criteria
Projects applying for Lottery funding are asked to demonstrate how they will contribute to reducing under-representation in the key areas of disability, gender, race, age and sexual orientation, as well as people from lower socio-economic groups.
Projects must meet the criteria of at least two of the following four sections. Projects satisfying the criteria of at least three sections are awarded with the Screen Diversity mark of good practice. (Each section includes up to six criteria — not listed here — with applicants needing to meet several of those to receive funding.)
A: On-screen representation, themes and narratives
Is the project telling us something we don't know? Is it a new voice? Or a familiar story told from a different point of view?
B: Creative practitioners and artistic leadership
Is the artistic leadership of one of the identified diverse groups likely to have a positive outcome on the project?
Does the project have the potential to open doors that have historically been closed?
C: Industry access and opportunities
Mandatory for all funded projects. The BFI will consider what the value is of the work experience and development opportunities offered. Does the project present an opportunity to work collaboratively with other elements of the industry? Are there wider and deeper career development opportunities to be offered?
D: Opportunities for audience development
A required category for festivals, distribution funds and other funded audience activities, and offers an additional category for feature film projects that have distributors attached. Considerations will include the nature of the programme or film, the audience it is aimed at and the intended long-term impact.