Animation house Cartoon Saloon began as a cottage industry in a small Irish city, but now — together with sister company Lighthouse — employs 300 people. Screen talks to its three co-founders about future plans and their acclaimed awards contender Wolfwalkers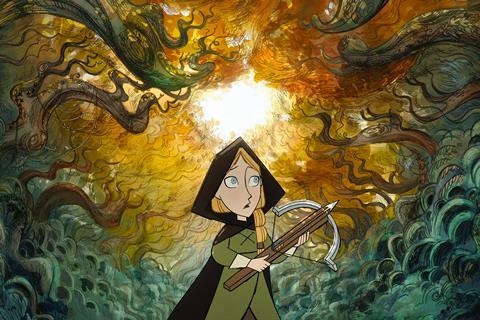 Kilkenny is not a big city. Located in the southeast midlands of Ireland on the banks of the river Nore, its population barely scrapes 25,000. Yet it has a reputation for punching above its weight. In the 1640s, Kilkenny was made the capital of the Irish Catholic Confederation. As a result, its looming medieval castle became the base for Oliver Cromwell's conquest of the country at the end of the decade. And today, it is the unlikely home of one of the world's most creatively distinct and critically lauded animation houses: Cartoon Saloon, located in the shadow of that very same castle.
Studio co-founder Tomm Moore has lived in Kilkenny for most of his 44 years, so the city and the animated features he has directed there are inextricably entwined. Moore's latest film Wolfwalkers (co-directed with his childhood friend Ross Stewart) is a gorgeously old-school, hand-drawn animation set in Kilkenny during the Cromwellian occupation. Like Moore's previous features, 2009's The Secret Of Kells and 2014's Song Of The Sea (both Oscar-nominated), it is a personal project, revelling in rich local folklore that has bubbled away in Moore's mind over decades — in this case, tales of people who transform into wolves while they sleep.
Wolfwalkers has earned its share of kudos since premiering at Toronto last September, scoring with voters not just as an animated film (a New York Film Critics Circle winner), but also making awards headway in international feature categories (at the Gothams, for example). Acclaimed by Screen International's critic Allan Hunter as "an instant classic" likely to enhance the status of its creators, it has been noted for its scale, sweep and cinematic qualities. Had it not been for the pandemic, the stars appeared otherwise aligned to deliver a box-office breakthrough for Cartoon Saloon. Instead, the film should expand the company's reach via Apple TV+, which purchased streaming rights in September 2018.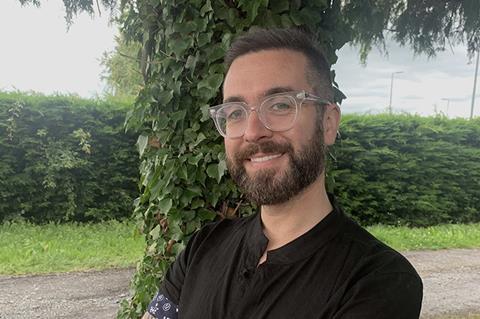 While many animation shops aiming to serve a global family audience turn out movies that necessarily possess broad — sometimes bland — international appeal (often "mid-level CG talking-animal projects", says Moore), Cartoon Saloon has stood admirably apart — closer to the artist-led likes of Aardman Animations in Bristol or Studio Ghibli in Tokyo than Disney or DreamWorks.
Since the inception of his Irish Folklore Trilogy with the studio's first feature The Secret Of Kells, inspired by the shimmering illuminations in the ninth-century Irish national treasure the Book Of Kells, Moore has striven to tell local stories that connect universally, all the while upholding a traditional hand-crafted style.
"We really admired things like Disney's Mulan for using Chinese art as an inspiration," he tells Screen in late December. "But we decided, 'Let's get one done about Ireland before anyone else does.' We had a sense that Ireland telling its own stories to the world, rather than having its story told to us from Hollywood, was something worth trying."
In so doing, Cartoon Saloon has crafted its own story, too — one of creative independence, idealistic resilience and slow-burn success. The young Moore was "a beacon", according to Nora Twomey, co-founder of the studio with Moore and Paul Young, and director of 2017's The Breadwinner (Cartoon Saloon's third feature, also Oscar-nominated). Moore's passion for classical animation brought together a dozen or so artists in the late 1990s, she says. "He made us all enthusiastic about the possibility of working together in our own studio, with a confidence that was honestly rare for young people of that generation."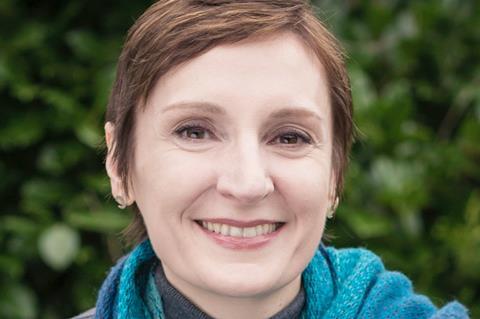 Opening shots
Moore met Twomey and Young at Ballyfermot College in Dublin, where the trio took an animation course established by Don Bluth, whose Sullivan Bluth Studios was based in the city. By the time the students graduated in 1998, Bluth's studio had shuttered and Pixar's Toy Story had changed the game.
But Moore, who was already developing The Secret Of Kells with his friend Aidan Harte, was not drawn to the shiny new world of digital animation. He was inspired by legendary late British-Canadian animator Richard Williams and his self-funded, never-completed hand-drawn epic The Thief And The Cobbler.
"We wanted to reimagine hand-drawn animation," Moore says. "Back in the '90s, we weren't going to compete with CG in a guerrilla kind of way. But the technology had come to the point where, with digital ink and paint and Photoshop, we could draw and mix good stuff by hand and then scan it in, and it would look as good as Disney movies. Which was crazy, because before you needed a whole camera set-up and cel painters and everything."
In 1999, Moore, Young and Twomey established Cartoon Saloon at the offices of the Young Irish Film Makers in Kilkenny with the help of a government training grant. The plan for their 12-strong crew, says Young, was to subsist on commercial and service work while making "a kind of trailer" for The Secret Of Kells (then titled Rebel) to pitch for further funding. "But we realised it's about as much trouble trying to raise budget for a half-hour as it is for a full feature," Young explains.
So they started making the film in earnest, in between adverts for Cadbury's chocolate and educational CD-ROMs. While Moore and Twomey (who co-directed The Secret Of Kells) focused on the creative nitty gritty, Young became "the travelling salesman of the company — mainly because I sat in front of the only computer we had, and the phone. So I started to become the producer."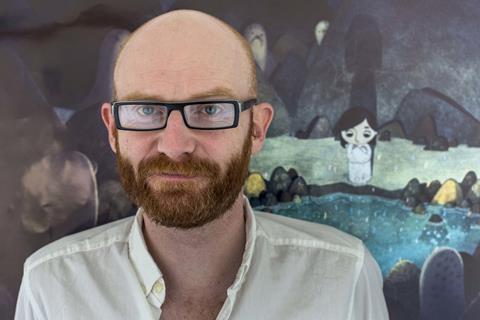 These days, the trio's responsibilities remain split along similar lines. "My title is CEO and head of development," says Young, "and Nora and Tomm are creative directors." They have been joined on the board by former Bluth employee and TerraGlyph CEO Gerry Shirren, as managing director.
Meanwhile, the company itself has grown considerably. "We are at 160 [staff]," says Twomey, who is in the thick of directing the Ruth Stiles Gannett adaptation My Father's Dragon, Cartoon Saloon's next feature. "We have a sister company with a similar number called Lighthouse Studios that was set up with Ottawa's Mercury Filmworks a couple of years ago. So there's a community of around 300 animators and artists and industry people in Kilkenny now."
The studio very nearly went under after it finally released its much-lauded debut feature in 2009. Having swelled to 70 animators, "we fell down a black hole because we hadn't anything in development," says Twomey. "Myself and Tomm and Paul had to take out personal loans to try and stabilise the company."
The performance of The Secret Of Kells at cinemas in Ireland and the UK did not help: it made only around $3.5m worldwide. "We were on the verge of disbanding until we got the Oscar nomination," admits Moore. "That reinvigorated our belief in ourselves, knowing the industry embraced Kells as something special."
Ever since, Cartoon Saloon has been sure to keep its pipeline flowing, with the need to take on commercial and service work having gradually fallen away. "In the last six, seven years we've had a steady build, with three productions at different stages, and then our development slate coming up behind," says Young.
As well its features, the studio also creates TV shows, including 2007's Skunk Fu!, pre-school hit Puffin Rock (which was picked up by Chinese streamer Tencent Video and is now on Netflix, with a feature-length spin-off in the works), and Nickelodeon show Dorg Van Dango. No longer are there staff-sapping gaps between financing. "We have enough in our pipeline to keep people around and reinvest in development," says Young.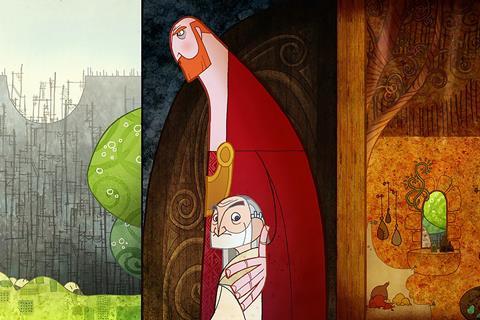 While Moore's movies are artfully distinctive, from the pastel sweeps of Song Of The Sea to the woodblock-inspired look of Wolfwalkers' Kilkenny, and strikingly personal (Wolfwalkers' heroine Robyn is based on Moore's wife), they would not exist without their multiplicities of investors.
Wolfwalkers alone has eight executive and co-producers, in addition to producer Stéphan Roelants of Luxembourg-based Mélusine Productions. Roelants' company is joined by Folivari (France), GKids (North America) and Value&Power Culture Communications (China) as partners, as well as Apple Original Films, which snapped up all the non-pre-sold theatrical rights, along with exclusively streaming the film on Apple TV+. So how does Cartoon Saloon maintain its creative independence amid such a mass of interested parties?
"Everybody gets a say, but nobody has the final say," notes Moore. "I love it! If we had one big executive producer, like Jeffrey Katzenberg or someone, I'd feel like I was directing a Katzenberg movie. Whereas when you've loads of small executive producers — all of whom are lovely people — they are helping produce a Tomm Moore and Ross Stewart film. That's the European co-production model — similar-sized studios raise finance in their local territory, then take a portion of the work in proportion to the amount they raised of the budget. Which, I think, has produced the most diverse and interesting projects I've seen out of any industry."
Some of those "lovely people" are collaborators with whom Cartoon Saloon has a long history, and enjoys closely aligned sensibilities. GKids has released all the studio's movies in Canada and the US (The Secret Of Kells was that company's first major distribution deal), and Roelants co-produced The Breadwinner and Song Of The Sea, while Folivari founder Didier Brunner was instrumental in financing The Secret Of Kells back in 2001. Folivari raised 10% of the Wolfwalkers budget, says Young. "Some of the animators who used to be with us from The Secret Of Kells days are now with Folivari," he adds, "so we wanted to work with them."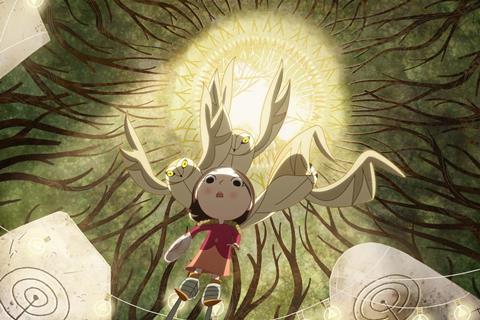 Brunner also dispensed invaluable advice during the studio's early days. It was he who suggested Moore retool the more adult-focused Rebel for a younger audience, and also "warned us not to drift into trying to pretend to be like Americans", says Moore. "There were a lot of European studios that ended up making these kind of mid-Atlantic, neither-here-nor-there projects. Committing to making projects with a strong identity has allowed us to stand out, and not look like a knock-off of Pixar."
Cartoon Saloon is hardly technophobic, however. "We do use some CGI in our films," says Twomey, "but we always treat it to make it look invisible."
On Wolfwalkers, Moore even employed virtual-reality equipment for some of the forest-based sequences (see sidebar). "I think some people are a bit disappointed by how much we use computers," he laughs. "But they've always been so important. It's the only way we would have been able to have a studio in the midlands of Ireland."
Another technological development embraced by the studio is streaming, as its involvement with both Apple and Netflix — the latter having financed Twomey's upcoming My Father's Dragon — confirms. "I'm aware we're at a particular point where there is a huge demand for content," says Twomey, "and Cartoon Saloon will use it to continue to try to tell the stories that we do in the way we do, but also be open to change."
Twomey, Moore and Young are all insistent the studio must grow beyond "the Nora-Tomm-Paul show," as Young puts it, highlighting how the company is fostering new talent. Louise Bagnall, who worked in the animation department on The Breadwinner, has her own feature in development at Cartoon Saloon, for example. "We have so many bright young talents working through the productions," says Twomey.
Growth is something they are handling carefully, aware the more corporate Cartoon Saloon becomes, the greater the danger of losing what made it so special. "We're not interested in being giants," Twomey concludes. "We want to continue with the creative freedom that we have as long as we can, because that's what drew us all together in the first place. But we're also interested in challenges and unexplored territory. We're not just going to stick to what we know. I think that's probably the death of anything creative, for sure."