What impact has the Chinese boycott of Taiwan's Golden Horse Awards had on nominations and the Chinese-language filmmaking industry?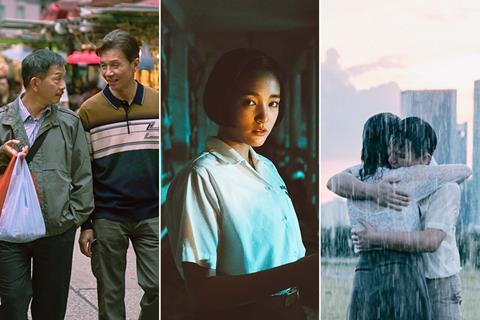 It came as no surprise that not a single film from China was on the nominations list of Taiwan's Golden Horse Awards when they were announced in October. The Chinese government had issued a boycott order in August, banning all mainland Chinese films and personnel from entering or attending what are considered to be the Chinese Oscars.
Still, the mass no-show is unsettling: it is the first time no Chinese films have been nominated since 1996 when Jiang Wen's In The Heat Of The Sun became the first film from China to take part in the awards. Since then many top Chinese filmmakers have been garlanded, including Joan Chen, Feng Xiaogang, Lou Ye, Jia Zhangke and Zhang Yimou.
The boycott is due to political tensions between the Chinese government and the democratically elected Taiwanese government over the long-disputed autonomy of the island state, which is not recognised by China. The tensions have intensified ever since a young Taiwanese prize-winner briefly mentioned on stage at last year's awards her hopes for Taiwan to be treated as an independent entity, and because of the patriotic fervour gripping China this year during its 70th anniversary celebrations of the founding of the People's Republic of China.
All the events under the Golden Horse banner have come under fire, including the Golden Horse Film Festival, Golden Horse Film Project Promotion and the Golden Horse Academy. Even Kaohsiung Film Festival, which ran in October separately as an initiative of the Kaohsiung Film Archive in southern Taiwan, did not have an entry from China.
"Certain incidents have happened at international film festivals, for example, over the use of the name 'Taiwan', which China thought should be 'China Taiwan'. But this time, the point was made most blatantly. There's a sense of fear. Every filmmaker has to take sides," says Tony Lan, deputy chief editor of Taiwan newspaper Liberty Times and a former Golden Horse juror for the Fipresci prize.
Blow to investors
A mainland Chinese filmmaker who intended to submit his new film to the Golden Horse Awards told Screen International on the condition of anonymity: "It's regrettable that I've lost this opportunity. I believe my fellow filmmakers feel the same way.
"Both the filmmakers and audiences in China perceive the Golden Horse Awards as prestigious. It's a big recognition if a new director gets a nomination or a prize, which will help the box office in China and open doors for the director's next project."
Since the best new director category was added to the awards in 2010, half of the winners have been Chinese: Wuershan, Chen Jianbin, Bi Gan and Wen Muye.
The Chinese filmmaker adds: "The ban was a shock. But if we don't follow the order, it's as good as throwing away our distribution opportunities in China, which is a severe blow to our investors. Chinese film­makers didn't submit to or withdraw their submissions from the Golden Horse Awards because they have to be responsible to their investors."
This is likely to partly explain the abrupt resignation of Hong Kong director Johnnie To as this year's jury president, citing "previously signed film production contractual obligations". The film in question is believed to be his romantic drama Chasing Dream, a China-Hong Kong co-production financed by China Star Entertainment, which opened on November 8 in mainland cinemas.
Although China's ban is not officially extended to Hong Kong, now that China-Hong Kong co-productions depend heavily on the vast mainland Chinese market for their commercial success, they are also absent entirely from the Golden Horse Awards this year. High-profile China-Hong Kong co-productions made by renowned Hong Kong directors have traditionally been regulars at the awards. To is a three-time best director winner, as is Ann Hui, while films from Andrew Lau, Alan Mak, Stephen Chow and Peter Chan have all won at the Golden Horse Awards.
While few nominated Hong Kong films are wholly local productions that were financed independently, best new director and best actor nominee My Prince Edward is funded by Hong Kong's First Feature Film Initiative, while best documentary nominee Bamboo Theatre is supported by Hong Kong's West Kowloon Xiqu Centre. Hong Kong-based Golden Scene handles international sales of both films.
Another nominee from Hong Kong is Suk Suk, a privately funded LGBTQ+ drama that has received five nominations, including two for best actor and one for best film. "Given the subject matter, we always knew it is unlikely to be shown commercially in China, which is not an issue to us as box-office potential for the rest of the world has a brighter outlook," says Suk Suk's UK-based producer Chowee Leow. "Taiwan is the first Asian territory to legalise gay marriage, so it's an important market for us."
The absence of Chinese titles has placed more attention on ones from Taiwan. Two Taiwanese films vying for best feature film and best director are John Hsu's feature debut Detention, which leads with 12 nominations, and Chung Mong-hong's A Sun, which follows closely with 11. Two more Taiwanese films are in the best director race: Midi Z's Nina Wu and Chang Tso-chi's Synapses.
Detention has also impressed Taiwanese audiences, making $8.4m to become the highest-grossing local film since 2015. But its filmmakers know it is unlikely to score a China release, unlike last year's biggest local film More Than Blue. The latter became a rare Taiwanese box-office success in China, taking more than $140m.
"We knew [Detention] was a no-go from the start because of the supernatural elements, the teacher/student romance, and the politics with it being the first Taiwanese film in two decades set in Taiwan's 1960s White Terror period," explains actress and producer Lee Lieh, whose credits include box-office hits Monga and Zone Pro Site: The Moveable Feast. "But the IP is an instant gaming sensation overseas, which helped push foreign sales. We've sold out in Japan, Southeast Asia and pending for South Korea."
Competition heats up
Founded in 1962, the Golden Horse Awards emerged as an inclusive platform for cultural exchange between Chinese filmmakers from China, Hong Kong, Taiwan and beyond after geographical restrictions were lifted in 1996, opening up the awards to Chinese-language films made anywhere.
This year's nominees include strong contenders from Southeast Asia, including Taiwanese director Tom Lin's The Garden Of Evening Mists, a Malaysia-set co-production with HBO Asia and Malaysia's Astro Shaw, and Singapore's Wet Season, the second film from Anthony Chen following his 2013 Golden Horse best feature winner Ilo Ilo. Both titles go head-to-head for best feature film, best director and best actress. Singapore director Yeo Siew Hua's A Land Imagined is also in the running for four prizes.
The Golden Horse Awards will take place tomorrow (November 23) in Taipei and will be broadcast live on TV and online in Taiwan. The broadcast rights have been sold to 15 territories, including Hong Kong, most Southeast Asian countries, North America and Australia. In China, the biannual Golden Rooster Awards are scheduled to take place on the same day in Xiamen.
It is impossible to predict when China will lift the ban, depending on the cross-strait relationship, with Taiwan's upcoming presidential election on January 11 and the ongoing pro-democracy social movement in Hong Kong. For now, regional filmmakers are holding their breath. As Winnie Tsang, managing director of Golden Scene, puts it: "I hope the tensions won't last too long. Otherwise investors would be reluctant to finance China-Hong Kong-Taiwan collaborations."