Dir: Anton Corbijn. UK. 2007. 119mins.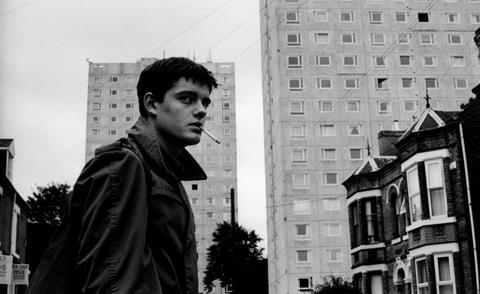 A rare music biopic that refuses to be cowed by myth, Control casts an insightful, poignant and very human light on a British rock legend, the late Joy Division singer Ian Curtis. The debut feature by former music press photographer Anton Corbijn - who took some of the iconic portraits of Curtis - the film, with its early 60s rather than 70s look, is set firmly in a tradition of British black-and-white Northern realism.
Greenhalgh's intelligent script eschews the making-of-a-legend cliches, starkly demystifying Curtis to make his a vividly human tragedy
It takes the forbidding, poetic figure of Curtis and shows him as he apparently was - a vulnerable young man with an armful of personal problems. Based on a memoir by his widow Deborah Curtis, one of the film's co-producers, Control may offer a partial view of the man's life and suicide, but it's an immensely affecting, intelligent study.
The film should be healthily exportable as well as a respectable cult success in the UK, while festivals will go a bomb on it (it enjoyed a strong reaction in Cannes where it opened Directors' Fortnight).
The main setting is Curtis's hometown of Macclesfield, Manchester in the early 1970s, where the teenage Curtis (Riley) is an intelligent loner with literary aspirations and a love of David Bowie and Lou Reed.
When he meets Deborah (Morton), she's instantly bowled over by Curtis's cocky, Wordsworth-quoting sensitivity, and the couple marry young. Then the punk revolution happens, and Curtis joins a local band Warsaw, soon to be renamed Joy Division.
Local celebrity Tony Wilson signs them to his record label Factory (he's played by Craig Parkinson, droll but considerably less broad than Steve Coogan's impersonation in 24 Hour Party People) and the band become a major cult, while still living hand to mouth.
Meanwhile Curtis becomes the father of a baby girl, develops epilepsy and starts an affair with Belgian fan Annik Honore (Lara). While the film is essentially Ian's story, the focuses shifts subtly in the second part to Deborah, as she copes with the fall-out from her husband's traumas.
While Martin Ruhe's sombre black-and-white photography echoes Corbijn's famous 1980s shots, which established the band's industrial anti-glamour, Control presents the band's rise in a kitchen-sink mode at odds with Joy Division's otherworldy aesthetic.
The film portrays a mundane world of pub backrooms and Transit vans, and a domestic life embodied by the proverbial pram in the hall. A restrained, tender Morton intelligently embodies the reality factor that Curtis is increasingly unable to handle.
Striking new discovery Riley brings a touch of young Tom Courtenay to his role, and proves an uncanny reincarnation of Curtis on stage, in all his febrile, elbow-swinging glory.
Other members of the band - notably James Anthony Pearson, as cocky, earnest guitarist Bernard Sumner - are excellent, and whip up a storm in their convincing recreation of Joy Division's performances.
Matt Greenhalgh's intelligent script eschews the making-of-a-legend cliches, starkly demystifying Curtis to make his a vividly human tragedy.
Production companies/backers
Northsee Ltd
EM Media
IFF/CINV
3 Dogs AndA Pony Japan
Warner Music UK
International sales
Becker International
Producers
Orian Williams
Anton Corbijn
Todd Eckert
Executive producers
Iain Canning
Korda Marshall
Akira Ishii
Lizzie Francke
Screenplay
Matt Greenhalgh based on Touching FromA Distance by Deborah Curtis
Cinematography
Martin Ruhe
Editor
Andrew Hulme
Production design
Chris Roope
Main cast
Samantha Morton
Sam Riley
Alexandra Maria Lara
Joe Anderson
James Anthony Pearson