After making her name in glossy US television, Ashley Madekwe extends her range with gritty UK indie drama 'County Lines'. The Bafta nominee tells Screen about returning to her London roots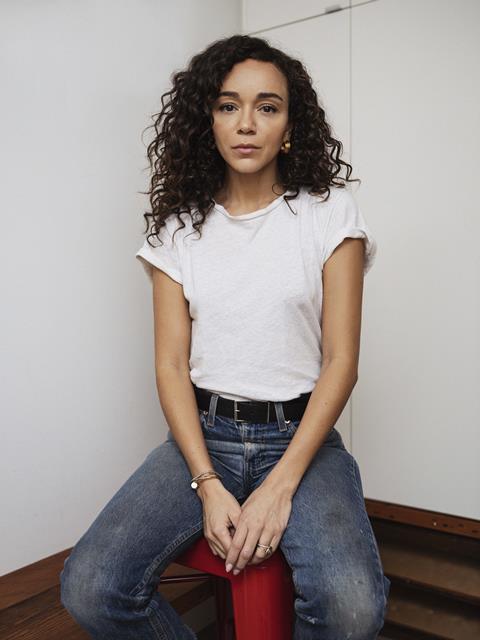 "I definitely wanted to do something British," says Ashley Madekwe of her Bafta-nominated supporting turn in Henry Blake's hard-hitting, low-budget drama County Lines. Moreover, after a decade in high-end US TV/streaming shows such as Revenge, Salem and The Umbrella Academy, Madekwe was interested in "changing the narrative of me being this glossy actress, because it's not really who I am," she insists.
"I'm from south London. And some people in England were like, 'Oh yeah, that's the Ashley we recognise.' For others, I think it has given them pause for thought, that maybe they misconstrued who they thought I was."
County Lines sees Madekwe co-star as frustrated single mother-of-two Toni, struggling to cope with her withdrawn, troubled 14-year-old son Tyler (Conrad Khan) who has become a mule for Harris Dickinson's drug dealer. (The title refers to the widespread practice of using children to ferry drugs from cities to rural towns.)
"I was aware of the subject matter, so had some misgivings," explains Madekwe over Zoom from Vancouver where her husband, Iddo Goldberg, is shooting TNT series Snowpiercer. "I didn't want to read anything that was glamorising and making it seem exciting. But it was such an incredibly authentic, raw script and had almost a poetry to the way it was written. Toni was a character I immediately recognised from the women I'd grown up around. I saw my own mother in her."
Technically a Cockney — "I was born in Mile End Hospital" — Madekwe grew up on a south London council estate, before her parents moved the family to suburban Surrey when she 14 in an attempt to stop her brother becoming involved in a gang.
"There was a feeling if we stayed, he would get sucked into that life. It turns out they didn't move far enough. My brother was in and out of gang fights. He had been stabbed. Trouble with the police. When I read County Lines, I had quite an emotional reaction because some of it reminded me of my brother."
At the heart of the film is Toni's damaged relationship with her son who, in one impactful scene, psychologically and physically attacks his mother while his young sister Aliyah (Tabitha Milne-Price) watches. "Henry wanted to capture 99% of the action in one take. I felt a lot of pressure. I really wanted that scene to land. And I remember leaving and worrying I hadn't hit the mark, that I didn't quite get the emotional intensity. I freaked out and I called Henry in the cab on the way home. And he was like, 'No. We've got it.'"
Audition trail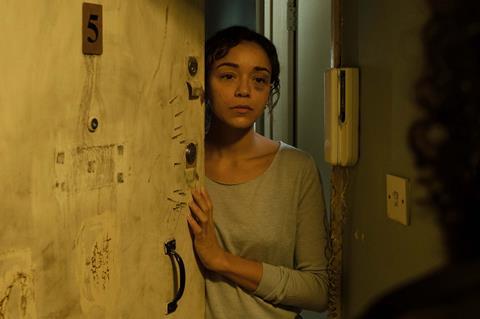 Bitten by the acting bug aged nine, Madekwe later enrolled at the Brit School of Performing and Creative Arts in Croydon. When she was 16, she landed BBC TV drama Storm Damage, written by Lennie James and starring Adrian Lester, both of whom impressed upon her the importance of drama school.
Leaving Brit, she auditioned for "loads, but didn't get in anywhere. I took a year out, auditioned again, and got into some. But none my parents had heard of." A year later, after completing a foundation course at the London Academy of Music and Dramatic Art, she was accepted by the Royal Academy of Dramatic Art.
Following two seasons of ITV's hit show Secret Diary Of A Call Girl, Madekwe set out for Los Angeles and now considers Hollywood her home. She can be seen in Hulu's Four Weddings And A Funeral, CBS's Tell Me A Story and Amazon's Tell Me Your Secrets, but County Lines has given her the thirst for more UK-based projects.
"I miss England," she admits. "I miss London in particular. I missed being on British sets. Doing County Lines gave me enough of a taste to go back."