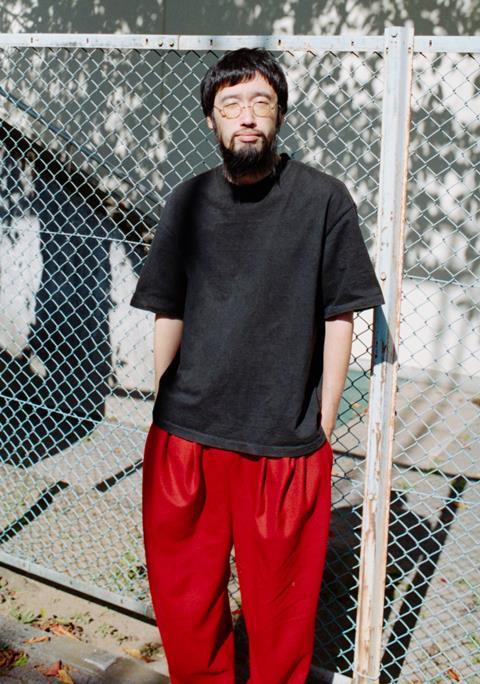 Japanese director Rikiya Imaizumi likes to keep things small, much like the lowercase styling of his latest feature by the window, set to world premiere in Competition at Tokyo International Film Festival.
"I don't like my characters to go big with their emotions," says Imaizumi. "I try to avoid people crying, screaming, touching each other a lot. It's not realistic. I want to make films that feel close to real life."
A lack of Hollywood-sized emotions was especially important in by the window, which stars Goro Inagaki of 2018 drama Another World as a freelance writer who finds out his wife is cheating on him and is shocked by his total lack of emotion.
Imaizumi and Inagaki first fell into each other's orbits in 2018, when Another World and Imaizumi's Just Only Love both played in Competition at that year's TIFF. When they decided to make a film together, Imaizumi remembered an idea from a decade earlier about a husband unperturbed by his wife's infidelity.
"I had the idea about 10 years ago, but I wanted it to be about a couple in their 40s or 50s, and I wasn't the right age for it yet," says the director, now 41. "I prefer to write about things closer to my own age and experience, to incorporate things from my own life. If I'd made the film 10 years ago, it would have had a totally different feel."
A few extra years under his belt has brought Imaizumi further advantages. A decade-plus in the Japanese film industry means that potential cast members are already familiar with his understated style and therefore don't need a lot of direction.
"Generally, actors have seen one or two of my films, so they know what I'm looking for," says Imaizumi. "If anything, on this film I had to tell Inagaki and Yuri Nakamura [who plays Inagaki's wife] to go a bit bigger in their performances."
As Inagaki's character searches for the right person with whom to share his concerns (or lack thereof), he comes into contact with a range of characters, from a sports star also dealing with infidelity, played by Ryuya Wakaba, to an award-winning 17-year-old novelist, played by Tina Tamashiro, all of whom give him differing - and sometimes conflicting - advice.
"I think it's interesting to portray problems that aren't easy to solve," says Imaizumi. "Not providing one clear answer gives the audience the chance to discuss things after the film ends."
Further commenting on the protagonist's situation, Imaizumi says: "Everyone has their own problems, and compared to war or something like that, his worries are trivial, but they're important to him. If wars are 'mountains,' I'm interested in people's individual 'hills.'"
Fast-paced shooting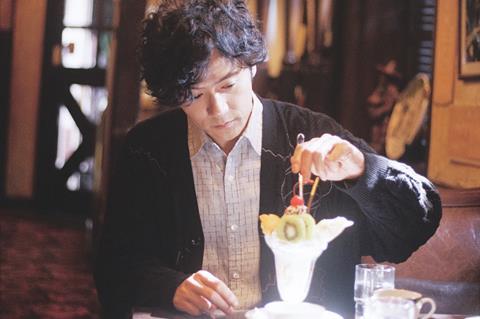 It is nine years since Imaizumi first had a film featured at TIFF, 2013's Sad Tea. The director cites the former Japanese Cinema Splash section - since rebranded Nippon Cinema Now - as helping bring him into contact with peers such as Daigo Matsui and Hirobumi Watanabe, and having Just Only Love play in Competition helped garner the director further attention.
"I hope the festival gets to a place where Asian filmmakers aim for it in the same way they aim for Busan," he says. "I've had quite a few films play here, so I feel a certain responsibility for it myself."
It has been a busy few years for Imaizumi, who works at a pace of about two films annually in addition to commercials, TV shows and screenwriting collaborations with other directors. He attributes this pace to his shooting style, which uses a lot of wide shots and relatively few takes: photography on by the window, for example, took only about three weeks.
Next on Imaizumi's agenda is Call Me Chihiro, which is based on a manga by Hiroyuki Yasuda and is set to stream on Netflix early next year. But while the director may be working with major distributors, do not expect him to change his lowercase style anytime soon.
"When someone asks me to increase the tempo or trim the runtime, I tell them, 'You better find another director,'" he says with a laugh.
Hollywood-style endings should also not be expected. "I'm interested in making more films where the protagonist doesn't grow as a person," says Imaizumi. "When audiences see a character evolve it feels good in the moment, but when they return to their own lives and nothing changes, it can be disheartening. Seeing characters that don't undergo some massive change might actually make people feel better about their own lives."
Nikkatsu Corporation handles world sales of the feature, which is set to be released in Japan by Tokyo Theatres.