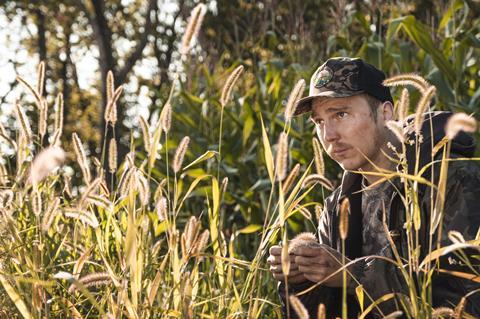 At the recent Los Angeles Screenings it was business almost as usual for most of the Hollywood studios.
Though the event does have an independent component (a hotel-based prelude aimed mainly at Latin American buyers), the LA Screenings' primary purpose is to give the studios a chance to show international buyers the pilots for 30 or so new drama and comedy series just ordered by the US broadcast networks for their autumn primetime schedules.
Around 1,500 buyers from Europe, Asia and elsewhere descend on Los Angeles for the ten day event, moving in groups from one studio lot to another for all-day screening sessions and evening parties where they can mingle with stars and producers from the new shows.
What has been slightly different in recent years is that the studios now rely less on the output deals that have gone out of favour with overseas broadcasters and more on interest from multi-territory outlets such as Sky and global streamers like Netflix and Amazon.
"We're all now looking to put the puzzle together in a different way than would have been the case five years ago," says Keith LeGoy, president of worldwide distribution at Sony Pictures Entertainment, whose Screenings drama slate included comic-based cable series Deadly Class and Bad Boys movie spin-off LA's Finest.
The Screenings rarely produce the kind of bidding wars that can ignite at film markets and more businesslike TV events such as Mipcom – buyers in LA not already committed to the new shows through studio output arrangements are in no hurry to make deals (the exception being the Canadians, who need to get shows on air before they leak over the border from the US).
Polarisation
But interviews with sellers and buyers suggest that this year's Screenings did reflect a polarisation in US drama series programming. On the one hand, dramas being produced by studios and a few independents for the US broadcast networks are returning to the procedural format long favoured by free-TV broadcasters around the world. On the other, dramas aimed at premium cable and streaming outlets in the US are becoming even more high-end, with starrier casts and bigger budgets.
Free-TV buyers at the Screenings appeared unimpressed by reboot series like Magnum PI and Charmed but welcomed the new crop of character-driven procedurals.
"The studios are coming back to the procedural forms that fit well with free TV and are more suitable for the international market," says Ruediger Boess, executive vice president, group content acquisitions and sales, for Germany's ProSiebenSat1. Procedurals, says Boess, are "easier to programme, easier to consume and easier to make money out of," while high-end dramas are "not only very expensive, but you watch them once and you go on to the next thing. A procedural you can watch 20 times if you want."
Network series that caught the eye of buyers included NBCUniversal's medical drama New Amsterdam, Warner's espionage dramedy Whiskey Cavalier, Disney's legal drama The Fix, Twentieth Century Fox's Ridley Scott-produced thriller The Passage and procedural specialist Dick Wolf's F.B.I, from CBS Studios International.
LA's Finest, a police procedural with Jessica Alba and Gabrielle Union in the lead roles and a pilot that cost a reported $12m, was one of the series picked up early (by Bell Media) for Canada, in spite of the fact that it was not ordered to series by US network NBC. The series is currently said to be close securing a US slot with cable operator Charter Communications.
Also bought early for Canada (by CTV) was The Rookie, a police procedural starring Nathan Fillion made for ABC by Entertainment One (eOne), one of the rare indies to break into the studio-dominated network production game.
EOne president of international Stuart Baxter pitches the show, executive produced by Mark Gordon, as "Hill St Blues meets Grey's Anatomy." An ensemble cast, character development and humour "give the show accessibility, and it's that accessibility that the buyers really liked," Baxter adds.
High-end drama projects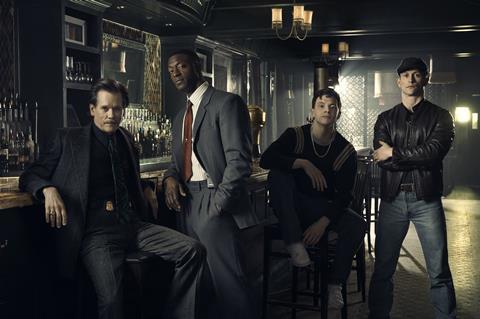 High-end drama gets less attention at the Screenings than the network shows, but a handful of companies have their own scaled down screenings to show off new and upcoming projects whose serialised formats and limited episode counts contrast them with the network fare.
Sky is one of the prime outlets for high-end US drama in Europe (it has output deals with both the HBO and Showtime premium cable networks) and while she was in Los Angeles, Sarah Wright, the pay TV giant's director of acquisitions, said this was "a pretty solid year" at the Screenings. "I'm not sure there's one show that everyone is going to fight over," Wright said, "but there's been quite a lot that's interesting.
Among the high-end dramas praised by Screenings buyers were Escape at Dannemora, from CBS Studios International, a limited series for Showtime with Benicio del Toro, Patricia Arquette and Paul Dano in a true prison escape story; crime thriller City On A Hill, also from CBS and Showtime, with Kevin Bacon starring; Sharp Objects, HBO's eight-episode crime drama with Amy Adams, from creator Marti Noxon; and, from Twentieth Century Fox Television Distribution, Pose, the FX dance musical featuring LGBT talent from producer-of-the-moment (thanks to his massive deal with Netflix) Ryan Murphy.
One studio with its focus firmly on high-end Screenings buyers was Paramount, which only recently re-entered the television production business. The studio screened contemporary western seriesYellowstone, with Kevin Costner starring for creator Taylor Sheridan, and talked up forthcoming limited series Looking For Alaska, from executive producer Josh Schwartz for US streamer Hulu, and Catch-22, also for Hulu, with George Clooney on board as a co-star, director and executive producer.
Paramount Pictures president of worldwide television licensing Dan Cohen, who hosted a party for 125 Screenings buyers at his house, says that with the studio's TV operation still evolving "we need things to stand out, because it's a very crowded marketplace."
A series like Catch-22 - a new screen version, about to start shooting, of the classic Joseph Heller novel - may not have the low-cost repeatability of a procedural, Cohen concedes, but it has other selling points: "Because it is an expensive production we are looking for premium license fees," he says, "but it's only six hours and for that you get something really special, something you can promote."
And with a couple of international deals – one with Sky Italia, the other with the UK's Channel 4 - already confirmed and others done but not yet announced, Cohen is confident the series will work for a range of outlets, premium, free and streaming.
"It's more about the taste of the programmer and how people react to the material than their business model," Cohen asserts. "And George Clooney" - whose last regular small-screen role was in nineties network smash ER - "is clearly a huge draw no matter what your business model. Having him come back to television is a big deal."