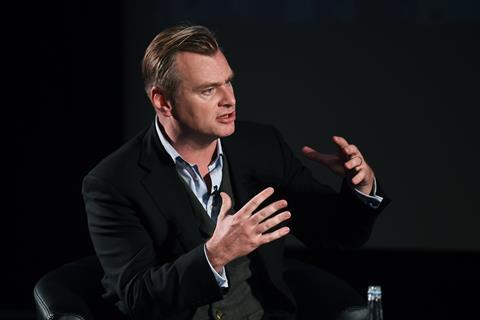 When Christopher Nolan arrived in the Estonian capital of Tallinn in June this year to shoot his latest major blockbuster, Tenet, there was a real buzz around the city. The Warner Bros production was clearly going to boost the country's standing on the global production map.
The busy Laagna Road running through Tallinn was partially shut down for a few days to allow filming. Thomas Hayslip of Funfair Films, the Warner Bros-based company executive-producing Tenet, is full of praise of the level of the co-operation between the cities' authorities and the production. "This was successful thanks to direct communication between the filmmakers and representatives of various officials," he explains.
Indeed, Estonia's various government departments and its Film Institute have gone out of their way to accommodate the spy thriller, which has a sprawling cast that includes Robert Pattinson, Elizabeth Debicki and John David Washington. The government even approved a one-time rise in the amount of funding available through its 30% rebate. Tenet was approved for €5m ($5.5m) on its projected €16m spend in Estonia; previously available funding was capped at €2m.
This preferential treatment is not extended to all international productions that shoot in the Baltic country in northern Europe but the 30% incentive is still a major draw. As is the speed with which it's delivered, say producers. The report on costs is audited within 30 days of the submission and payment follows within 10 days.
The incentive is open to feature films with a budget of at least €1m and a minimum local spend of €200,000. High-end TV dramas with a budget of at least €200,000 per single episode must spent at least €70,000. Animations and feature documentaries can also access the incentive.
International producers are drawn to the ability to combine the incentive with the wide variety of locations they can find in Estonia, including manor houses, castles and vast amounts of forest.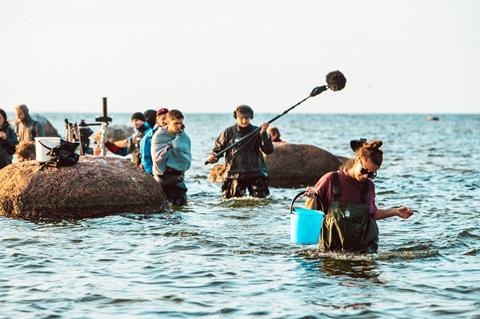 "We shot in more than 40 locations across the country," enthuses producer Brigita Rozenbrika, of US outfit The Factory which recently shot Peeter Rebane's Cold War drama Firebird for two months in Estonia.
Based on a true story set in the 1970s Soviet Air Force, Firebird revolves around a dangerous love triangle.
"We shot roughly half of the time in the countryside, places like Sompa in Kohtla-Järve, Narva and Pärnu, and the rest of the locations were in Tallinn," add Dankuro Asanuma and William Randall-Coath of the film's UK co-producer No Reservations Entertainment.
Tallinn's well-preserved mix of old medieval locations coupled with Soviet -era architecture proved particularly useful as a backdrop and the producers say the shoot was very straightforward. "The local government authorities were very easy to deal with and transparent."
"We are obsessed with technology"
Securing permits is usually quick and easy. "We are obsessed with technology and e-everything," explains Nele Paves, film commissioner at the Estonia Film Institute. "The majority of the paperwork can be completed online and red tape is minimal."
The crew and cast for Firebird came from 13 different countries, but the majority of heads of department and crew were local. "They did a fantastic job, especially the older generation of filmmakers who have a thorough schooling from the Soviet film industry times," says director Peeter Rebane. "This makes them very reliable and able to solve the toughest of situations efficiently."
The one main issue the production had to overcome was in the catering department. The Firebird team say they discovered there are few specialised companies in Estonia who know what is really needed on a film set 24/7.
Furthermore, bearing in mind the relatively small size of the industry, if there are several major productions shooting at the same time then finding sufficient numbers of crew could be a problem. "Depending on the scale, as of now we can service one to three major productions at the same time," says Paves.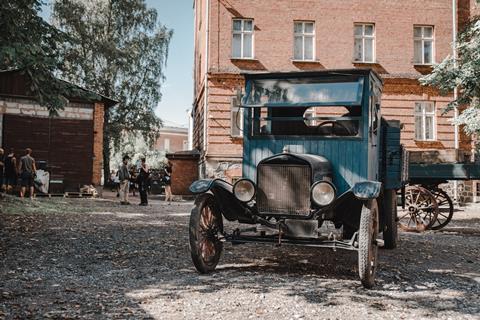 This has not yet been a problem for the country as the productions have been spread out, both in terms of dates and locations. For example, Henrik Ruben Genz's World War I drama, Erna At War, a co-production between Denmark's Nimbus Film, Belgium's Entre Chien & Loup and local outfit Nafta Film, shot from September this year in and around Tartu, the country's second-largest city. The site was chosen as it is where real WW I trenches were excavated.
Esko Rips at Nafta Film is confident the production will not only put a spotlight on Estonia, but that it "will soon be followed by new, bigger projects."
A major new studio facility, Tallinn Film Wonderland, is being built with three soundstages. It is expected to open in 2022 and will be the largest studio complex in the Baltic region.