I Am Not Madame Bovary director says that "the market is super hot" but financiers are "muddying the water".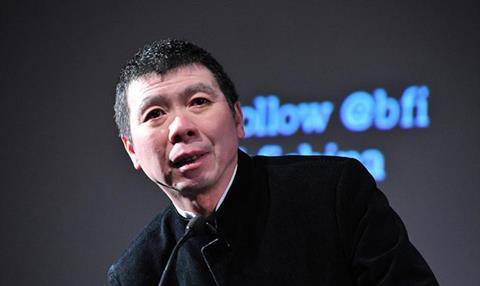 Premiering in Toronto International Film Festival's Special Presentations strand, Feng Xiaogang's I Am Not Madame Bovary sees Fan Bingbing play a young woman who, after being swindled by her ex-husband, embarks on a quest for justice that reaches the highest levels of Chinese government.
Well Go USA Entertainment snapped up the film's North American rights at the festival.
"It's a very interesting story with lots of humour," says director Feng, speaking to Screen in Toronto, but he reveals that the political nature of the story made funding the film a challenge. "If it wasn't for my reputation, it wouldn't have been made. It would be very hard for another director."
Feng, one of China's most prolific film-makers, has mixed feelings about the country's current film boom. "The good thing is that the market is super-hot and it's growing by the day. The downside is that a lot of financiers don't know the film industry at all, they're muddying the water."
"There's so much temptation in the market [because of the level of money]," he adds. "It's making creative film-makers more like businessman than artists. They're only concerned about how much money they're going to make."
He sees this reflected in the types of films that manage to secure funding. "Unfortunately even though the market is growing, the genres and subject matters are becoming more limited – it's just entertaining, funny movies that get funded," he says.
Feng recently decided to set up his own production company, Donyang Mayla Media, a move which he says has made him "feel more empowered" because he no longer has to "take production company's opinions on what he can or can't do".
Chinese production giants Huayi Brothers, who Feng has had a long association with, recently formed a joint venture with US directing duo Anthony and Joe Russo, the team behind recent box-office hit Captain America: Civil War. Feng believes that these kinds of deals are "a way [for the Chinese industry] to be more connected to the rest of the world" and that companies will always look to "maximise profits by reaching out to the global market".
The domestic industry in China still represents its fair share of challenges, admits the director, whose films have grossed close to $1bn at the Chinese box office. He is particularly critical of the scandal that emerged earlier this year around the release of Ip Man 3, when the film's distributor was given a temporary ban for fabricating ticket sales to make the film appear more successful. "I hated it, it was a really bad, dishonest thing," he laments.
I Am Not Madame Bovary also stars Guo Tao, Da Peng, Zhang Jiayi, Yu Hewei and Li Zhongan. It was produced by Hu Xiaofeng and the screenwriter was Liu Zhenyun.
Productions companies were Sparkle Roll Media Corporation, Huayi Brothers Media Corporation, Huayi Brothers Pictures, Beijing Skywheel Entertainment and Zhejiang Dongyang Mayla Media.
Wild Bunch are representing international sales.