The film is the Saudi director's first English-language project.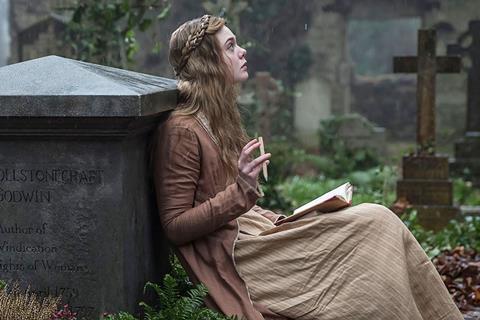 Saudi Arabian filmmaker Haifaa al-Mansour burst to international attention in 2012 with Wadjda, which told the story of a young Saudi girl determined to raise money for a bicycle, despite resistance from her conservative community.
It was the first feature-length film every directed by a female Saudi Arabian director, and al-Mansour takes a significant step in another direction with her second film Mary Shelley, which chronicles the Frankenstein author's tempestuous marriage to Romantic poet Percy Bysshe Shelley and the debauched summer they spent in a Swiss chateau that inspired her Gothic masterpiece.
The film stars Elle Fanning as Shelley, Douglas Booth as Percy Bysshe Shelley, Maisie Williams as her friend Isabel Baxter and Tom Sturridge as Lord Byron. Al-Mansour spoke to Screen about her move to Los Angeles, the challenges in making a bigger budget English-language film and upcoming projects.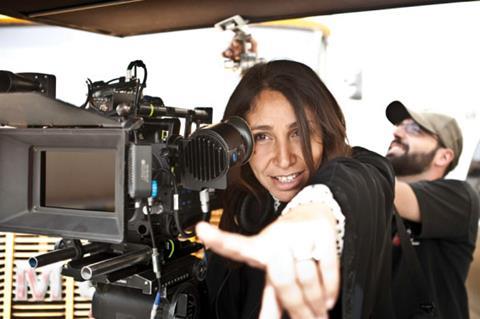 Why did this project strike a chord as your follow-up to Wadjda?
I wanted to find an English-speaking project. My agent sent me the script, and at first I wasn't sure since it's a period drama. But she [Mary Shelley] is fascinating, she came to light from Frankenstein, which is set within a masculine genre. I like that she wasn't trying to write about marriage or love like Jane Austen who was the star author at that time. She wanted to have her own voice, and that's hard as an artist, you are always in doubt. Her story is a lesson for all of us. We should try and find our own path.
For Wadjda, you had to direct concealed inside a van in Saudi Arabia. With Mary Shelley, clearly you didn't have those restrictions. How did it feel?
I felt like I could do whatever I want [without government restrictions]. It's a weird feeling. I got intimidated by the literature and the character legacy. It's so big and grand. Also, it was a co-production [US, UK, Ireland and Luxembourg]. We had to film in Dublin, then in Luxembourg in a studio. A lot of details were tricky, but we had a good team.
Was there anything intimidating about working with a high-profile cast?
It was incredible for me. I would tell them what to do and they would do it! Working with trained actors helped bring so much to the script. Before production, we had table readings and it was wonderful to see them bring the characters to life, Elle especially. She had to create all these mannerisms from scratch. When I would watch the screen, she was effortless. Her small gestures brought a lot to the role.
What did you learn from working on this film?
For me, it's important to make films with characters I relate to, to make challenges for myself and to go further. It was a bigger budget film, a big co-production, I was dealing with stars and many different people within the industry. It was an amazing learning experience. I want to continue making films that have a lot of heart, and that also come from a place where it is hard to tell these stories.
You now live in Los Angeles with your husband and two kids. Do you want to return to Saudi Arabia to make films?
I love Los Angeles, and my husband and two kids love it. We live next to my husband's family, sort of like Everybody Loves Raymond. It's nice to be in a city where you can easily meet with actors and other people from the industry. But yes, I miss Saudi Arabia. I miss the language, the songs, the culture. I am hoping to shoot a film there next year.
Have you helped make the country more accepting of female filmmakers?
Yes, I think so. Now there are strong female writers and journalists that won't take no for an answer. But it's hard to work there, the visual arts in general are not as developed. And it's hard to get projects off the ground, it takes so much effort. There is no industry, you feel alone.
What are you working on next?
My next project is called Be Safe I Love You. It's about a female soldier who comes back from the war in Iraq War to a small town in New York. She is trying to salvage her family but she doesn't have the mindset for it. The idea stems from these soldiers that are fighting a war they have nothing do with, and how it breaks them. I wrote it with Brad my husband who is a diplomat and now a writer. He put a lot of his experience as a diplomat into this. I feel lucky we see the world the same way. I grew up in a small town in Saudi Arabia and he grew up all over the US, so he understands living in a small American town and I can relate to her experience as a woman.