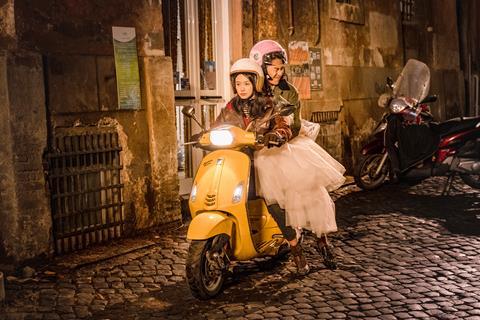 Beijing-based sales agent Vicky Ding has witnessed the rise of Chinese comedies and the fall of wuxia fantasy films, but most significant of all, the diminishing role of international sales for tentpole Chinese films. "Unlike Japan and South Korea, which have reached important milestones, Chinese films seem to be lagging behind in the international marketplace despite the tremendous growth in the [local] box office," Ding says, referring to mainstream, commercial mainland Chinese films made for mass audiences.
It was not long ago international sales were an integral part of the business model in China. Back in 2015, Ding worked on the release of adventure fantasy film Mojin: The Lost Legend, which received a wide international release during the coveted Christmas window. "Mojin was able to open in nine global markets including North America, Australia, Southeast Asia, Hong Kong and Taiwan, all simultaneously or within two weeks of China," she recalls.
Ding worked on the international distribution of Mojin at the start of her career at Stuart Ford's IM Global before she launched her own sales company, Blossoms Entertainment, in late 2019, and was named a Screen International Future Leader in 2021. She says it would now be almost impossible to replicate the success of Mojin in the market.
"A simultaneous release requires early pre-sales, which in turn requires the [local] release date to be confirmed early," she says. "Even before the Covid-19 pandemic, getting a release date was increasingly difficult, sometimes down to only a few weeks before the opening. But at least three weeks are needed to prepare the deliverables and deliver them physically. Besides, last-minute withdrawals and cancellations were not uncommon."
For years, leading Chinese studios such as Bona Film Group, Enlight Pictures, Huayi Brothers and Wanda Media launched their slates at a press event. "We were able to find out the release window, if it is for Chinese New Year, summer or National Day. We could then take them to international markets for pre-sales and plan for simultaneous release," Ding explains.
But the high-profile press launch has become a thing of the past, as many studios chose to avoid the limelight especially after the tax evasion scandal involving Chinese star Fan Bingbing in mid-2018, for which she was reportedly fined more than $130m (rmb883m) and issued a public apology. Around the same time, a growing number of local comedies such as Never Say Die and Hello Mr Billionaire, which grossed $345m and $398m respectively in China alone, began to take centre stage at the China box office.
"Many studios realised comedies require a lot less money and time to produce than an expensive fantasy with a long production cycle, and yet can perform very well [locally]," Ding says. "Fantasy and wuxia started to fall out of fashion in China although they still sell well internationally, compared to comedies which may not translate well to foreign audiences."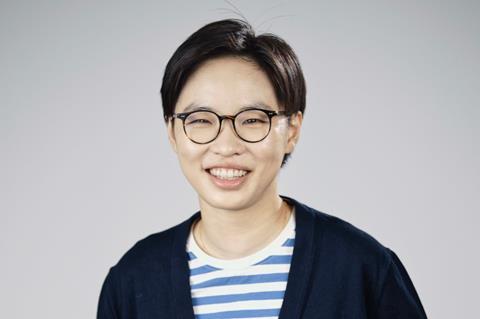 Responsibility to buyers
Ding has become more cautious with pre-sales, as cinema closures have made release dates even more unpredictable amid the pandemic. "We don't want to sign a deal that we can't deliver," she says. "We have to be responsible to our buyers."
Last year, she took on various titles including Wuhan-set pandemic drama Embrace Again, released in five overseas markets a week after China, and disaster film Cloudy Mountain, which performed well internationally. "When we started the pre-sales three weeks before the China release, response from buyers was very positive," she says. "Among the 12 markets we sold to, Ukraine and Russia released the film before the war and Japan has just booked a release date."
Last year, she also adopted a different approach for two of her films, sending high-school romance Upcoming Summer and fantasy film The Yin Yang Master straight to Netflix, skipping theatrical release outside China. Her latest title The Italian Recipe opened the Far East Film Festival in Udine, Italy in April. The romantic comedy is a rare China-­Italy co-­production, directed by Hou Zuxin.
Due to ongoing travel restrictions at home, Ding was unable to physically attend Udine and will not be in Cannes. She is pragmatic about sustaining a remote relationship with distributors, and even says it has some advantages. "We have got used to online meetings by now," she says. "We can call buyers anytime, not necessarily during a market."