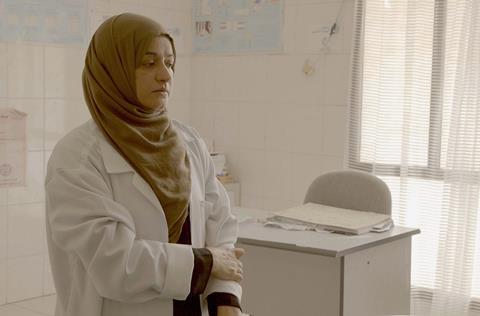 Using drones in a war zone, shaking off government minders and having an emergency extraction team on standby were all part of a day's work for US director Skye Fitzgerald as he shot Hunger Ward, his Oscar-nominated documentary short about children living and dying in a war-torn Yemen.
Shot in January and February 2020, the 40-minute film follows two healthcare workers, doctor Aida Alsadeeq and nurse Mekkia Mahdi, as they try to combat the toll that widespread famine and starvation has taken on the civilian population — and children especially — as a result of the war, which has raged in the Arabian Peninsula country since 2011 between Iran-backed Houthi rebels and the Saudi-backed Yemeni government.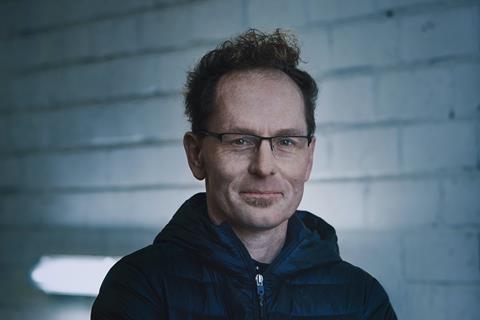 Fitzgerald and director of photography Jeffrey Ball embedded with two teams of doctors and nurses working in the Houthi-held north of the country and in the city of Aden in the government-controlled south. To gain access to the country, Fitzgerald told the Yemeni embassy in Washington DC his aim was to film something different from news reportage. "I tried to explain the film will touch hearts and stand the test of time as an imprint of what's happening right now, because of the war, in both parts of the country," he says.
Fitzgerald's producing partner Michael Scheuerman planned and mounted the shoot like a military operation, co-ordinating everything from the US. Measures included safety and security protocols, setting up satellite communications complete with secret codes to talk to Fitzgerald and having an emergency extraction team and kidnap negotiators on standby.
Fitzgerald and Ball landed in Yemen with six hi-res cameras, a drone and multiple hard-drives. Challenges included being unable to upload their footage to a satellite every night due to file sizes and no guarantee of consistent electricity. As their visas were valid for only 30 days, the production had to be nimble and build trust quickly among the film's subjects.
They filmed for three weeks in the south at Al-Sadaqa hospital and field clinics, staying in a government-appointed hotel and under constant supervision from government minders. They then navigated 25 roadblocks and various checkpoints to arrive at Mahdi's north Yemen clinic, where they shot for nearly a week. As the area's de facto authority, the Ansar Allah Houthi assigned armed soldiers to the team, as they would any international journalist. "Our field producer would often have to get the minder out of the scene or distract him," says Fitzgerald.
The production could only use its drone in the south, shooting footage over Al-Sadaqa hospital. In the north, the drone would have been shot down or confiscated.
Hunger Ward, which filmed just before the pandemic locked down much of the US, is a production of MTV Documentary Films, headed up by veteran documentary producer Sheila Nevins. The film's executive producers include Ruth Johnston, Matt Milios, Jannat Gargi, Matt Ippolito, Jody Allen, Bryn Mooser, Hayley Pappas and Kathryn Everett.
Hunger Ward is the third in a trilogy of documentary shorts Fitzgerald has directed about people struggling amid political turmoil and war in the Middle East and North Africa. His 2015 film 50 Feet From Syria made the Oscar shortlist while his short Lifeboat, about refugees risking death to cross the Mediterranean to Europe, earned an Oscar nomination in 2019.
A wider audience
Fitzgerald and Scheuerman remain in touch with Alsadeeq and Mahdi, who continue to work with children in Yemen. For Fitzgerald, the essential question his film asks is whether we want to live in a world where a 10-year-old girl can weigh just 24 pounds? "As a filmmaker, I feel deeply motivated to try to shine or point my lens at stories where we can intervene," he says.
The filmmaking pair have worked hard to make Hunger Ward accessible and available, through online screenings for US policymakers and to civil society groups who are working to intervene in the conflict. It is available on US on-demand service Pluto TV, and MTV Docs/Viacom is backing an April launch on Paramount+. Fitzgerald admits not being able to travel to festivals has been a bit of a gut-punch, but he is looking forward to the film's "non-virtual world premiere" at the Mountainfilm festival in Colorado at the end of May.