With his arresting lead role in Sean Baker's Red Rocket, Simon Rex belatedly finds himself in the limelight following an up-and-down, all-over-the-map professional career.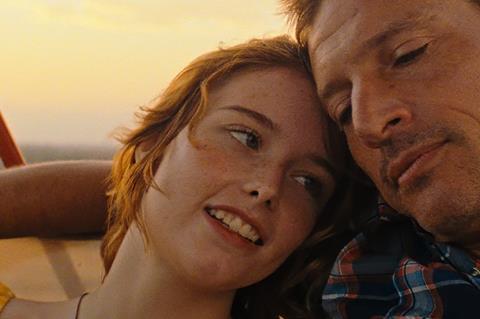 "I have the life philosophy that no plan is the best plan," says Simon Rex, explaining his eclectic CV. "It drives people crazy — let's go to dinner next Saturday. I'm like, 'I can't even plan tomorrow.' And it works really well for me. I guess I just have the knack for jumping through a window of opportunity when it presents itself."
Put like that, Rex's career-igniting performance in the lead role of Red Rocket, directed by The Florida Project's Sean Baker, is just the latest in a long line of windows through which the model/rapper/actor/MTV VJ has hurled himself over the course of a switchback professional path that started when the now 47-year-old Rex was street-cast to be a model in his early 20s.
Following an early flirtation with adult content, the modelling brought him to the attention of MTV which offered a gig as a VJ. "I was quite honest in my response to them and I said, 'Well, I've never done anything like this. I've never done any journalism and I don't have a lot of music knowledge. I've never been on TV.' And they said, 'Perfect, you got the job.'" The music career — Rex has a rapper alter ego named Dirt Nasty — was equally fortuitous: demo tapes made with buddies in a bedroom led to a supporting slot with the Red Hot Chili Peppers and a deal with Interscope Records.
The segue into acting came at the suggestion of Gus Van Sant, who invited Rex to read for a small role in Good Will Hunting. "In the audition Gus stopped me and said, 'I'm sorry, you're not ready for this. You need to go to acting school, but you have something.' I'm a big Gus Van Sant fan, Drugstore Cowboy is one of my favourite movies. I said, 'Wow, I better listen to him if he's saying this, maybe he's right.'"
Rex achieved some success in broad comedies such as the Scary Movie series, but quickly found he had been typecast and subsequently sidelined. As he explains: "People have an idea of you in their mind and it's very hard to reinvent yourself unless you're given an opportunity like this from someone like Sean Baker, who works outside the box of the Hollywood industry and does things his way."
The opportunity came in the form of a dream role, which gave Rex the opportunity to finesse his comic skills while also digging into hitherto untapped dramatic potential. He plays loveable deadbeat Mikey Saber, a down-on-his-luck adult-movie actor who returns to his Texan hometown and his estranged wife with his tail between his legs, only to spy opportunity when he meets a teenager (Suzanna Son) working in a donut shop.
Covid had sunk the project that Baker had originally planned to make, so Red Rocket — low budget and shot under the radar with a 10-person crew and a mix of professional and non-professional actors — was a seat-of-the-pants, last-minute replacement. Rex was cast on the strength of Baker's gut instinct and an audition clip filmed on an iPhone in the kitchen of Rex's Joshua Tree home.
Under wraps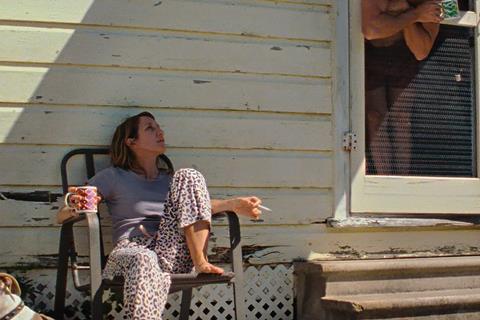 Following his casting, Rex had just three days to drive to the film's location in Texas, learning his lines on the way. It was a leap of faith the actor was more than happy to take. "When Sean hired me, he said, 'Do me a favour and don't tell your agent or manager about this. I don't have time to negotiate with an agent or manager. Have someone else like a lawyer sign off on this. Trust me, you're not going to make a lot of money. No-one is. But we're going to make a special movie.' And so I didn't even tell my agent until we wrapped the last day of shooting."
Rex's habitual freewheeling, fatalistic approach stood him in good stead on a project which, by virtue of the backdrop of surging Covid‑19 case numbers, was dogged by uncertainty.
"The whole time we were shooting, I thought, 'Oh, we're not going to get through this. It's going to get shut down. I accept the fact this probably isn't going to get finished, but whatever.' Which I also think helped because it was like, 'Fuck it, just go for it.'"
While the pandemic was a concern, ultimately the film's success was dependent largely on Rex's performance — a blend of reprehensible narcissism, vanity and opportunism, which the actor still somehow makes likeable. In crafting the character, Rex took on board advice he had received from Scary Movie director David Zucker: "'Once no-one cares about the outcome of your character, the movie's over.' I always remember that.
"I just made Mikey as likeable as possible and tried to make him charming and boyish. It's like, he knows not what he does. There's something wrong with him. He's the dog that keeps peeing on the rug, but he's cute. And you want to get mad at the dog, but you're just like, 'Ah, he doesn't even know what he's doing. It's too late to train him. It is what it is.'"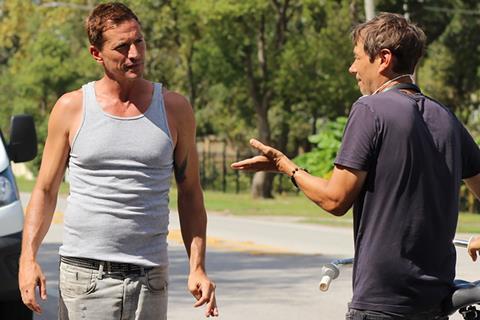 A24, which releases Red Rocket in the US on December 10, acquired the film back in February. The buzz around Rex's performance filtered out into the industry, resulting in roles in two upcoming films: Mack & Rita, playing opposite Diane Keaton; and Down Low alongside Zachary Quinto, "which is a really funny role where I play a crackhead male escort".
But this new stage in his career will surely present challenges to an actor with a lifetime aversion to planning. "Yeah, that's why I've got a super team around me," explains Rex, who recently signed with management firm Range Media Partners. "They're very connected. So they're doing a lot of planning for me. I'm like, 'You guys do your job, I'll do mine, but we will together collectively agree.' We just want to be selective in what we choose for the next step."
In the meantime, Rex, who has picked up a slew of acting prizes at festivals and a Gotham nomination for his performance, enjoys sharing Red Rocket with audiences.
"I normally never get excited," he says. "I'll do a movie and people will be like, 'Oh, I can't wait to see it.' And I'll be like, 'Yeah, don't even waste your time.' But this is the first time in a long time that I'm proud of my work and I want the world to see it. I don't want to say I surprised myself because I always believed in myself. I just don't think anyone else ever did."