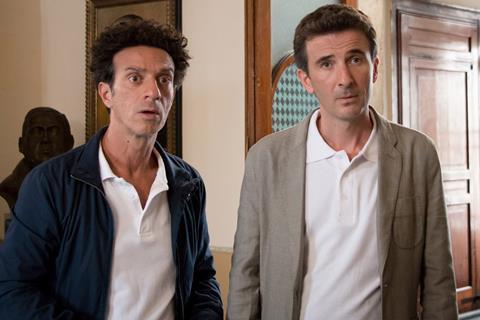 After a remarkable 2016, the Italian box office has experienced a sharp decline in 2017. For the first 11 months of the year, the total gross was down 13% on the same period of 2016, and down 8% on 2015. The decline has been blamed on the poor showing of local movies, as Italian cinema's box-office share fell to 16%, compared to 28% in 2016 (when it was boosted by smash hit Quo Vado?, the highest-grossing Italian film to date) and 20% in 2015.
The box office produced a study in contrasts for female role models. Right at the top was Emma Watson's chaste and pure Disney heroine in Beauty And The Beast ($21.9m). Wonder Woman's Amazonian superhero, on the other hand, held less appeal to Italian audiences than in other territories and the film landed in 39th place for the year. Releasing Wonder Woman in the summer may have contributed to the poor outcome ($3.9m), confirming that the season remains a challenge for audience attention in Italy.
Fifty Shades Darker, the second instalment in Universal's erotic franchise, proved more appealing to Italian audiences than those in other territories — the film earned fourth place in 2017 on $15.8m. Stephen King horror adaptation It landed in third position with $16.6m.
Furthermore, two surprise hits stand out: French family drama Two Is A Family starring Omar Sy arguably over-performed in reaching $7.2m; and tearjerker Collateral Beauty once again confirmed Will Smith remains one of the most potent Hollywood stars in Italy, earning more than $9.8m.
The only Italian productions able to compete with the studio blockbusters were a pair of local comedies: Daylight Saving Time, a political satire from Sicilian comedy duo Ficarra and Picone; and Mister Felicita, an escapist romantic comedy starring popular Italian comic Alessandro Siani. Although the films landed in seventh and eighth place for the year with $10.9m and $10.6m respectively, both were considered disappointing outcomes, confirming a consistent downward trend for local comedies.
Top 25 Films in Italy