When the makers of Soul decided on a black jazz musician as their protagonist, they began a process that was as enlightening as it was involved.
Director and co-writer Pete Docter admits he was "blind to the far-reaching effects of that decision and how important it was to drill down into the details of what makes that authentic. We brought in a great deal of people to help, starting with [co-director and co-writer] Kemp Powers."
But, Docter adds, "There was not often consensus, so a lot of the time the trick was discerning what is personal taste and specific to this one person and what is actually part of the reality."
While Pixar has used 'culture trusts' to advise on projects before, this time it formed both an internal trust and a group of external consultants, among them jazz musicians such as Herbie Hancock and Jon Batiste (who also provided the film's original jazz compositions and arrangements) and anthropologist and educator Johnnetta Betsch Cole.
For the internal trust, says producer Dana Murray, "We wanted to make sure we were pulling in a diverse group from around the studio — meaning having gender balance and age balance and people from different jobs around the studio."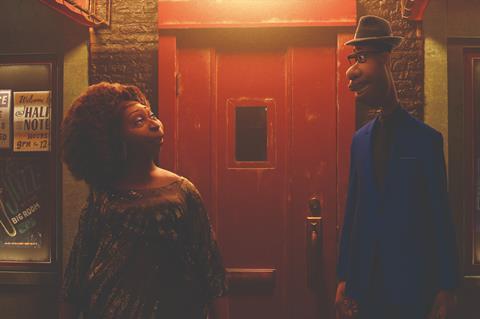 Powers was part of both groups and knew the resulting discussions would be lively. Often, he suggests, such groups are formed "in hopes of getting things rubber-stamped. And that was not the case here. In many cases the culture trust slowed things down and forced us to go back to the drawing board on a lot of elements of the film — everything from character design to some of the key story points. It was an incredibly useful but at times somewhat painful process."
The design of characters including protagonist Joe and Dorothea, the film's fictional jazz legend, was one area of debate. "There were questions about the line between stylisation and negative caricature, particularly based on the negative history of the portrayal of black people in animation," Powers explains.
"All of Pete's films contain highly stylised characters, but [on Soul] he had to adjust his design aesthetic because just pushing one or two features to the extreme wasn't going to work with black characters. It would push them into the realm of negative caricature."
Powers also pitched new characters and rethought existing characters, such as the sweet-voiced subway busker who was originally imagined as a homeless man but in the finished film became a talented army vet.
The co-director even introduced an entire scene into the story to up the cultural authenticity, having Joe visit his barbershop to prepare for his big audition in Dorothea's band.
"As I told Pete," says Powers recalling his initial visit to Pixar to discuss joining the Soul writing team, "if I couldn't have gotten an appointment with my barber before they asked me to the interview, I wouldn't have come to the interview."