After winning plaudits for Winter's Bone and now Leave No Trace, Debra Granik tells Screen why ultra-low budgets are no barrier to effective filmmaking.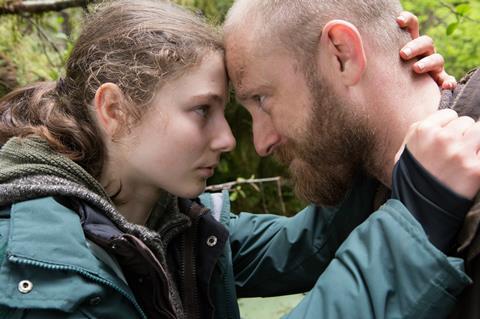 What Debra Granik describes as her "social-realist mentality" was first discovered by indie film aficionados with the release of the writer/director's debut feature Down To The Bone in 2004. It was, however, 2010 follow-up Winter's Bone — featuring Jennifer Lawrence in a breakthrough performance as a resolute teen trying to keep her troubled Ozark Mountains family together — that confirmed how skilfully Granik could use that mentality to infuse an intimate drama with veracity and emotional force.
Recognition came in the form of the Grand Jury Prize and screenwriting award at Sundance, as well as four Oscar nominations including one for best picture and another for Granik and writing and producing partner Anne Rosellini in the adapted screenplay category. Audiences showed their appreciation by taking the $2m film to a $13.8m worldwide gross.
New York-based Granik, who started out making educational films and documentaries in her native Massachusetts and cites 1960s European neorealism as a big influence, has stayed on a similar track with her latest narrative feature. Leave No Trace (once again written with Rosellini) is another family story — this time about a troubled war veteran and his daughter living undetected in the woods of Oregon. It also boasts a key young female character — played by promising New Zealand talent Thomasin Harcourt McKenzie — and a distinct regional US setting.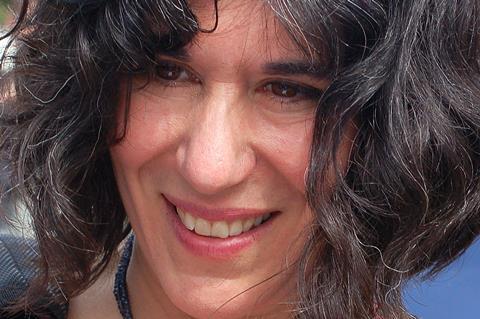 Finding the right location
Though she had previously visited the US's Pacific Northwest with its rugged mountains and lush forests, "it felt far-fetched that I'd ever have a reason to film there," says Granik. But this story, inspired by real events, made shooting in Oregon "an imperative," she asserts. Leave No Trace (released in the US over the summer by Bleecker Street where it grossed over $6m) also has a documentary influence, coming a few years after Granik completed Stray Dog, an award-winning feature documentary about Ron Hall, a Vietnam war veteran and biker struggling with PTSD.
"There's no way I could have been in a dialogue with Ron Hall for three years and not had that deeply affect my perceptions of what it looks like when veterans return — how it affects their families," she confirms.
While Leave No Trace makes its way through awards season — by press it had already snagged three Independent Spirit Awards nominations, including a best director nod — Granik and Rosellini are already moving on to their next project.
With producer and indie film stalwart Ira Deutchman, they are working on a fictionalised version of Nickel And Dimed: On (Not) Getting By In America, journalist Barbara Ehrenreich's 2001 non-fiction book about the plight of the poor working in the US.
The idea, says an impassioned Granik, is to examine the effect of "two major convulsions that happened in the economy — digital and automation — and now the contraction of retail. We're making it into fiction, but [Ehrenreich] assembles places, situations, conflicts and lives that form a tapestry out of the people who have been made war upon.
"There's been a war against poor people for the last 25 years; it's been ugly and hostile and cruel," she continues. "So you've got to find some scrappy survivors, use some humour so it's not dreary, and get to work on another social realist [film]."
Making the budget work
The search to find financial backing for the project has made Granik believe that, in a world dominated by violent action movies, social-realist films can work as "micro-niche counter programming".
"If a whole lot of films have used automatic weapons and there's been a lot of slaughter or supernatural powers," she says, "then you can counter programme [with a film] where someone has issues with rent, where they can't shoot their way out of it.
"There are loyal cinephiles around the world that will show up for social realism," she adds. "It's not everyone's cup of tea, but that's why you've got to make the films pretty cheap."
At the same time, however, Granik says she's become disabused of the notion that making films on ultra-low budgets — even lower than the under-$5m cost of Leave No Trace — is the only way to go.
"I used to love to shoot my mouth off and say if you can make a film for less money you don't have to please as many people," she admits. "While that statement is factually true, the problem is it's very hard now to make a film for less money. Way under $5m is not easy to pull off and still pay people the wages that are considered standard and obligatory."