Younger audiences returned to North American cinemas in 2021 but independent, international and day-and-date films suffered from the caution of older patrons. Now all eyes are on 2022.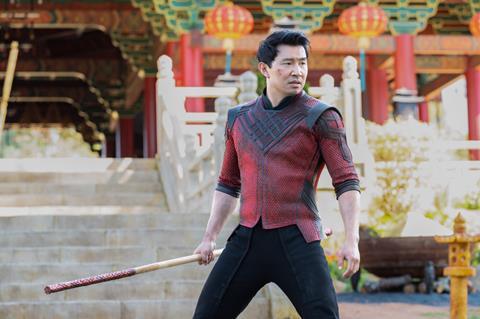 Thanks largely to the last-minute arrival of a superhero, the North American box office generated twice as much in 2021 as it had in 2020. But even Spider-Man: No Way Home couldn't hide the fact 2021 was not quite the comeback North American distributors and exhibitors had been hoping for after the ravages of the pandemic's first year.
While most cinemas reopened in early spring with capacity restrictions, those in states such as California had to tighten their masking and vaccination rules as the Delta variant swept the country in late summer and autumn.
Younger moviegoers seemed eager to return to multiplexes after the reopening, but older audiences and families appeared reluctant. And they were encouraged to stay at home by studio release strategies that made a number of the year's biggest films available to stream simultaneously with, or very soon after, theatrical release.
According to Comscore, total North American box office for the year reached nearly $4.56bn, 100% up on 2020's $2.28bn but still 60% down on 2019's $11.4bn. The all-important summer season did a lot to boost the numbers, accounting for $1.75bn of the full year total, up 893% from summer 2020's meagre $176.5m.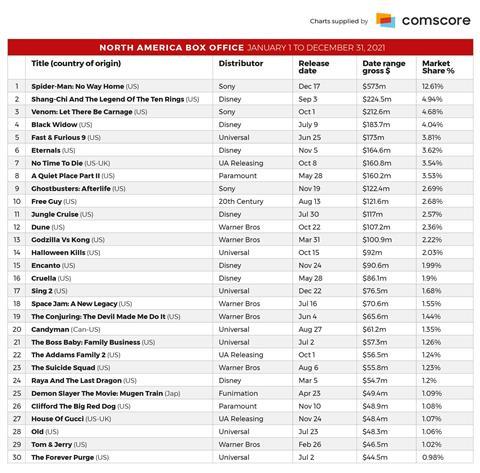 Sony Pictures' holiday season smash Spider-Man: No Way Home was by far the year's biggest film, grossing $573m in calendar 2021 (and going on to enter the all-time domestic top 10 as 2022 began). Three other Marvel blockbusters were No Way Home's closest rivals for the box-office crown, with Disney's Shang-Chi And The Legend Of The Ten Rings taking $224.5m, Sony's Venom: Let There Be Carnage $212.6m and Disney's Black Widow $183.7m.
Other big grossers in the year's top 10 included MGM's No Time To Die ($160.8m), Paramount's early summer hit A Quiet Place Part II ($160.2m) and 20th Century Studios' surprise favourite Free Guy ($121.6m), the year's top non-franchise performer.
Among the year's notable underperformers was Warner Bros' The Suicide Squad ($55.8m), seen by some as proof Warner's 2021 simultaneous streaming release strategy had an impact on theatrical performance.
In a tough year for independent distributors, 2021's highest grossing US independent film (counting No Time To Die as a studio release) was Lionsgate's The Hitman's Wife's Bodyguard with $38m — little more than half its predecessor The Hitman's Bodyguard managed in 2017. Lionsgate's Spiral ($23.2m) made its mark at the very start of the spring reopening and A24's The Green Knight ($17.1m) was an unexpected mid-summer success.
Funimation's Japanese anime Demon Slayer The Movie: Mugen Train (dubbed into English for North America) was the year's top international release with $49.4m.
English-language international films that managed to find an audience included Focus Features' Last Night In Soho ($10.1m), Neon's Spencer ($7.1m) and Focus' Belfast ($6.9m).
Indian hits 83 ($3.5m) and Sooryavanshi ($3.5m), both from Reliance, were the year's top foreign-language performers.
The highest-ranking European films were A24's Lamb ($2.6m), Iceland's entry for this year's international feature Oscar, and Neon's French Palme d'Or winner Titane ($1.4m), the only other European release to manage more than $1m in North America.
Independent films suffered because the older, more affluent patrons who usually make up the genre's audience were slow to get back into the filmgoing habit after cinemas began to open their doors towards the end of 2021's first quarter. According to a study published in November by research company Quorum, about 49% of pre-pandemic US filmgoers were no longer buying tickets as the holiday season began; and around 8% of those, the survey suggested, had been lost to the industry for good.
But independent films were not the only ones to suffer. A number of older-skewing studio films, with names attached that could normally be relied on to lure upmarket audiences, also took hits. Steven Spielberg's West Side Story remake for 20th Century Studios, for example, grossed a modest $28.2m by year's end, and stood at $30.5m at press time; Ridley Scott's The Last Duel, also from 20th Century Studios and with Matt Damon starring, topped out at around $11m.
Low turnouts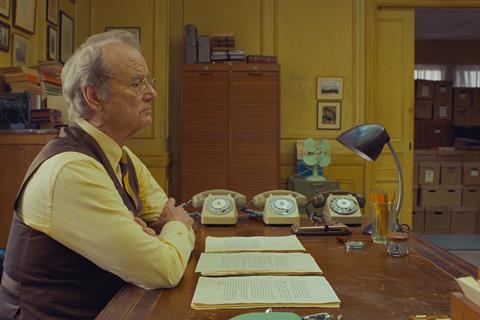 Prestige films from the studio's specialty labels were perhaps hurt even more. Disney's Searchlight Pictures managed a respectable $16m with The French Dispatch, but that was the smallest take from a film by director Wes Anderson since 2007. The label's Nightmare Alley, from Guillermo del Toro, managed only $7.9m during the holiday season, while The Eyes Of Tammy Faye, with Jessica Chastain, had to make do with $2.4m from its early autumn release.
Universal's Focus had similar struggles. Although Stillwater, again with Damon, reached $14.5m, Paul Schrader's The Card Counter, starring Oscar Isaac, stalled at $2.7m.
And while Sony Pictures Classics (SPC) pushed sports drama 12 Mighty Orphans to a decent $3.7m, the company's February release of The Father, with Olivia Colman and Anthony Hopkins, produced only $2.1m.
Documentaries had a tough year in the theatrical marketplace too. Focus' Roadrunner: A Film About Anthony Bourdain led the field with $5.2m. But three films shortlisted for this year's documentary feature Oscar had a harder time: Searchlight's Summer Of Soul (…Or, When The Revolution Could Not Be Televised) took $2.3m, Greenwich Entertainment's The Rescue $1.1m and SPC's Julia $385,000.
Awards-season hopefuls such as Amazon's Being The Ricardos, Apple's Coda and Netflix's The Power Of The Dog were given limited, if any, theatrical exposure before becoming available to homebound viewers on their respective streaming platforms, which declined to report any box-office figures.
If 2021 was not all the industry hoped for at the North American box office, 2022 might come closer to fulfilling expectations. As the year began, cinemas in most states were operating at 100% capacity, though the Omicron-driven Covid surge has already led to closures or restrictions in Canadian provinces and could result in a temporary return to capacity limits in some parts of the US.
Studio releasing strategies may be more favourable to the exhibition sector, with fewer simultaneous releases and a return to reliable — if shorter — theatrical windows.
And most significantly, the 2022 release schedule includes an impressive line-up of superhero films and sequels designed to bring audiences back to the multiplex in big numbers.
Warner Bros' The Batman reboot, starring Robert Pattinson, is due on March 4, the same studio's Fantastic Beasts: The Secrets Of Dumbledore on April 15 and Disney's Marvel sequel Doctor Strange In The Multiverse Of Madness, with Benedict Cumberbatch, on May 6.
Paramount's Top Gun: Maverick, with Tom Cruise, is set to launch the summer season on May 27, to be followed by Pixar's Lightyear on June 17, Disney/Marvel's Thor: Love And Thunder on July 8 and Warner's Black Adam, starring Dwayne Johnson, on July 29. Another Cruise vehicle, Paramount's Mission: Impossible 7, is due to arrive in September, with Sony's animated sequel Spider-Man: Across The Spider-Verse: Part 1 coming on October 7 and Disney/Marvel's much anticipated Black Panther: Wakanda Forever on November 11.
Lining up for what the industry hopes will be a back-to-normal holiday season are Warner's Aquaman And The Lost Kingdom and Disney's Avatar 2, both set for December 16.