For the big-screen version of his hit stage play The Father, Florian Zeller turned to Olivia Colman to play a woman helping her bewildered parent deal with his dementia. Screen talks to the Oscar winner about working opposite acting legend Anthony Hopkins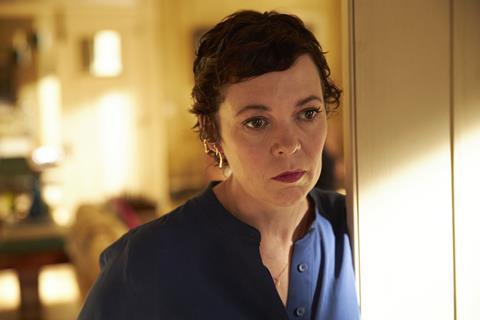 After her Oscar-winning turn as Queen Anne in The Favourite and a two-season stint as Elizabeth II in Netflix's The Crown, Olivia Colman seemed to have cornered the market in British royalty. But starring opposite Anthony Hopkins in devastating dementia drama The Father, which premiered at Sundance 2020 and played, virtually, at Toronto International Film Festival in September, Colman is back in contemporary London, playing a civilian.
Based on Florian Zeller's award-winning French play Le Père, which was translated and transferred to the West End by Christopher Hampton who shares a screenplay credit with Zeller, The Father is an intensely moving examination of dementia as seen through the fractured mind of Hopkins' 80-year-old Anthony. As the titular father, he refuses all help from his daughter Anne, played mostly by Colman, but also by Olivia Williams, who is either single, moving to Paris, or married to Mark Gatiss or Rufus Sewell. Confused? That's the point.
"I'd never read anything written from that person's point of view before," explains Colman over Zoom. "Whenever I'd seen anything about dementia, it was as an onlooker, and suddenly this made sense of the confusion. I was as confused as Anthony. It was a really clever idea and a great read. And when I found out it was Anthony [Hopkins] as well, it was a definite, 'Oh God, please let me do it. I want to work with him.'"
Perhaps surprisingly, Colman had never crossed paths with Hopkins before — "I think I nearly curtsied when I met him" — but found him a joy, on set and off. "Weirdly, there was a sort of shorthand because I had grown up seeing his face and listening to his voice and watching his films," she recalls. "I remember him on [UK talk show] Parkinson years ago, being interviewed, so I felt like every part of his face I recognised. And then to sit with him and see that he's gentle and funny and so generous, and does hilarious impressions and tells brilliant stories… He's so lovely to be around. It was quite an easy leap to imagine he's your daddy. And to watch that man crumble and be confused was heartbreaking. It made my job very, very easy."
The Father — released by Sony Pictures Classics in the US and Lionsgate in the UK — marks Zeller's feature debut, although he has made shorts and directed numerous plays. "We kept forgetting it was his first film, because he was better than many directors after their tenth," says Colman. "I think because he really understands actors. So he lets you play, he trusts you. And he had a brilliant relationship with his crew. Because he's so gentle and eloquent and knows what he's doing, everybody listens. And he had a lovely eye. He's very, very visual."
Unlike a play, Zeller did not want his actors to rehearse, preferring spontaneity to practice. "Florian didn't want it to feel anything like a theatrical experience," the actress continues. "He wanted to do everything the opposite to the theatre. So instead of rehearsing, it had to be fresh, and for the first time. So we had one or two takes, tops. We just felt it and reacted to each other. It was lovely. We did a tiny run-through before the camera started rolling so we knew where we'd be and then we played."
Ceding the throne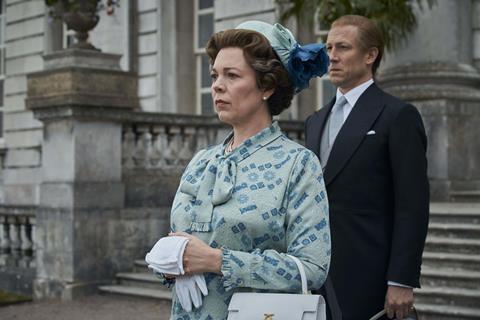 Since her best actress win in 2019, Colman has starred mainly in UK TV, with Fleabag, Les Misérables and The Crown among her credits, although she will soon relinquish her throne to Imelda Staunton. Will she miss it? "That was the longest job I've had. [ITV crime drama] Broadchurch covered a long time but was shorter chunks. We filmed The Crown in amazing places. That was one of the biggest privileges, really, going into these beautiful houses. But I like playing different people."
She says she would love a part in a Marvel movie, but has yet to be offered a blockbuster or franchise picture. "Every time there's a Marvel movie, I phone my agent and say, 'Please can I be in a Marvel movie?' Because I'm a Marvel nerd. But I'm perfectly happy. I'm doing good work here. I don't have to be away from home, so it's perfect for me. I feel really lucky.
"Recently I was away for four weeks and that's twice as long as I've been away in 26 years," she adds. "I love my work, but I like coming home to my own bed every night. I'm also quite booked up. And the films I love are often ones that struggle to get the budget, so you make a promise to them and don't want to let them down. I've said yes to things I want to do that are a couple of years ahead. Maybe Marvel have been calling, but I've been too busy."
Colman will next be seen in Maggie Gyllenhaal's directing debut, an adaptation of Elena Ferrante's novel The Lost Daughter which she filmed in October. The film had been due to shoot in the US when the first lockdown happened.
"Then, rather beautifully, between the two lockdowns, they realised Greece — because most of the cast were European or British — was easy for us to get to and easy to quarantine," she says. "It was on a small island and all the extras were played by crew members or islanders. It was weird. You sort of forgot it [the pandemic] was going on in the world."
For Colman, the chance to work with Gyllenhaal was worth the time away from home. "I am a big fan of her acting, and [was] so excited to be directed by an actor," she notes. "And I liked the story. It was a very different sort of person to anyone I've played before. A confident, sexual person, which I am absolutely not.
"Maggie found me hilarious, because I was meant to do a Brigitte Bardot walk across a room and I said, 'I can't do it! I can't do it!' I can do almost anything — fall apart, snot and cry — but trying to look like you're sexually confident? No. Makes me feel sick at the thought of it. I've gone red." It's true, she has. "So that was a challenge in itself. We'll see how it turns out. It's hard to know."