How did the anticipated Nordic drama Daniel, about a photographer kidnapped by Isis, recreate war-ravaged Syria in Jordan? Screen visits the set.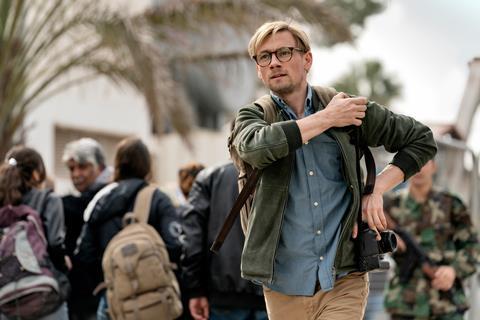 The cast and crew of Niels Arden Oplev and Anders W Berthelsen's Danish drama Daniel are in the grounds of a decommissioned power station outside the industrial city of Zarqa in northern Jordan, a 20-minute drive from the Syrian border. A group of barefoot men in orange jumpsuits sit in a circle on a concrete floor, heads bowed, surrounded by masked guards with sticks.
Daniel is based on the true story of Daniel Rye, a young Danish photographer who was taken prisoner by Isis in Syria in 2013. He was kept with several other hostages, including US journalist James Foley, whose execution was later posted on social networks.
Rye was the last hostage to get out alive in 2014 after his family raised a $2m ransom. The film focuses on how the prisoners, led by Foley, helped one another through the ordeal. In a bid to rise above the horror of their situation, they created a daily routine, filling their days with activities such as yoga, workouts, games and language lessons when possible. This story is intertwined with the struggle by Rye's family to raise the ransom back home in Denmark.
"What fascinated me with this story was how both Daniel and James felt no hatred against the people who were doing all these things to them," says director Oplev. "This was a major point I wanted to explore at a time when so much hatred is being sprayed around the world."
Produced by Copenhagen-based Morten Kaufmann and Signe Leick Jensen of Toolbox Film, Daniel has been adapted by the prolific Anders Thomas Jensen from the book The Isis Hostage: One Man's True Story Of 13 Months In Captivity, by journalist Puk Damsgard.
"I heard an interview with Puk and thought it was a great story about hope and for the way in which the characters got through it without hate," says co-director Berthelsen, who also appears in the film as the Danish hostage negotiator. He brought on board Los Angeles-based Oplev, whose recent credits include Flatliners and Dead Man Down, to direct the feature with him.
Syrian stand-in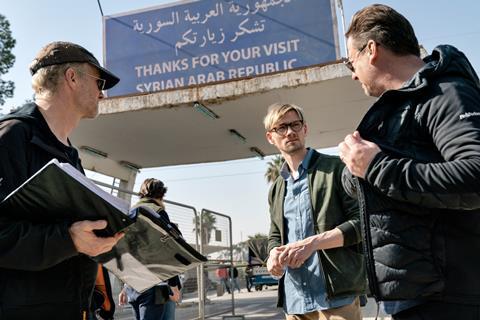 After shooting on soundstages in Denmark and Sweden, the production arrived in Jordan for four weeks of location work in January 2019. For Kaufmann and Leick Jensen — who have worked together since meeting on the set of Thomas Vinterberg's Festen in 1998 — it was their first time filming in the Middle East.
Shooting in Syria was out of the question and, after scoping out Morocco, they decided to head to Jordan instead. "We had two strokes of good luck. The first was figuring out that Jordan was the place we should be shooting and not Morocco. Morocco is pink, Jordan is Syrian-coloured, more blanched out," says Kaufmann, referring to the different hues of their respective desert landscapes. "The second piece of luck was finding Rula."
Kaufmann is referring to Jordanian producer Rula Nasser, a respected producer in her own right whose credits include Rifqi Assaf's The Curve. Her Amman-based production company The Imaginarium Films, co-run with Jamal Al Adwan, also offers production services for incoming films. As well as the old power station, other locations used by the film included a boys' school in the centre of Zarqa, a desert location not far from the power plant and the northern city of Irbid.
Danish production designer Knirke Madelung praises the Jordanian crew for going the extra mile to ensure the sets looked authentic. The only small hiccup was turning up at the boys' school to discover its previously battered walls had been freshly painted since Madelung's first recce, in honour of the production's arrival. "We had to scruff it up again with the promise we'll repaint when we leave," she says.
Compelling backdrop
Daniel is among a raft of international productions shooting in Jordan over the last 12 months, including Star Wars: Episode IX and Netflix series Jinn. These latter productions have been drawn in part by the country's new 10%-20% cash rebate. The required local spend of $1.4m meant Daniel — which spent around $800,000 in Jordan — was unable to benefit from the incentive although it did tap into a VAT exemption, worth 16% on most goods and services.
"It would be great if they could lower the ceiling to welcome in smaller films and more European films but overall — even without the incentive — the production value has been great," says Leick Jensen.
Esben Smed, who also appears in Berlinale opener The Kindness Of Strangers, stars in Daniel as Rye. He bought Damsgard's book the moment he heard the filmmakers were casting for the role of Daniel. "I read it in 24 hours," he says. "I couldn't put it down. Yes, it's a horrifying story but what really intrigued me was that Daniel didn't want to shoot footage of the war. That was not his plan. His idea had been to capture how ordinary people cope."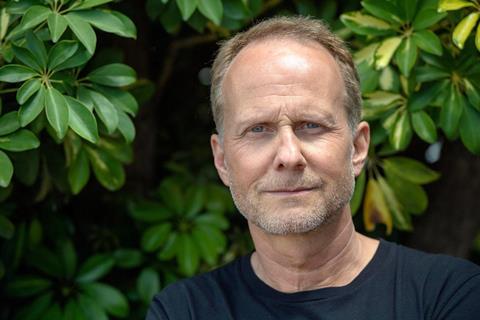 The real Daniel Rye was on hand to advise the production. "We've been hanging out a lot," says Smed. "When you're portraying a guy who is still alive, you worry you're getting it right."
UK actor Toby Kebbell plays Foley. "I'm ashamed to say I knew very little about James Foley," says Kebbell, who is shooting Daniel in between working on M Night Shyamalan's untitled TV series for Apple. He studied Foley's reportage and watched documentary Jim: The James Foley Story in preparation but says the best insight came from talking to Daniel.
"The beautiful thing about James was that he kept things simple," says Kebbell. "His attitude was that if you stayed positive, by playing a game or telling a joke, they couldn't take that away from you. If you gave in to hate, they'd won. For Daniel, that was a life-saver."
UK-Egyptian actor Amir El-Masry plays one of Rye and Foley's captors, the UK-born Mohammed Emwazi, who was dubbed 'Jihadi John' by the press. Emwazi was a member of the so-called Beatles, the nickname given by the hostages to four of their jailers with UK accents. El-Masry reveals he has friends who knew Emwazi as a schoolboy and their testimony informed his interpretation.
El-Masry sees Emwazi as a marginalised young man who was enticed by the lure of power and recognition offered by Isis. "When I went into this, I said I'm not interested in playing a terrorist. I'm interested in playing someone who believes he is the hero in his narrative and that needs to be clear in the script," says El-Masry, who admits his family were not keen on him taking on the role.
Daniel is produced by Denmark's Toolbox Film with Sweden's Cinenic, Deluca Film and Film i Vast, and Norway's Hummelfilm. Nordisk is releasing the film in Denmark in September 2019 and TrustNordisk is handling international sales.
"Denmark is a pretty quiet place. You have to go all the way back to World War Two to find a drama impacting ordinary people in quite the same way," says Oplev.