Ten Screen critics select their favourite documentaries from this year.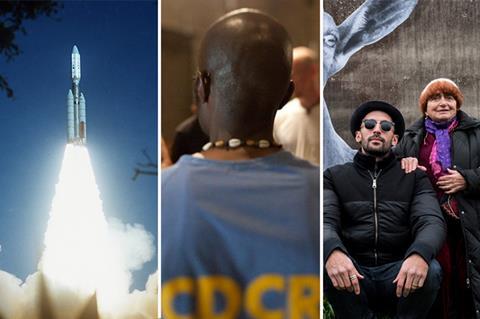 Fionnuala Halligan, chief film critic
The Farthest
Dir: Emer Reynolds
Like the Voyager probe whose life it documents, Emer Reynolds' ambitious doc takes on big themes, reminding us of who we are and the petty scale of our travails against the vastness of the universe.
CONTACT: Kew Media Group
Tim Grierson, senior US critic
The Work
Dirs: Jairus McLeary, Gethin Aldous
An ambitious, unconventional group-therapy programme — one that brings together dangerous criminals and ordinary civilians — is the backdrop for this startling documentary about masculinity and inner demons.
CONTACT: Dogwoof
Wendy Ide
Untitled
Dirs: Michael Glawogger, Monika Willi
Completed posthumously by editor and long-term collaborator Monika Willi after director Michael Glawogger's death during the shoot, this mercurial marvel is true to Glawogger's vision that "the most beautiful film I could imagine is one which would never come to rest".
CONTACT Autlook Filmsales
Lisa Nesselson
78/52
Dir: Alexandre O Philippe
A splendid rebuttal to anybody who maintains that movies are merely entertainment, this lively film is a blast, looking at how the notorious shower sequence in Alfred Hitchcock's Psycho was a watershed moment in exhibition, horror, social commentary, musical scoring and iconic characterisation. Hitchcock may have shot in black-and-white so the blood wouldn't be too red, but still left a blazing impression on generations of mind's eyes.
CONTACT: Dogwoof
Jonathan Romney
Faces Places
Dirs: Agnes Varda, JR
Having recently established her own witty brands of documentary, self-portraiture and installation art, French cinema's ever more intrepid doyenne sets out on a grand tour with artist JR to discover the faces of the people who make the country's towns, villages and docks what they are. Impish, conceptual and very tender, this is also one of the year's great political films, a genial act of solidarity as performance art.
CONTACT: Cohen Media Group
Lee Marshall
The Venerable W
Dir: Barbet Schroeder
Rarely has a documentary been as timely as Barbet Schroeder's portrait of the poisonous Burmese Buddhist priest known as the Venerable Wirathu, whose racism foments violence against the country's Rohingya Muslim minority. The film is not just a portrait of a saffron-robed Hitler, but a film about how societies normalise injustice and persecution.
CONTACT: Les Films du Losange
Allan Hunter
Faces Places
Dirs: Agnes Varda, JR
The combination of Agnes Varda and photographer/muralist JR is simply irresistible in this joyful celebration of the urge to be present in the world and create art.
CONTACT: Cohen Media Group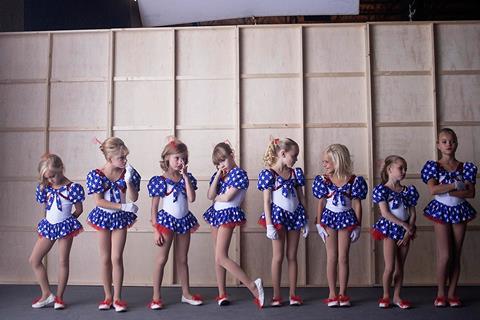 Sarah Ward
Casting JonBenet
Dir: Kitty Green
Taking an infamous murder case, and turning it into a revelatory account of humanity's urges: that's no mean feat, but it's one that Kitty Green achieves with this daring film. She weaves a tapestry of emotions, theories and perceptions around the death of six-year-old pageant queen JonBenet Ramsey, creating a study of trauma's many echoes.
CONTACT: Netflix
Dan Fainaru
Faces Places
Dirs: Agnes Varda, JR
Join 88-year-old filmmaker Agnes Varda and muralist JR in a joyful trip through the French countryside, all dedicated to the charm and deep humanity of the simple people who populate the towns and villages they visit. Pure delight, ending with a well-deserved kick in the pants of her old pal Jean-Luc Godard.
CONTACT: Cohen Media Group
Kim Newman
Tower
Dir: Keith Maitland
This account of the 1966 Austin sniper incident marginalises the killer to concentrate on extraordinary stories of heroism, loss and decency in a story that remains relevant to all manner of contemporary issues. Using animation to recreate events and interviews, this has a powerful immediacy and an emotional final reel, as youthful cartoons segue into weathered live-action survivors.
CONTACT: Cinetic Media