Sky's managing director of content for the UK and Ireland Zai Bennett talks with Screen about his strategy in a crowded market.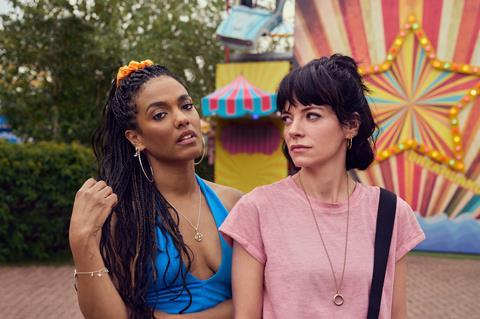 "There is definitely not a long, leisurely French lunch today," says Zai Bennett, Sky's content chief, just back from a school half-term break with his family.
Even so, the affable Bennett sounds upbeat. Despite the cost-of-living crisis and repeated talk that the UK is heading for a recession, Sky's parent company, US behemoth Comcast, is happy to continue investing in Bennett's shows.
Long gone are the days when Brits mostly subscribed to Sky — or BSkyB as it was once known — for exclusive access to Premier League football. These days Sky customers are as likely to watch one of Bennett's original commissions such as I Hate Suzie or Gangs Of London as they are a top-tier clash between Manchester City and Arsenal on Sky Sports.
"When I joined Sky, it wasn't that long ago that we had Gladiators, The Smoke and The Match," recalls Bennett, who jumped ship in 2014 from running youth-friendly BBC Three. "It's been a journey where we've moved from those sorts of things to shows like Chernobyl, Gangs Of London and reinventing Never Mind The Buzzcocks [the music quiz show rebooted by Sky after it was axed by the BBC] and launching a documentary service. We've packed a lot into those years."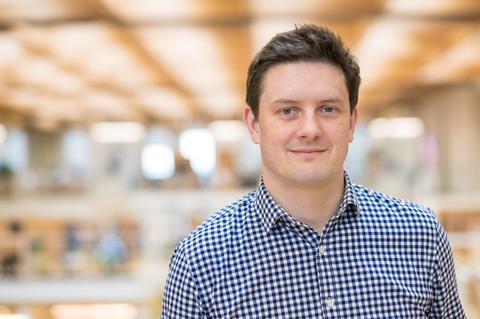 Bennett has prospered at Sky, climbing up the executive ladder regardless of changes in leadership or ownership — Rupert Murdoch sold the network to Comcast in 2018. His first job at Sky was head of Sky Atlantic, then known principally for high-end US acquisitions such as Game Of Thrones. Two years later, Bennett was given a more wide-ranging brief as director of programmes for Sky Entertainment.
Today he is managing director of content. His responsibilities encompass streamer Now TV and a suite of generic channels such as the highly regarded Sky Arts, Sky Comedy, Sky Witness (devoted to crime fiction), Sky Documentaries, Sky Nature and Sky Kids, recently launched somewhat counter-intuitively as a linear service. There is also Sky Atlantic, where homegrown dramas such as Gangs Of London and Landscapers sit alongside critics' favourites Succession, The White Lotus and The Last Of Us, all acquired thanks to Sky's long-term HBO output deal.
"Sky has become a very different content beast [to when he arrived in 2014]," Bennett says. "We're now very much part of the UK cultural firmament, whereas before I joined, Sky wasn't somewhere people associated with original programming.
"It's not only down to me," he adds. "I have a small, amazing commissioning team. It was Anne Mensah [formerly Sky's director of drama and now at Netflix, where she is the London-based VP of content] who started investing in quality British talent."
In 2019, Bennett axed Sky One, once a flagship channel but whose role had been diminished by the growing swagger of the likes of Net­flix and audiences' penchant for binge viewing. Its replacement, Sky Max, brings together a mix of UK and US shows from generic Sky channels.
Bennett does not mind whether viewers watch Sky content on Now TV or on one of its channels. He says his revamp of the Sky offering is now complete, with February's launch of Sky Kids. "In terms of the Sky channel portfolio," he explains, "we've got a documentaries brand, a nature brand, a crime brand, a comedy brand, Sky Atlantic is a grown-up, chewy drama brand, Sky Max is a narrative and entertainment show brand."
Make an impact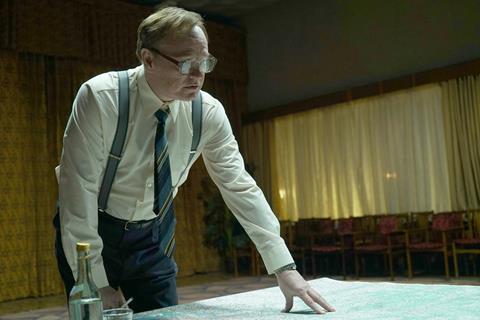 According to Sky CEO Dana Strong, speaking last May at an industry conference, Bennett oversees an annual budget of around $600m (£500m) for original content. He denies that his recent mantra of "fewer, bigger, better" is in any way linked to cost pressures.
"We are spending as much if not more than ever. It's about how you make an impact. There are only so many shows I can market and promote on the user interface," he says. "I need to ensure I give them the biggest possible push. There comes a point where there's diminishing returns. Also, I'd rather bet big on fewer things and just go for it. We've had success that way. Sky as a machine is good at doing big things. It's less good at doing 20 medium-­sized things."
However, it will be intriguing to see how Sky deploys its content spend in the future, with rocketing costs as inflation continues to play havoc with production budgets.
Bennett detects a slight decrease in the money that competitors are ploughing into high-end drama. "In recent years it's been an insanely overheated market, especially in the UK, producing scripted programming," he says. "We feel it's cooling off a little bit. I don't think it's getting cold. It's still ridiculously expensive rather than insanely expensive.
"Everybody will be looking to be as cost effective as possible," he adds. "As I've said before, your most expensive show isn't always your best show. But we're still looking at very big marquee pieces because that's what our customers demand. We're selling premium pay-TV products."
That is why, he says, Sky has ordered a series remake of thriller The Day Of The Jackal. It is being made by Downton Abbey producer Carnival Films and co-produced with fellow Comcast-owned platform Peacock. Bennett describes the production as a "huge endeavour".
For now, of the 200 or so originals Sky is investing in annually, around 10% are scripted. But he knows it is Sky's flagship dramas that help define the service and attract paying customers. He cites the multi-award-winning Chernobyl as a turning point in Sky's recent history.
Bennett makes no distinction between drama and comedy when he discusses his scripted slate — and neither, he says, do customers. "They want to watch a quality piece of scripted. Sometimes they want to watch something a bit lighter. Sometimes they want something a bit more immersive and chewy.
"One of the gaps in the market we try to fill is comedy drama. You don't see a lot of comedy drama on the terrestrials, and streamers aren't going to be doing Britishness in comedy drama," he explains. The upcoming Dreamland, starring Freema Agyeman and Lily Allen, is an example of this approach.
"Our customers love our originals," he insists. "They're the shows that are getting over 2 million viewers. There's only a few HBO shows that can get above that, such as House Of The Dragon [famously costing around $20m an episode] and The Last Of Us."
Sky Originals, many of them co-produced with US partners such as HBO and AMC — such as Gangs Of London, A Discovery Of Witches, The Midwich Cuckoos, Christmas Carole, COBRA and Never Mind The Buzzcocks — all attract between 1.7 to 2 million viewers, when audiences are consolidated over a month, according to Bennett.
It may come as a surprise but some of Sky's high-end acquired fare is less popular. "The first series of Succession got less than 200,000. It was only with season three that we got it to just under a million," he reveals.
Such comments perhaps hint that Bennett is preparing for life beyond 2025, when Sky's exclusive deal with HBO comes to an end. Many think HBO parent Warner Bros Discovery will go direct to consumer in the UK with its HBO Max service. "There's nothing to worry about in the immediate term," he says, when asked about the end of the HBO contract. "The HBO deal has got a while to run."
During these economically straitened times, Bennett insists Sky is providing good value for customers by bundling more services including Netflix. "We provide Discovery+ to customers for no extra charge," he says. "We added Paramount+ to our Sky Cinema subscription and recently launched Sky Kids.
"We are constantly adding more content, more features or more technology and so maintain our position as the market's premium pay product. It's either content or its functionality, and we're piling it on."