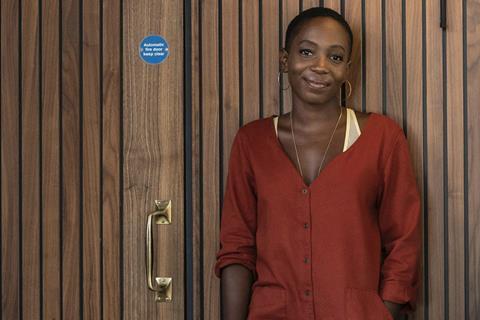 London-born Tamara Lawrance has always been driven, and has wanted to act from a young age. As she does not come from a performing arts background, she did her own research and, after being encouraged by a teacher at sixth-form college, ended up at Sylvia Young Theatre School and then the Royal Academy of Dramatic Art (RADA).
"I wasn't aware of how difficult it was to get into drama school until I got in and there were people [there] who had auditioned four times," Lawrance admits. "I'm very single-minded. I understood there was a financial barrier but in terms of things like class, race and gender, I wasn't really aware of how those things could inhibit me. I just thought, 'That doesn't have to apply to me.'"
Lawrance graduated in 2015 and has established herself on the stage in lead roles at London's Royal Court Theatre and National Theatre. She has had several juicy small-screen roles in BBC TV series Undercover and The Split and Channel 4's No Offence, as well as in Dominic Cooke's big-screen adaptation of Ian McEwan's On Chesil Beach, and is next set for Anthony Neilson's play The Tell-Tale Heart, adapted from Edgar Allan Poe's short story, at the National.
Lawrance has also just wrapped a 20-week shoot in the Dominican Republic for the BBC and Heyday Films adaptation of Andrea Levy's novel The Long Song, directed by 2012 Star of Tomorrow Mahalia Belo. Lawrance stars as a slave living on a plantation in 19th-century Jamaica around the time of the abolition of slavery. "It's very moving for me," Lawrence says of the project. "If [one of those plantation workers] didn't say one day, 'Treat me like a human,' who knows what would have happened?"
Contact: Kate Bryden, Gordon & French