Screen takes a look at the US titles poised to spark interest at this year's Sundance Film Festival, which opens today (January 24) and runs until February 3.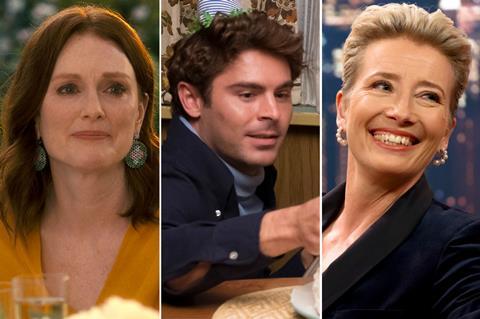 After The Wedding
Dir. Bart Freundlich
The English-language remake of Susanne Bier's acclaimed 2006 Danish drama stars Michelle Williams as an orphanage manager who travels from India to New York to meet a mysterious benefactor (Julianne Moore). Invited to attend a wedding, she learns of a life-altering secret.
Contact: Endeavor Content co-reps US with Cornerstone Films, which handles international sales.
Brittany Runs A Marathon
Dir: Paul Downs Colaizzo
High on buyers lists as the kind of feel-good indie breakout Sundance does better than anybody, Colaizzo's feature directorial debut stars Jillian Bell as a woman in New York who resolves to take back control of her life, one block at a time.
Contact: Endeavor Content
Corporate Animals
Dir: Patrick Brice
A team-building trip in New Mexico goes terribly wrong when a big shot CEO and her employees get stuck underground. Demi Moore and Ed Helms star.
Contact: UTA, ICM Partners for US, Protagonist for international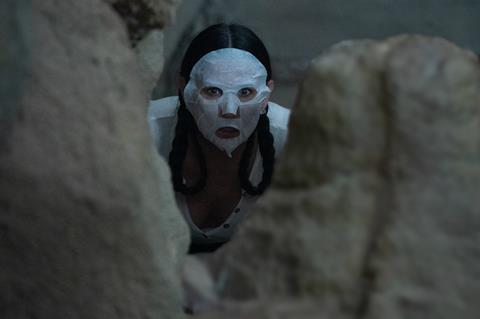 Extremely Wicked, Shockingly Evil And Vile
Dir: Joe Berlinger
Zac Efron stars as Ted Bundy in the serial killer thriller. The film is told through the perspective of Bundy's longtime girlfriend, Liz. Lily Collins, John Malkovich co-star. Voltage has fully financed.
Contact: CAA /UTA for US, Voltage for international
The Farewell
Dir: Lulu Wang
This China-set story could capitalise on the popularity of Crazy Rich Asians and stars that film's Awkafina. It is produced by Peter Saraf of Big Beach Films, the Sundance regular behind Sundance entries Little Miss Sunshine in 2006 and Safety Not Guaranteed in 2012.
Contact: UTA, Endeavor Content for US, Endeavor Content for international
Honey Boy
Dir: Alma Har'el
Honey Boy is from a screenplay by Shia LaBeouf and based on his childhood and relationship with his father. Alma Har'el directs, with Lucas Hedges, FKA Twigs and LaBeouf starring.
Contact: CAA, Endeavor Content
I Am Mother
Director: Grant Sputore
Rose Byrne is the voice of robot 'Mother' in this offbest sci-fi thriller. Clara Rugaard and Hilary Swank co-star. The project is the Spurtore's directorial debut.
Contact: Endeavor Content. Mister Smith handles international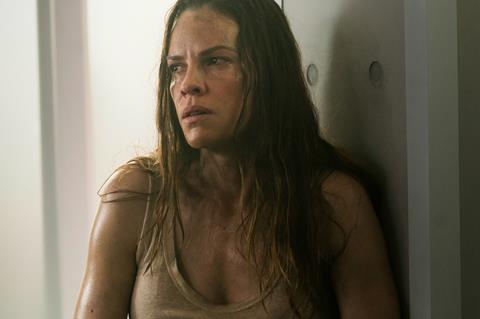 Late Night
Dir: Nisha Ganatra
Emma Thompson is a talk show host whose ratings have taken a dip and brings in a writer (Mindy Kaling) to spice things up.
Contact: CAA for US, FilmNation for international
Leaving Neverland
Dir: Dan Reed
A US-UK documentary in which two men in their 30s claim they were sexually abused as children by Michael Jackson at the height of his fame. Directed and produced by Dan Reed, the film runs to 233 minutes – nearly four hours – and will screen in two parts. It is made by AMOS Pictures, with Channel 4 and HBO co-producing.
Contact: Channel 4, HBO
The Lodge
Dir: Severin Fiala, Veronika Franz
Follow-up from Veronika Franz and Severin Fiala to their Oscar-nominated Austrian chiller Goodnight Mommy. This one's in English and is the story of children holed up with their dad's young girlfriend who carries a traumatic religious past.
Contact: Endeavor Content and FilmNation co-rep North America. FilmNation handles international.
The Report
Dir: Scott Z Burns
Adam Driver stars a US Senate committee chairman who fought to expose the US's detention programme in the War on Terror. Annette Bening and Jon Hamm also star.
Contact: UTA, Endeavor Content for US, IMR International for international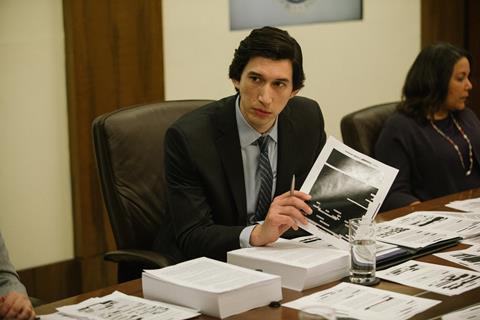 Wolf Hour
Dir: Alistair Banks Griffin
Naomi Watts goes batty inside her South Bronx apartment in summer 1977 as Son Of Sam stalks the city and visitors invited and uninvited keep coming to her apartment.
Contact: CAA for US, Hanway Films for international
Untitled Amazing Johnathan Documentary
Dir: Ben Berman
Not only is Sundance a world-class platform for documentaries; it excels in delivering genre-bending documentaries that confound expectations. This would appear to be one such film, as an illusionist who has defied a fatal cancer diagnosis delivers a bombshell to the filmmaker who is about to accompany him on a comeback tour.
Contact: Submarine/Verve