Irish director Nora Twomey is premiering her debut film as a solo director, The Breadwinner, in Toronto this week.
The animated feature, which tells the story of a young girl trying to save her father from a prison in Afghanistan, counts Angelina Jolie as an executive producer.
Screen sat down with the director in Toronto to talk about being a woman in the animation industry and her company Cartoon Saloon, which has been Oscar nominated twice for its short film The Secret of Kells in 2009, and its feature The Song Of The Sea in 2014.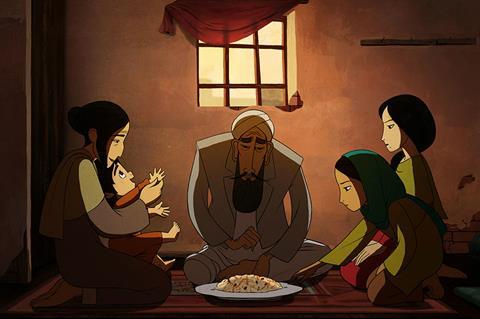 When did you first encounter the novel and why did you decide it would make a good film?
Back in 2013 Toronto-based production company Aircraft Pictures got in contact with Cartoon Saloon. They had the rights to the novel. They asked us whether they'd be interested in looking at the project.
They brought the book back to Ireland and I read the novel in an evening – I was absolutely enthralled. It was the most refreshing way to handle subject matter like Afghanistan and the Taliban regime, through the eyes of a child.
When you read something like that, as a director and storyteller you can see how that would translate to screen. It was a simple matter, I felt I had to do it.
Why did they approach Cartoon Saloon?
They'd seen The Secret Of Kells and thought there was something in there that was aligned with what they were thinking about for The Breadwinner. We love taking on interesting, difficult subject matter. The Breadwinner, in that sense, is quite like The Secret Of Kells – there's a depth to the story that lends itself to animation beautifully.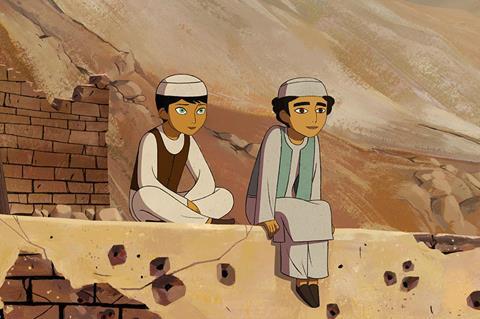 How extensively did you research the subject matter beyond what's in the book?
I was very mindful that the book was published in 2000. The years since have been quite difficult. Our understanding of what has been going on in Afghanistan has changed. This was before ISIS came along, before many of the attacks around the world. We decided to get a lot of Afghan people to consult on the film.
One of your executive producers was Angelina Jolie, how did you get her involved in the project?
The director of The Square, which was nominated for the best documentary Oscar in 2014, is also an executive producer on The Breadwinner and she managed to get the project in front of Angelina. She read the draft of the script and looked at the concept artwork and came on-board. She became a mentor during the whole process.
Cartoon Saloon is establishing itself as one of the most exciting indie animation studios in Europe, how much of a challenge is it to compete with some of the other big guns out there?
I don't think we've ever looked at ourselves in terms of how we're competing with other studios. We've always been story-led. We find characters and stories we want to bring to the screen, that's what motivates us.
Is it becoming easier or harder to get animation films made?
The emergence of Netflix and Amazon is really interesting, seeing what that's doing for the animation industry as a whole. Before, you had to almost pay broadcasters to show your work and it was all about merchandising. Now, it's going back to being about the characters and stories.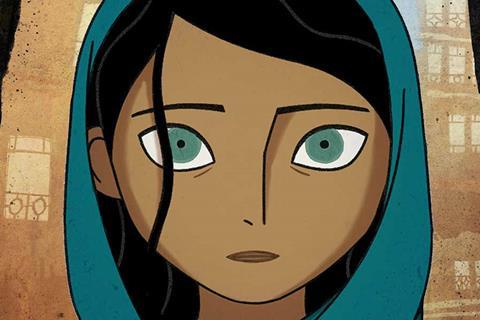 Song Of The Sea was on Netflix, do you have a good relationship with them?
They also brought Puffin Rock, our pre-school series. We have good relationships with Netflix and Amazon.
How do you think being a woman in the animation industry compares with being a woman in other aspects of the film industry? Do you think there are more or less opportunities?
I do think there are more opportunities for women in animation than in live action. I had a group of students come to me a while ago and they all assumed that the animation industry would be like live action, where there's a lot of prejudice.
I think things are changing too. I was lecturing at a college for directors last year and of 20 students, 18 were female. I found that extraordinary. The tutors told me the standard of work coming from young women looking to get into the industry was much stronger than men.