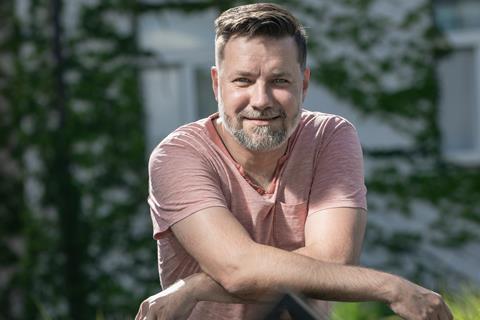 Need to know: Vratislav Slajer started out as a producer with the creation of Prague-based Bionaut in 1999. The company's broad production and financing remit spans everything from dramas and documentaries to animation and fiction films. The Czech Republic company has also opened outposts in Poland (Kosmonaut) and Slovakia (Raketa) to allow it to develop and produce projects for those countries and to work with their talent. It boasts three labels for specific genres: Bionaut Animation for animation, Bionaut Docs for documentaries and Bionaut Dark for English-language genre films. Since 2014, Kredenc has been Bionaut's affiliated animation house. Output includes web series #martyis­dead, which became the first Czech series to be nominated for (and win) an International Emmy in the US in September 2020, for short-form series. Bionaut also birthed local Czech film Vendetta and Czech-Slovak TV series Doktor Martin, and co-produced Irish filmmaker Kris Kelly's documentary Kings Of Sumava and Lithuanian director Andrius Blazevicius's Runner.
Key personnel: Vratislav Slajer, founder, managing director and producer.
Incoming: Bionaut is developing a full horror slate intended for the international market. It is also producing its first English-­language thriller Sunburn, written by David Bloom, set for 2023. There are plans to expand its animated project slate with an eye towards family, children and young-adult content.
Vratislav Slajersays: "In Europe we have a tradition of developing projects across diff­erent countries and finding a common way of telling them. Sharing talent and experience is inspiring and combining diff­erent storytelling traditions can make your film more attractive and authentic."
Contact: vratislav@bionaut.cz