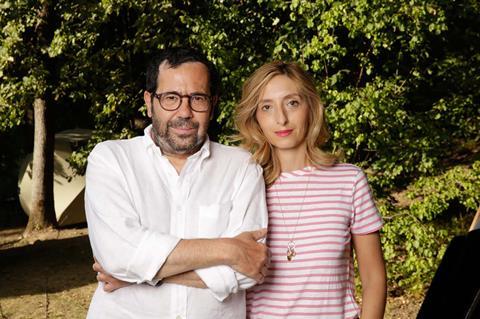 Need to know: Created in 2004 out of a publishing house, Vivo Film in its early days focused on documentary productions, building a specific identity and earning accolades including a David di Donatello award for Daniele Vicari's My Country and a Locarno prize for Corso Salani's Imatra, both in 2007. In 2010, Michelangelo Frammartino's Le Quattro Volte premiered in Director's Fortnight at Cannes and sold to more than 45 territories. On the fiction side, Vivo Film produced Susanna Nicchiarelli's Nico, 1988 (2017) and Miss Marx (2020), both of which premiered in Venice, Laura Bispuri's Venice 2021 Competition title The Peacock's Paradise, and Abel Ferrara's Tommaso and Siberia, which premiered in 2019 in Cannes and Berlin respectively.
Key personnel: Gregorio Paonessa, co-founder, CEO and producer; Marta Donzelli, co-founder and producer.
Incoming Vivo is in post-production on Nicchiarelli's Chiara, co‑produced with Belgium's Tarantula, and Francesco Lagi's Il Pataffio with Belgium's Umedia. It is also co-producing Miguel Gomes's The Grand Tour with Portugal and Diego Lerman's El Suplente with Argentina, Spain, Mexico and Switzerland.
Gregorio Paonessa says: "We strongly believe in the theatrical experience, but we must work on hybrid models in this new and challenging market. Our aim remains to produce peculiar stories with international appeal."
Contact: info@vivofilm.it