Lisa Wilson and Myles Nestel, co-founders of Los Angeles-based sales outfit The Solution Entertainment Group, discuss their push into finance and production, and how they plan to stay ahead.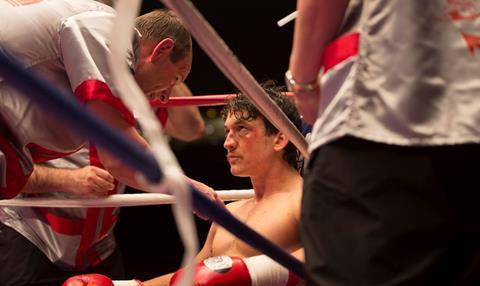 The company name is "a little bit tongue in cheek", says Lisa Wilson, co-founder of The Solution Entertainment Group. But the moniker is also meant — in all seriousness — to suggest the role this Los Angeles-based sales and financing outfit sees itself playing in a competitive and fast-changing business.
"Invariably, producers need help to get their movies made," says Myles Nestel, Wilson's partner in the venture and fellow co-founder, "whether it's just doing foreign sales, structuring the finance, facilitating ­talent deals or making offers. We try to be a solution to those issues that arise during any production process."
The company was launched four years ago with the intention of combining the strengths that its founders — both of whom started in the UK industry — have developed in their respective fields.
Nestel comes from the investment banking world and first made his mark in Hollywood as co-head of the Los Angeles office of the UK's NatWest Bank. He went on to co-found Cobalt Media Group and lead his own operations, Oceana Media Finance and Merlina Entertainment. Wilson is an industry veteran who started her career at John Heyman's World Film Services before handing international sales at Nu Image, Hyde Park, GK Films and Parlay Films.
The Solution received its initial backing from high-net-worth individuals, one of whom, Craig Chapman, is the company's third partner and co-founder (Chapman also helped launch Siren Studios, a Los Angeles-based production services firm that has worked with The Solution). The backing has allowed The Solution to get involved in four to six films a year, mostly as an international sales representative — as it was, for example, on Miles Teller boxing biopic Bleed For This and Richard Gere thriller Oppenheimer Strategies — but sometimes as a provider of pre-production, leveraged debt or equity financing as well.
Two years ago, the company started optioning and developing material itself, because, says Nestel, "it's important for us to have our own slate of proprietary material that we control. The goal is to create a library beyond just sales agency rights." And now, The Solution is putting together what Nestel describes as "a large equity fund out of Wall Street", with closing expected in the next three to six months.
"The goal," Nestel says, "is to be able to fully finance pictures across the board without even having to go to third parties. What that does, ultimately, is give you more buying power. If you have that capital base, you can easily outmanoeuvre competitors in the marketplace."
Berlin offerings
The early results of the push into finance and production can be seen in The Solution's European Film Market slate. Berlin offerings that it has helped finance include Aaron Eckhart cop thriller Live!, Ryan Reynolds comedy drama Truth In Advertising and espionage thriller Official Secrets, with Paul Bettany, Anthony Hopkins and Harrison Ford.
Among third-party projects on which The Solution will be acting as sales agent in Berlin are the Walter Hill-directed crime thriller Tomboy, A Revenger's Tale starring Sigourney Weaver (a promo for which is screening at the market) and The Sleeping Shepherd, a heist drama recently added to the slate, with Michael Pitt, Imogen Poots and Isabelle Huppert starring in the true-life story of a failed painter turned art thief.
In pursuing projects, The Solution partners insist their main criteria are the strength of the material and the producer's track record. "For me," says Wilson, "it's about the package, and it starts with the material. When we have a really great piece of material, we like to work with the producers and make suggestions about cast and director and locations and how to maximise the value of the film."
A focus on quality rather than volume helps a relatively small company like The Solution to establish a reputation with buyers, Wilson suggests. "What we have created is a company that's very clearly branded and the distributors know we don't take on stuff just to churn it for the overhead," she says. "So when we send out projects, there is an expectation that it's going to be at a certain quality."
And reputation can be an important asset in a business that, as Nestel sees it, is only becoming more competitive. "The foreign sales business is getting increasingly scrappy," The Solution co-founder asserts. "There are probably too many sales companies for the product. There probably will come a time soon where there is a consolidation of sorts, or where smaller companies will fold or wrap themselves into bigger companies."
In that kind of situation, Nestel believes, The Solution's edge will be its blend of enthusiasm and entrepreneurial spirit. "We're incredibly passionate," he says. "We believe in what we do and what we're trying to create."