Southeast Asian horror and sci-fi are under the spotlight at this year's Crosscut Asia. Screen talks to TIFF and local filmmakers about the growth of the region's genre films.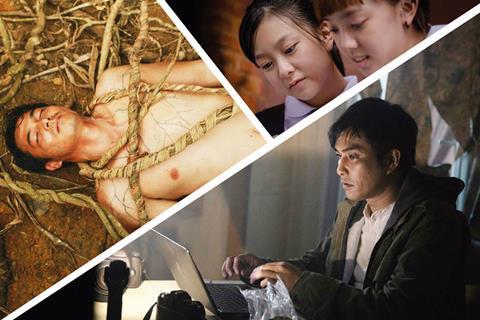 Launched in 2014 as a dedicated showcase of Southeast Asian cinema, Crosscut Asia this year explores the region's genre films through a 10-title programme, Crosscut Asia #06: Fantastic Southeast Asia.
The line-up includes Filipino director Lav Diaz's political sci-fi The Halt, which premiered in Directors' Fortnight at Cannes; Laotian director Mattie Do's time-travel thriller The Long Walk, fresh from Venice Days and Toronto; and Randy Korompis's Foxtrot Six, an action drama set in a near-future Indonesia. Like the Asian Three-Fold Mirror project, Crosscut Asia is a joint effort between Tokyo International Film Festival (TIFF) and the Japan Foundation Asia Center, established in 2014 to support collaboration with primarily ASEAN counterparts.
TIFF programming director Kenji Ishizaka describes Crosscut Asia as an artistic response to the rise of Southeast Asian cinema. "While the quality of Southeast Asian films has gone up in recent years, they seldom have opportunities to be screened in Japan," says Ishizaka. "Following Hong Kong's kung-fu films, Korean block­busters and India's Bollywood films, they have the potential to become the next breakout genre because of their universality."
Crosscut Asia features a strong showing from the Philippines, including Sigrid Andrea P. Bernardo's mystery thriller Untrue, Erik Matti's action-thriller The Entity, Antoinette Jadaone's faux-documentary Six Degrees Of Separation From Lilia Cuntapay and Diaz's almost five-hour-long sci-fi The Halt.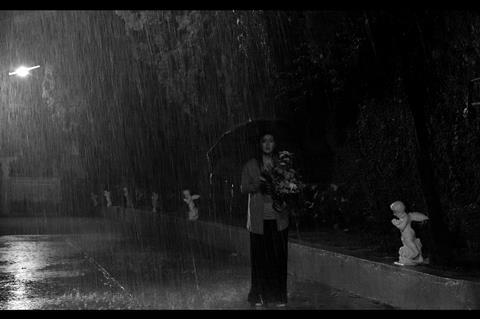 Sci-fi is not a popular genre in Southeast Asia, but Ishizaka notes there have been a few notable low-budget exceptions. Diaz says: "It's insane how people associate science fiction with big budgets. It's the genre where you can just go crazy and don't need a penny. Technology and science may continue to move forward but humanity remains the same. Setting The Halt in the future has given me more freedom in pushing and exploring the characters and narrative."
For its first three editions, Crosscut Asia focused on individual territories (Thailand, the Philippines and Indonesia). In 2017, TIFF and Japan Foundation Asia Center decided to broaden the section's appeal with programming that truly cuts across Asia. "Once we started to go regional, it greatly increased our audience attendance, a good indication of how Crosscut Asia has picked up momentum at TIFF," says Ishizaka.
Scarily good
In addition to sci-fi, Ishizaka is keen to explore the region's popular horror films. "The conflicts between traditional animistic beliefs and foreign cultures in horror films reflect each country's historical background and make us think deeply about the process of modernisation," he says.
The programme features Thai filmmaker Prachya Pinkaew's Sisters based on the local legend of krasue demons; Victor Vu's The Immortal, about a Vietnamese man who has lived through three centuries; as well as two episodes from HBO Asia's Folklore series — Joko Anwar's A Mother's Love and Takumi Saitoh's Tatami. "Indonesia has a diverse culture with a wide range of legends and myths, which provide us filmmakers with lots of horror ideas," says Anwar. "Horror stories are good not only for social conversations but also for parents to discipline their children. My mom used to tell me about the barren ghost woman who would kidnap and eat children alive if they're not home by 6 pm. That formed the basis of A Mother's Love."
All of Folklore's six episodes have screened at various international film festivals, including Toronto and Sitges. The series' Singapore-based showrunner Eric Khoo says: "Asian folklore has international intrigue if made with proper direction. We can see a lot of major festivals are now screening TV content because of the level of story­telling and its freshness."