The Chinese director talks about recreating 1980s China in his Tokyo International Film Festival competition title.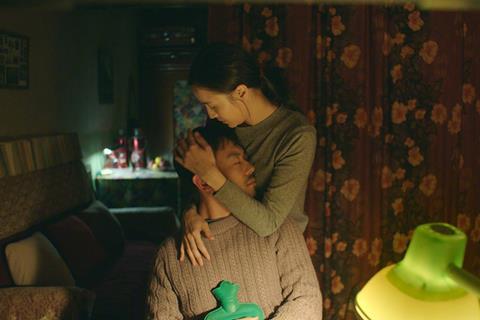 Receiving its world premiere in competition at Tokyo International Film Festival, Liu Hao's The Poet stars Song Jia and Zhu Yawen in an original story set during China's economic reform period in the 1980s.
Zhu plays a coal miner who aims to improve his status in life by becoming a poet, supported by a wife (Song) who supports him selflessly, often turning down opportunities for herself. But when Chinese leader Deng Xiaoping's reforms reach their small community, the couple's fates take totally divergent and unexpected paths.
Produced by Chow Keung (Still Life), the film has backers including Huace Film and Television, Xinjiang Film Group, Edko Films and Perfect Village Entertainment. Edko Films is also handling international sales.
Liu has previously directed award-winning dramas such as Two Great Sheep (2004), Addicted To Love (2010) and Back To The North (2014). Zhu's credits include critically-acclaimed films such as Ann Hui's The Golden Era and Lou Ye's Mystery. Song recently appeared in The Conformist and Shock Wave, both released in 2017, and 2016 romantic comedy When Larry Met Mary, in which she starred with Zhu.
Where did you get the idea for this story?
It is more or less inspired by the experiences of those around me who lived through that period, but it's not from a single person, rather many people I know from that era.
The character of the poet's wife is very dedicated to her husband. Is she typical of the women of that time?
Many women of that era were completely devoted to their men. Our parents from that time were with each other their whole lives, and though they had their bad times, they never thought about leaving each other. Characters like Chen Hui and their devotion is what fascinates me about women.
Is the film suggesting that artists were not valued during China's reform and opening up period. Do you think that is still true today?
My message in the film is not about artists or writers not being valued. It has nothing to do with what profession is being valued. What I try to express is that during certain eras, individuals can change their destiny as long as they have talent. You can simply use a pen and paper to change your life, if you have the gift. But it may not be possible in other eras.
The Poet is an arthouse film, but many investors of mainstream movies are involved in its production. Do you think that China's film industry is becoming more interested in story-driven, quality filmmaking?
It's definitely the trend now. I think a serious investor chooses films by whether the project is good or not, not by how mainstream or arthouse the project is. So I believe this trend will be on the rise, because investors are getting more serious about what they invest in.
Can you share the budget of the film?
It's definitely the highest budget project I've ever been involved in, but relatively it's still a mid-budget project. I really appreciate all the help of every producer.
Where did you shoot the film? Did you need to build sets?
We shot the film in a coal mine in Taranchi near the city of Hami in Xinjiang [Xinjiang Uyghur Autonomous Region in Western China]. And we built the main set of 10,000 square metres in a 'no man's land' zone on the outskirts of the coalmine. We shot all the public bath scenes in a real location in the coalmine.
Was it difficult to recreate that era of the 1980s – and do places like that still exist in China?
It's very difficult to recreate an authentic set of the '80s. For any other film, it could easily have cost more than five times our usual budget to do so. But our arts department thought of all kinds of ways to save cost. What we ended up doing was collecting the props, clothes and many other things that you see on the screen from the general public. They really did an amazing job.