The 43rd Toronto International Film Festival runs from September 6-16, and Screen is previewing all the titles in the main sections. The Contemporary World Cinema strand includes new films from India, South Africa, Uruguay and Finland.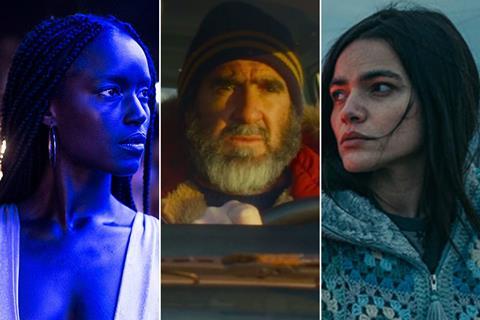 Contemporary World Cinema
World/North American premieres
Angel (Bel-Neth-Sen) - dir. Koen Mortier
Eight years after his previous film 22nd Of May premiered in Toronto, Belgian filmmaker Mortier returns with his follow-up. Based on the real-life story of Belgian cyclist Frank Vandenbroucke, Angel follows the final 24 hours of a famous athlete and his ill-fated relationship with a Senegalese prostitute. Three-time Cesar nominee Vincent Rottiers heads the cast.
Contact: Oration Films

Before The Frost (Den) - dir. Michael Noer
Noer, known for the gritty contemporary dramas R (which he co-directed with Tobias Lindholm) and Northwest, works on a period drama for the first time. Jesper Christensen (Casino Royale) stars as a Danish farmer in the 1850s who has to make an unbearable choice for his family's survival and his daughter's chance for a better life. Noer was in Toronto last year with his bigger-budget Papillon remake.
Contact: TrustNordisk
Belmonte (Ur-Sp-Mex) - dir. Federico Veiroj
Belmonte centres on a middle-aged painter struggling to deal with a complicated family life in Montevideo as he enters a new phase of acceptance and fantasy. The film is Veiroj's fourth feature and his most recent, The Apostate, premiered at Toronto in 2015. Gonzalo Delgado, Olivia Molinaro Eijo and Tomas Wahrmann star.
Contact: Meikincine Entertainment
The Black Book (Por-Fr) - dir. Valeria Sarmiento
After playing in competition in Locarno in 2017 with The Wandering Soap Opera (co-directed with Raul Ruiz), prolific Chilean writer/director Sarmiento premieres her follow-up in Toronto. The Black Book, which is loosely based on the 1855 novel Livro Negro De Padre Dinis by Camilo Castelo Branco, tells the intertwining stories of an orphan and his nurse as they travel through late 18th-century Europe. It is produced by Paulo Branco's Alfama Films.
Contact: Alfama Films
Bulbul Can Sing (India) - dir. Rima Das
After making her debut in 2016 with Man With The Binoculars (Antardrishti), which premiered at Tallinn Black Nights Film Festival, writer/director/producer Das went on to win four Indian National Film Awards for her 2017 follow-up Village Rockstars, which premiered at Toronto that year. Her third film Bulbul Can Sing is a coming-of-age story about a teenage girl living in Assam who has aspirations of becoming a rock star. As with her previous projects, Das has produced the film through her own Flying River Films.
Contact: Flying River Films
Core Of The World (Rus-Lith) - dir. Natalya Meshchaninova
Core Of The World comes to TIFF fresh from picking up the best film and best actor awards at Russia's Kinotavr festival. Its protagonist is a vet based in a remote region of the country who gets on far better with animals than with humans but yearns for acceptance from the 'master' of the facility where he works. The film was co-scripted by Boris Khlebnikov, director of last year's Arrhythmia (which Meshchaninova co-wrote), and was produced through Sergey Selyanov's CTB Film Company. It will also screen in San Sebastian.
Contact: CTB Film Company
EXT. Night (Egy-UAE) - dir. Ahmad Abdalla
Egypt's Abdalla was at TIFF with Rags And Tatters (2013), Microphone (2010) and Heliopolis (2009). His new satirical drama is set over a single night in Cairo, following three main characters: an upper-class filmmaker, a prostitute and a taxi driver. Produced by Hala Lotfy, the film was made through Hassala Films, the Cairo-based independent production collective that is also behind festival hits Coming Forth By Day and Om Ghayeb. EXT. Night was given a post-production grant by Dubai International Film Festival's Enjaaz fund.
Contact: Ahmad Abdalla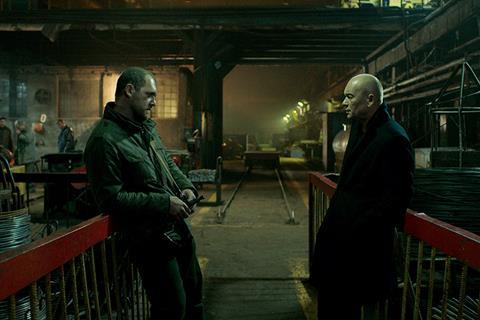 The Factory (Fr-Ru-Arm) - dir. Yury Bykov
Director, writer and producer Bykov has made a series of films (The Fool, The Major) looking with a ferocious satirical eye at corruption, suffering and the battle for survival in contemporary Russia. The Factory reunites the filmmaker with Denis Shvedov, who also starred in The Major, and is the story of workers versus the owners. When a factory's closure is announced, the employees fight back. Bykov's producers are Charles-Evrard Tchekhoff of French outfit Kinovista and Edward Iloyan of Forever Films.
Contact: Eva Diederix, Wild Bunch
Falls Around Her (Can) - dir. Darlene Naponse
Naponse's first feature since 2010's Every Emotion Costs looks at Tantoo Cardinal, a world-renowned Anishinaabe musician who returns to the reserve to rest and recharge, but finds it difficult to escape her fame. Baswewe Films produces with The Film Farm; world distribution rights are currently open. Naponse's first feature, Cradlesong, premiered at Sundance in 2003.
Contact: The Film Farm

The Great Darkened Days (Can) - dir. Maxime Giroux
This is Giroux's first feature since 2014's Félix & Meira, which also premiered in Contemporary World Cinema at Toronto that year, winning the best Canadian feature film prize. The Great Darkened Days follows a draft dodger from Quebec who encounters diverse characters while tradvelling across the American West participating in Charlie Chaplin lookalike contests. Martin Dubreuil stars with Sarah Gadon, Cody Fern, Romain Duris and Reda Kateb. Canada's Metafilms produces.
Contact: Metafilms
Kingsway (Can) - dir. Bruce Sweeney
Set in Vancouver, this comedy drama is about a car mechanic whose suspicions over her sister-in-law's possible affair cause far-reaching reverberations. Sweeney won the best Canadian feature film award for his debut Live Bait at TIFF in 1995. His films have since screened regularly at the festival, including 2001's Last Wedding, 2009's Excited and 2013's The Dick Knost Show. Kingsway is produced by Tracy Major.
Contact: Kingsway Film
Let Me Fall (Ice-Fin-Ger) - dir. Baldvin Z
Icelandic filmmaker Baldvin Z was last at TIFF with 2014 buzz title Life In A Fishbowl, and returns with this hard-hitting drama about drug addiction. A 15-year-old girl meets a friend who drags her into a world of drugs. Twelve years later, their paths cross again. Elin Sif Halldorsdottir, who worked with the director on TV's Case, plays the young girl. Olafur Arnalds (Broadchurch, Island Songs) has composed the score. Sena is releasing Let Me Fall in Iceland on September 7.
Contact: Raven Banner
Look At Me (Qat-Fr-Tun) - dir. Nejib Belkadhi
Look At Me is the story of a Tunisian immigrant living in Marseilles who returns on a trip to his native country. He is reunited with the nine-year-old autistic son who will not even look at him. The film is produced by Imed Marzouk with whom Belkadhi runs Propaganda Production. Belkadhi's 2013 debut fiction feature Bastardo also made its world premiere at TIFF.
Contact: Imed Marzouk, Propaganda Production
Minuscule – Mandibles From Far Away (Fr) - dirs. Thomas Szabo, Hélene Giraud
Minuscule is the gift that keeps on giving. The original French animated tales of bugs and beasties were a family favourite that ran on television from 2006 to 2012. The feature Minuscule: Valley Of The Lost Ants (2013), proved a global hit that won a César for best animated feature. Szabo and Giraud both return for a sequel that follows the adventures of a young ladybird accidentally trapped in a cardboard box and shipped off to the Caribbean.
Contact: Futurikon
The Most Beautiful Couple (Ger-Fr) - dir. Sven Taddicken
Writer/director Taddicken has been a regular on the festival circuit since his debut feature My Brother The Vampire won prizes at Ghent, Hof and Rotterdam in 2001. The Most Beautiful Couple is the story of a couple struggling to sustain their relationship in the aftermath of a sexual assault. Luise Heyer (Jack) and Maximilian Brückner (War Horse) take the central roles.
Contact: Beta Cinema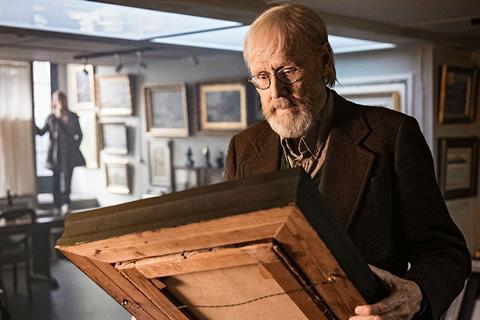 One Last Deal (Fin) - dir. Klaus Haro
Finnish director Haro's Helsinki-set drama follows an art dealer nearing retirement who comes across an important painting. He investigates the find with his grandson. Heikki Nousiainen, who worked with Haro on Letters To Father Jacob, takes the lead. One Last Deal (previously Dark Christ) is written by Anna Heinamaa, who also worked on Haro's The Fencer. Kaarle Aho and Kai Nordberg's Making Movies produces. The Fencer was nominated for a Golden Globe for best foreign-language film in 2016.
Contact: LevelK
The Other Story (Is) - dir. Avi Nesher
Avi Nesher and his Israel-set dramas are no strangers to Toronto. The writer/director/producer was most recently at the festival with Past Life in 2016. The Other Story is a contemporary drama about two women in Jerusalem who are looking to break out of their rigid lives. It stars Sasson Gabai with Joy Rieger, who won a best actress plaudit at Tribeca this year.
Contact: Metro Communications
Quien Te Cantara (Sp-Fr) - dir. Carlos Vermut
The latest film from Spanish director Vermut is making its debut in Toronto before screening at San Sebastian later in the month. Quien Te Cantara stars Najwa Nimri as a once-famous pop star who suffers from crippling amnesia after an accident while on the comeback trail. She is helped back to form by a superfan played by Eva Llorach. The film is produced by Enrique Lopez-Lavigne's Apache Films.
Contact: Film Factory Entertainment
The Realm (Sp-Fr) - dir. Rodrigo Sorogoyen
Antonio de la Torre and Barbara Lennie star in the story of a charismatic, corrupt and ruthless politician who finds himself abandoned by his party after covering up for an associate. This political thriller by Spanish director Sorogoyen is produced by Tornasol Films' Mariela Besuievsky and Gerardo Herrero, whose credits include The Secret In Their Eyes. Warner Bros is releasing in Spain and Le Pacte has French rights.
Contact: Latido Films
Retrospekt (Neth-Bel) - dir. Esther Rots
Retrospekt is the second film from the award-winning Dutch writer/director, following 2009's Can Go Through Skin. Starring Belgium-born Circé Lethem and Lien Wildemeersch, Rots' film is a contemporary drama about a happily married woman whose life unravels after she intervenes in a marital dispute that spins violently out of control. Originally tipped for a trip to Cannes, Toronto gives Retrospekt its global debut.
Contact: Rots Filmwerk
Roads In February (Can-Uru) - dir. Katherine Jerkovic
A young Uruguayan woman strives to reconnect with her grandmother and home country following the death of her father in Jerkovic's drama for 1976 Productions and Cordon Films. Arlen Aguayo-Stewart, Gloria Demassi and Cecilia Baranda star. Roads In February marks the filmmaker's feature debut.
Contact: Nicolas Cormeau, 1976 Productions
Rosie (Ire) - dir. Paddy Breathnach
Irish filmmaker Breathnach (I Went Down, Viva) directs this original screenplay by Roddy Doyle about a mother trying to protect her family after their landlord sells their rented home, leaving them homeless. Sarah Greene (TV's Penny Dreadful) stars opposite Moe Dunford, who is also at TIFF with Lance Daly's Black 47 — a Berlinale 2018 premiere. Rosie is produced by Element Pictures with backing from Screen Ireland, the Broadcasting Authority of Ireland, RTE and Element Pictures Distribution.
Contact: Protagonist Pictures
Les Salopes Or The Naturally Wanton Pleasure Of Skin (Can) - dir. Renée Beaulieu
When a scandal threatens to reveal the promiscuous secret life of a happily married wife and mother, she must confront the consequences that her choices make on her family and career. Brigitte Poupart stars in Beaulieu's second feature following Adrien in 2015. Vincent Leclerc and Pierre-Yves Cardinal co-star. Filmoption International handles sales and distributes in Canada.
Contact: Filmoption International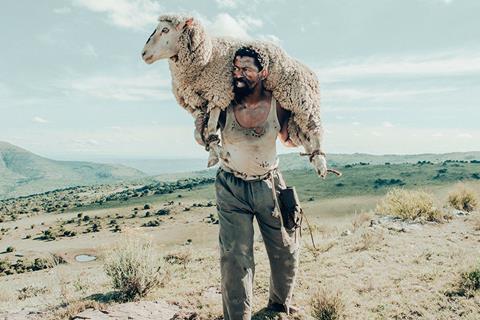 Sew The Winter To My Skin (S Afr-Ger) - dir. Jahmil XT Qubeka
Selected to participate in Cannes' L'Atelier programme in 2017, this film from South African director Qubeka details the story of the hunt for an outlaw in 1950s South Africa who robbed from white colonist farmers to redistribute to the indigenous poor. Qubeka first played TIFF in 2013 with Of Good Report.
Contact: Rushlake Media
Splinters (Can) - dir. Thom Fitzgerald
Fitzgerald's debut The Hanging Garden won best Canadian feature and the People's Choice awards at TIFF in 1997. This new drama is set in smalltown Nova Scotia and is about a woman reassessing her relationship with her mother following the death of her father. Sofia Banzhaf stars with Shelley Thompson, Callum Dunphy and Mary-Colin Chisholm. Splinters is produced by Emotion Pictures.
Contact: Emotion Pictures
Stupid Young Heart (Fin-Neth-Swe) - dir. Selma Vilhunen
Finnish director Vilhunen, whose Little Wing played TIFF in 2016, tells the story of suburban teens who face grown-up problems such as pregnancy and right-wing politics. Kirsikka Saari, who collaborated with the director on Oscar-nominated short Do I Have To Take Care Of Everything?, wrote the script. Newcomers Jere Ristseppa and Rosa Honkonen star. Stupid Young Heart won the work in progress award at the 2017 Finnish Film Affair.
Contact: Venla Hellstedt, Tuffi Films
The Sweet Requiem (Ind-US) - dirs. Ritu Sarin, Tenzing Sonam
India-based filmmaking couple Sarin and Sonam, best known for documentaries When Hari Got Married and The Sun Behind The Clouds: Tibet's Struggle For Freedom, return to Toronto more than a decade after their first narrative feature Dreaming Lhasa premiered at the festival in 2005. The Sweet Requiem follows a Tibetan woman living in exile in Delhi. It is produced by Shrihari Sathe's New York and Mumbai-based Infinitum Productions.
Contact: The Sweet Requiem
That Time Of Year (Den) - dir. Paprika Steen
Danish actress Steen returns to directing for the first time in 10 years for this ensemble comedy drama about a family's chaotic Christmas gathering, written by playwright Jakob Weis. Steen also stars alongside The Killing's Sofie Grabol and Jacob Lohmann, Lars Brygmann and Lars Knutzon. Steen previously directed Aftermath and With Your Permission. Producer Mikael Rieks of Nordisk had a TIFF hit in 2015 with the later Oscar-nominated Land Of Mine.
Contact: TrustNordisk
Ulysses & Mona (Fr) - dir. Sébastien Betbeder
Betbeder's second film to screen at Toronto following Nights With Theodore in 2012 sees Eric Cantona play a contemporary artist who has cut himself off from society. Betbeder's sixth full-length feature, and the fifth to be produced by Frédéric Dubreuil's Envie de Tempete Productions, the odd-couple comedy drama co-stars Manal Issa as an art student who jolts the reclusive artist out of his self-imposed exile.
Contact: Sebastien Chesneau, Cercamon
The Vice Of Hope (It) - dir. Edoardo De Angelis
On an upward trajectory after the well-received Indivisible — his 2016 Siamese-twin drama — Neapolitan director De Angelis heads direct to Toronto with a tough story set in the same north-of-Naples badlands. The Vice Of Hope centres on the Camorra-controlled child-trafficking trade and stars the director's wife, Pina Turco. The film reunites De Angelis with producers Attilio De Razza (Tramp Limited) and Pierpaolo Verga (O'Groove). Medusa is releasing The Vice Of Hope in Italy.
Contact: Catia Ross, True Colours
Working Woman (Is) - dir. Michal Aviad
Israeli filmmaker Aviad (Invisible) moves frequently between documentary and fiction, often interweaving the two formats. Unveiled at this summer's Jerusalem Film Festival, where it screened in the Feature Competition section, the director's first film to be selected for Toronto focuses on a working mother (Liron Ben-Shlush) whose husband's business is failing while her boss has begun hassling her for sex. Working Woman is co-produced by Amir Harel's Lama Films, whose credits include Camera d'Or winners Paradise Now and Jellyfish.
Contact: m-appeal
Further Contemporary World Cinema titles
"I Do Not Care If We Go Down In History As Barbarians" (Rom, Czech, Fr, Bul, Ger) – dir. Radu Jude
Asako I & II (Jap, Fr) – dir. Ryusuke Hamaguchi
Birds Of Passage (Col, Den, Mex, Fr) – dirs. Cristina Gallego, Ciro Guerra
Black 47 (Ire, Lux) – dir. Lance Daly
Border (Swe, Den) – dir. Ali Abbasi
Donbass (Ger, Ukr, Fr, Neth, Rom) – dir. Sergei Loznitsa
El Angel (Arg, Sp) – dir. Luis Ortega
Florianópolis Dream (Arg, Braz, Fr) – dir. Ana Katz
Jinpa (China) – dir. Pema Tseden
Museo (Mex) – dir. Alonso Ruizpalacios
Redemption (Isr) – dirs. Boaz Yehonatan Yacov, Joseph Madmony
Sibel (Fr, Ger, Lux, Tur) – dirs. Çagla Zencirci, Guillaume Giovanetti
Styx (Ger, Aust) – dir. Wolfgang Fischer
The Accused (Arg, Mex) – dir. Gonzalo Tobal
The Dive (Isr) – dir. Yona Rozenkier
The Fireflies Are Gone (Can) – dir. Sébastien Pilote
Winter Flies (Czech, Slovenia, Pol, Slovakia) – dir. Olmo Omerzu
Profiles by Nikki Baughan, Ben Dalton, Charles Gant, Tom Grater, Elaine Guerini, Jeremy Kay, Lee Marshall, Wendy Mitchell, Jonathan Romney, Louise Tutt, Silvia Wong and Orlando Parfitt.
More Toronto previews