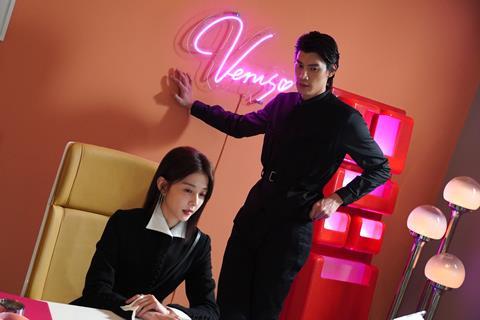 Taiwanese drama series are gaining increasing prominence on the world stage, in line with the rapid growth of global OTT platforms.
Stirrings of new interest in drama from Taiwan were seen in 2017 with The Teenage Psychic and 2018 with On Children. But it is the events of the past two years, when audiences found themselves craving more content during pandemic lockdowns, that has seen a sizeable number of made-in-Taiwan series make their way to fresh audiences around the world.
High-profile titles such as The World Between Us, Nowhere Man, The Victims' Game, Detention, Trinity Of Shadows, More Than Blue: The Series and Light The Night have all contributed to the recent revival of Taiwan as a major production hub of Mandarin-language drama series.
All these titles and more are streaming globally on HBO Asia or Netflix, while anthology film Twisted Strings, executive produced by The Assassin director Hou Hsiao-Hsien, is set to premiere jointly on HBO Asia and Catchplay on March 27.
Taiwanese drama was all the rage back in the early 2000s, before mainland Chinese and Korean dramas stepped out to take the crown. Meteor Garden, which became a runaway success in 2001, heralded the start of a golden era of idol dramas in the Chinese-speaking territories and Chinese diaspora on mainstream TV in the pre-OTT age.
While Taiwan still generates plenty of school romance and youth dramas, the lucrative OTT licensing fees provide local producers with an additional source of revenue, which allows them to aim for bigger production budgets, higher production values and to explore new genres for international audiences.
The focus has increasingly shifted to high-concept thrillers and crime dramas, which tend to prove compelling and easier to travel beyond core audiences. Taipei-based Greener Grass Production is in development on the second season of The Victims' Game, and its latest production Copycat Killer, adapted from best-selling Japanese crime novel Mohohan, will premiere later this year on Netflix worldwide.
"The Victims' Game was so successful that it became the first Chinese-language production that Netflix renewed," says Eric Chou of Greener Grass Production who brokered the deals for the thriller as well as Copycat Killer with Netflix along with executive producer Hank Tsang.
Chou pinpoints one crucial element behind the booming Taiwanese industry. "Creative freedom is well-respected in Taiwan," he says. "We don't have to censor ourselves. Any topic is possible, not just romance and crime, but also LGBTQ+ and horror, which are considered taboo in China."
Apart from Catchplay, HBO Asia and Netflix, which have been most active in the acquisition, production and distribution of Taiwanese drama series, CJ ENM HK (the regional office of Korean media conglomerate CJ ENM) has also started to collaborate with Taiwanese creators for premium Mandarin-language series.
Its first Taiwanese series, romantic comedy Mom, Don't Do That, has been picked up by Netflix exclusively for worldwide audiences this year, while crime thriller The Amazing Grace of Σ, which had its first two episodes premiered at Series Mania last September, is also due out this year.
CJ ENM HK also has a trio of ongoing projects backed by the Infocomm Media Development Authority of Singapore (IMDA) under its Capability Partnership Programme, which aims to produce premium scripted series with Taiwanese, Singapore and regional talents for the global streaming audiences. One of them is sci-fi romantic comedy Venus On Mars, which has recently wrapped filming in Taiwan.
Mickey Ong, CJ ENM HK's Singapore-based senior vice president and general manager, is positive about the future of Taiwanese productions. "It will definitely grow in volume and quality," he predicts. "I see more co-productions in and outside Taiwan, genres that can crossover to non-Mandarin speaking audiences. There will be more format or IP remakes in the near future. Taiwanese content will become more competitive and mainstream, making waves internationally."
The streaming competition is certainly set to heat up. Disney+, a newcomer to the region, has several original series ready to roll out such as Small & Mighty and Women In Taipei, while HBO Max is expected to arrive in Taiwan this year.
Here, we profile five hot projects ready for release in 2022, a selection of which are being promoted at Filmart Online (March 14-17) and Series Mania (Mar 18-25).
Mr Hito
Dir. Kao Pin-Chuan
12 x 60-minutes
Set at the turn of the year 2000, when the music industry shifted from analogue to digital, this drama follows a top music producer who must overcome unprecedented challenges to live up to his reputation. Tony Yang (Light The Night), musician 9m88 and Edward Chen (Your Name Engraved Herein) head the cast, while Yang also serves as producer for the first time. OTT service myVideo of Taiwanese telco Taiwan Mobile, Lots Home Entertainment, mm2 Entertainment Taiwan and Yiyi Pictures are among the main investors. Huang Ting is the series' music director, with Universal Music Taiwan as a music partner. Kao is a co-director of Yong-Jiu Grocery Store, which won best director for a series at the Golden Bell Awards in 2020. Contact: Yiyi Pictures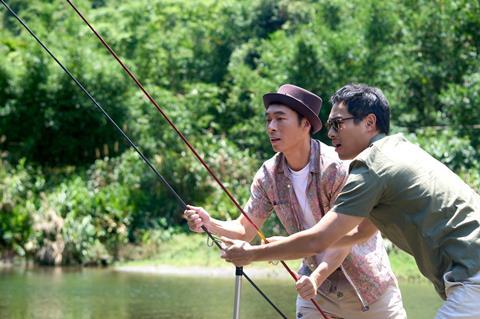 On Marriage
Dirs. Peter Ho, John Hsu, Herb Hsu, Kao Pin-Chuan, Cheng Wen-Tang
10 x 60-minutes
Making its first foray into series production, Taiwanese telco Far Eastone's streaming service FriDay collaborates with Taiwan's Public Television Service (PTS) on this sci-fi anthology film. The series is set in the near future and comprised of uncanny tales that explores marriage and family relationships, taking the same anthology format from PTS's acclaimed On Children, which has been available to stream on Netflix worldwide since 2018. The five directors are all established in their own right, including actor-turned-director Ho (HBO Asia's Who's By Your Side); John Hsu, whose first feature Detention was a record-breaking box office hit; actress-turned-director Herb Hsu, whose The Child Of Light won three prizes at the Asian Television Awards; Kao. who is a co-director of the award-winning Yong-Jiu Grocery Store; and veteran film director Cheng (Maverick). Contact: Public Television Service
Q Series II: The Mysterious Mr X
Dir. Liao Shih-Han
8 x 60-minutes
The latest suspense mystery in the Q series follows a junior detective who discovers that a suicide case resembles a scene from a Sherlock Holmes novel and suspects foul play. Wes Lo, a former member of boyband SpeXial, Moon Lee from Chinese New Year hit My Best Friend's Breakfast and River Huang from The Tag Along lead the cast. Main investors include Taiwan's OTT service myVideo and Eightgeman, a creative collective set up by eight filmmakers including Tsai Ming-Liang, Chu Yu-Ning and Liao. Liao previously directed the Taiwan episode of HBO Asia horror series Folklore 2 and horror film The Rope Curse as well as its hit sequel. Contact: An Je-Yi, Eightgeman
Show On: An Influencer's Rise To Her Hot Hot Fame
Dir. Hsieh Pei-Ju
13 x 26-minutes
Inspired by a hugely popular internet influencer in Taiwan, this comedy series focuses on a white collar girl with a strange sense of humour who rants on social media about her shameless ex-boyfriend and the people around her. The cast includes Kuo Shu-Yao (HBO Asia's The Teenage Psychic and its sequel), Aviis Zhong (The Wonder Woman) and Sun Ke-Fang (Little Big Women). Producer Jacqueline Liu (Little Big Women) says that the short 30-minute format will allow commuters – the series' targeted audience – to laugh while watching episodes on the way to work. Taiwanese director Hsieh's drama series credits include More Than Blue: The Series, which premiered internationally on Netflix. Contact: Tiffany Chen, Each Other Films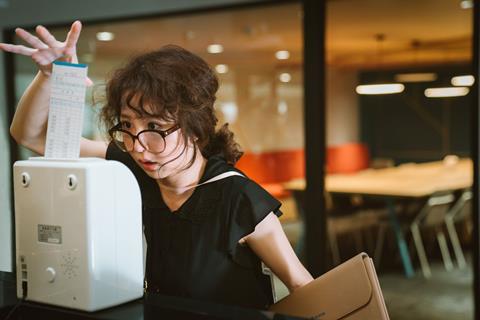 Venus On Mars
Dir. Chai Yee Wai
6 x 45-60-minutes (TBC)
This sci-fi romantic comedy by Singapore director Chai concluded filming in Taiwan earlier this year with a Taiwanese cast headed by Ivy Shao (More Than Blue: The Series) and Tsao Yu-Ning (Do You Love Me as I Love You). The story centres on an undergraduate student who is teleported to a men-only parallel world in which she is the only female. The series is the first of three premium scripted series backed by CJ ENM HK, in collaboration with Infocomm Media Development Authority of Singapore (IMDA) under the latter's Capability Partnership Programme. Key production companies include Chai's Singapore-based Mocha Chai Laboratories (which also handles the post-production of the series), Greener Grass Production with its general manager Phil Tang as a producer and Ju Chen Production. Contact: Mickey Ong, CJ ENM HK