Buenos Aires-based filmmaker Gastón Solnicki is at Venice Film Festival this year with Out of Competition documentary Introduzione all'oscuro, an artistic portrait of Vienna inspired by the life of former Viennale director Hans Hurch.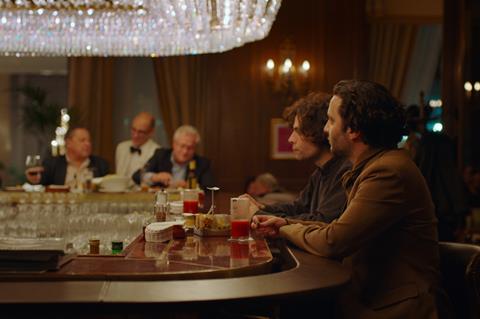 Hurch, who oversaw 20 editions of the Vienna festival, died suddenly last year at the age of 64. Him and Solnicki were close friends and pen pals (Hurch did not use email), having bonded after the director's first film Süden played the Viennale in 2008.
Screen caught up with Solnicki in Venice to discuss the story behind his tribute to Hurch. The film premieres on Wednesday (September 5) and the director is also participating in the Luigi De Laurentiis Award for a Debut Film jury at the festival this year, with a total of 19 films to deliberate over.
Introduzione all'oscuro was produced by rising Buenos Aires-based production outfit Rei Cine, which also has Acusada in the main Venice Competition this year.
When did you start making this film?
It was very spontaneous after the death of Hans [Hurch]. I was invited to the festival last year to programme a film in his memory – I chose Ernst Lubitsch's Trouble In Paradise. I was still in emotional shock.
I thought it was important for me to make a film. It had no script, just a very small group of people, incluing DoP Rui Poças (Zama). It was very unusual how all the elements came together, how the city [Vienna] opened up for us, I was allowed to document so much of it.
The film began as a homage to my friend but at the same time I also wanted it to be a film, not just a portrait of who he was – it's as much about me and my manic morning, and also about the city of Vienna.
For some, this could be a small, private film, but for me it's the opposite, in a way it's the biggest thing I've done because it's shot in Vienna and because of the people involved.
Tell me a bit about your relationship with Hurch…
We had been friends for 10 years. We met in Vienna, I live in Buenos Aires and I was there for the first time with my first film (Süden). Our friendship developed through film festivals. He was an outstanding man, generous, bright, funny. He was a dictator the way he led the festival, many people didn't like him for that but I admired him.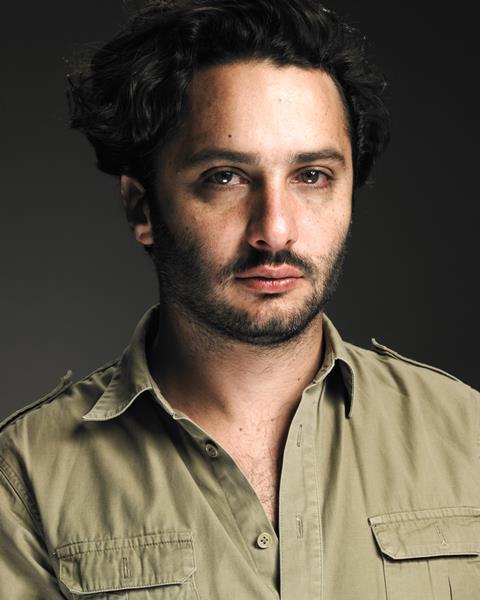 Hans was a fatherly figure to me. Actually, a lot of people thought we were lovers – they would ask what was going on with us, always together at Locarno, Cannes… but it couldn't have been less like that, though it was a tender and generous relationship. It was very important to me.
You contacted regularly via letters…
Well, he did. He didn't have email. He had eccentricities and a very flamboyant personality.
How did you get the film financed?
Again, it was very spontaneous. The finance mostly came from art collectors and private sponsors, as well as the city of Vienna, where the film was entirely shot and we also did the sound mix – it was the same sound mixer who did Toni Erdmann. It all opened up, so many people supported it.
How does it feel to be in Venice?
I'm extremely honoured. I was previously in Horizons two years ago with Kékszakállú, now I'm alongside the likes of Orson Welles and Frederick Wiseman, it's insane for a film this small, which we did in less than a year.
Today, it's not so evident what films festivals go for. For small films like this, which are not made by recognised grand maestros, festivals really make the difference. I find other festivals very conservative. Whereas Venice programmes smaller films in the main selection, they are very courageous and have been very generous to me.
For the kind of films I make, festivals are the only water I navigate. They get a theatrical release in a few places but it's mainly the festivals where they screen. In New York and Buenos Aires they play in the arthouse context.
What are your ambitions for the film after its Venice premiere?
I did not try to make a film for festival people who knew who Hans was. This is the opposite. I began with a very private subject, but I was looking for universal resonance, it isn't about who he was or the film community, it's about who is this person in the audience's own lives. That's where the emotion of the film lies. A lot of the specifics, who he was or who I am, are not important.
What's your next project?
It will be with Rei Cine and will be called Electrocute. It's the story of a young Jewish medical student in Buenos Areas as she navigates the different worlds of the city. There are large, expensive helicopter action scenes. For me, it's a big challenge.