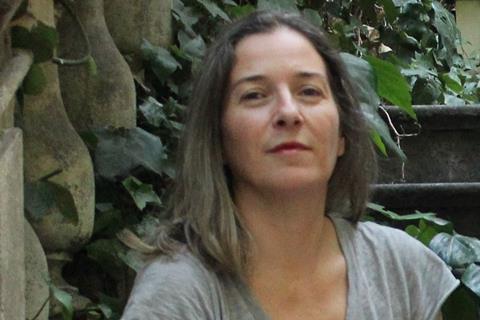 FIDLab, the co-production incubator of France's FIDMarseille, is introducing an additional element to shore up the support it offers to emerging filmmakers.
For the first time there will be a second FIDLab series of online meetings for the 11 filmmakers and their projects to reconnect in December, six months on from the July edition that runs today and tomorrorw (July 7-8) in the southern French port city.
"It gives those filmmakers from far afield a second chance to meet with professionals who attend FIDLab in Marseille in person," says FIDLab director and founder Fabienne Moris. "I'm glad we can offer this second opportunity to help our filmmakers."
The 14th edition of the showcase, known for its focus on experimental documentary and fiction features is returning as an in-person shindig for the first time since 2019.
FIDLab has established itself as a Lab for projects outside the norm often from non-traditional filmmakers. Think Italian artist Diego Marcon who attended FidLab three years ago with an experimental film project, The Parent's Room which was subsequently selected for 2021's Directors' Fortnight in Cannes.
"The profile of directors we invite and the diversity of the professionals who attend makes FIDLab unique," muses Moris. "Sometimes the budgets are quite high in the other European Labs but for FidLab, it's around €1 million max because we know we can help that kind of project."
Real impact
For Swiss filmmaker Cyril Schäublin, who participated in FIDLab in 2019 with Unrest, FIDLab is all about people and collaborations. "The prize we secured let me spend time at the wonderful Camargo Foundation where I finished writing the final shooting script in winter 2021."
Schäublin also secured a world sales partner in Alpha Violet.
FIDLab's class of 2020 included Israel multi-hyphenate Roee Rosen who arrived as part of an ongoing project called Kafta For Kids, with an idea "that does not belong to any given genre and that may well seem confounding and entangling."
Rosen confesses the idea of pitching is hard for him. "I abstained from [film] labs for years. FIDLab gave me the feeling of passion, support and attention to the project, as well as the idea that certain qualities that seem like a hindrance, complexity, hybridity, are encouraged on this platform."
Eighty international industry professionals will participate in a series of one-of one meetings across FIDLab's two days.
Moris and her team work closely with the 11 selected filmmakers to put together presentations (she refuses to call them pitches). "For me it is a real presentation because we need to go deeper into the project, the different layers of the film and feel the personality of the directors," says Moris.
For Rosen, FIDLab led to a collaboration with Berlin-based co-producer Michel Balagué and a residence award by France's Camargo Foundation to visit to and write his script.
French filmmaker Nicolas Peduzzi arrived at FIDLab 2018 armed with a synopsis and 10 minutes of footage for his project Ghost Song (Roller Coaster). "Thanks to FIDLab I found my producer Carine Ruszniewski [of Paris-based Gogogo Films]," says Peduzzi.
His project also won post-production house Micro Climat's award at FIDLab.
Based in Germany, filmmaker Helena Wittman's project Human Flowers of Flesh was selected for FIDLab in 2019. "My main goal was to connect with the region, as the film is partly located in Marseille which was also the starting point for the whole project," explains Wittman. "I had never applied to any other Lab beforehand as I wasn't looking for coaching or development of the project in a sense that many Labs offer," Wittman says. "I appreciate that FIDLab respects the different cinematic forms and tries to give them a platform rather than trying to make the projects more adaptable to possible markets."
2022 cohort
FIDLab's class of 2022 includes MMXX, an ensemble drama from feted Romanian director Cristi Puiu, Lebanese director Mira Adoumier's dystopian drama The Night Came About and previous FIDMarseille filmmaker, Laos director Kiyé Simon Luang, who was at the French festival in 2020 with romantic drama Goodbye Mister Wong and brings drama Fleur De Bambou to FIDLab.
"The selection reflects the world we are living in. We have some first films, some experienced filmmakers," says Moris. "We'll try to connect them with people they need."