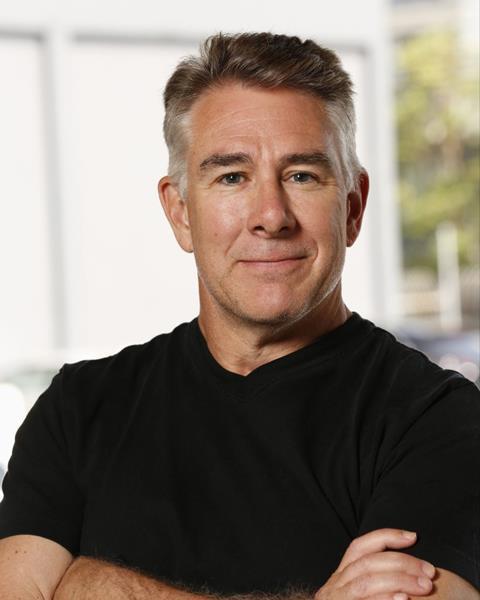 The film industry should prepare to engage audiences in the next iteration of the internet, according to former Digital Domain exec John Canning.
Funding, distribution and filmmaking are already being explored in the 'metaverse', considered to be the successor to the 2D internet, in which people use virtual reality headsets to enter digital environments.
Canning, who will speak on a panel at the Geneva Digital Market today on how to apply innovative technology to independent productions, told Screen that the industry should get ready for the coming wave.
"The Metaverse is the next big frontier of the internet and the framework is already being built," said Canning, who recently stepped down as executive producer of new media and experiential at Digital Domain, the US visual effects firm and production company co-founded by Avatar director James Cameron
"Producers at studio majors and independents should be asking questions of what the metaverse is, how they can get involved and what it could be before these becomes really pressing issues."
Digital Domain created some of the VFX for Steven Spielberg's Ready, Player One, in which the metaverse was portrayed as a vast network of artificial worlds called the Oasis.
This fictional depiction is now becoming a reality, with Facebook's parent company – recently rebranded as Meta – set to hire 10,000 people across Europe to develop the metaverse, believing it will house the evolution of online communication, commerce and entertainment.
Both studios and independent producers are also taking steps into this world. ViacomCBS is exploring how all of its intellectual property – from Star Trek to Nickelodeon – can be reimagined in the Metaverse. Music artists like Ariana Grande are performing live concerts to audiences wearing VR headgear in game worlds like Fortnite.
Fans of films ranging from James Bond blockbuster No Time To Die to independent releases such as pandemic production Zero Contact can buy digital merchandise as producers experiment with digital mechanisms like Blockchain to fund and distribute content.
New tools needed
Other building blocks to the metaverse include Universal Scene Description (USD), originally devised at Disney-owned animation house Pixar as a way to for its artists to collaborate using film-quality virtual assets, scenes and animation. It is an open-source language which enables digital assets – including avatars – to work in conjunction with each other across the internet and across VR headgear.
"We need an entire suite of interchange standards and tools, protocols, formats, and services which enable persistent and ubiquitous virtual simulations," said Canning. "It's arguably the most important aspect of the entire metaverse project."
The digital executive is next set to join US technology firm AMD to head up the chip developer's relations with content creators and who this week announced it had secured a partnership with Meta.
Canning is also a leading expert on 'digital humans' – online avatars that he suggests could be used in the future to represent individuals across a range of platforms.
"Digital Domain is increasingly being asked to create characters for VR, AR and XR experiences," said Canning. "What's interesting to me is that when all of these environments are interconnected, everyone will be represented digitally with a consistent digital version of themselves.
"Today, we present different versions of ourselves digitally – one for Facebook, one to LinkedIn, another to TikTik and so on. That is because online platforms are not joined up. The metaverse presupposes that we will be able to transfer a digital representation of ourselves from one environment to another without friction."