The recently-wrapped Tokyo International Film Festival is shifting its focus firmly to Japanese and Asian cinema, just as the local industry is looking past its own shores,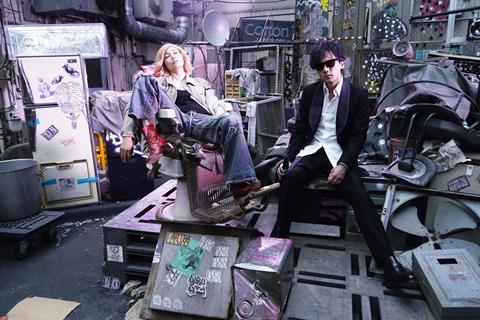 Although it had been heading in this direction for a while, this year's Tokyo International Film Festival (TIFF) reached a tipping point in terms of showcasing Asian and, in particular, Japanese content.
From opening film Tora-san, Wish You Were Here, which resurrected the country's longest-running film series, to a new section focused on Japanese animation and VFX, and its regular Japan Now and Japanese Cinema Splash sections, the festival finally feels like a destination where the global industry can catch up on almost everything that Japanese cinema has to offer.
There were also some strong world premieres from the rest of Asia, including Hong Kong drama I'm Livin' It, which brought stars Aaron Kwok and Miriam Yeung to the opening night red carpet, and two titles from the increasingly energetic industry in the Philippines - Bradley Liew's Motel Acacia in Asian Future and Paul Soriano's Mañanita in International Competition.
While festival chiefs said the domestic Japanese focus was appropriate in a year when Japan welcomed a new emperor, hosted the Rugby World Cup and is gearing up for the 2020 Olympics, they were also open about the necessity of being less reliant on US cinema. In years gone by, TIFF was used as a platform to launch Hollywood tentpoles in the region, but with the rise of the China market, it has become much harder to secure major US films. Last year, A Star Is Born opened the festival, but without any major talent in attendance.
"The visibility of Hollywood films at the festival has been declining, mostly because it is difficult to coordinate with day-and-date releases, especially when many titles are cutting their Japan [publicity] tour," explains festival director Takeo Hisamatsu. "It makes sense to put more focus on China and other Asian countries."
TIFF started this process six years ago through its tie-up with the Japan Foundation to programme Southeast Asian cinema in its Crosscut Asia and other sections and is now also reaching out to the mainland China industry. "There are many new festivals in Asia, so it's important for us to celebrate what is unique about ours," says TIFF chairman Hiroyasu Ando, who joined the festival in August. "We want to introduce new Japanese filmmakers. We also want to strengthen our relationship with China, a growing market that has a co-production treaty with Japan."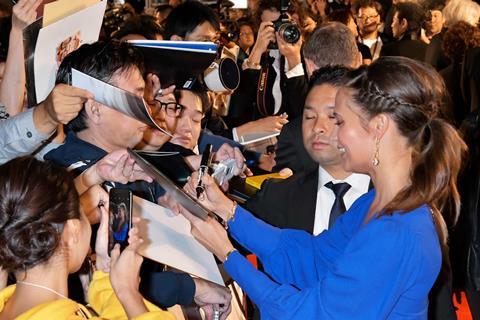 While this may seem like an obvious move, it's worth noting that Japan, an island nation, can still regard itself as culturally detached from its Asian neighbours. It is also significant that, despite the current trade war between Japan and South Korea, the festival continues to work closely with the Korean industry. "We're constantly knocking on their door and trying to get Korean films and talent here," says Hisamatsu. "But we can't blame them for being more focused on Busan [International Film Festival], which takes place just prior to us."
As for local filmmakers, TIFF's renewed emphasis coincides with signs the Japanese industry, notorious for being insular and dependent on its home market, is starting to become more outward-looking. Several titles in this year's TIFF line-up were international co-productions, including Wash Westmoreland's Earthquake Bird, produced by Scott Free Productions and Japan's Twenty First City; competition title Tezuka's Barbara, a co-production between Japan, the UK and Germany; and two films produced by Japan and Central Asia - Kiyoshi Kurosawa's To The Ends Of The Earth, with Uzbekistan, and The Horse Thieves. Roads Of Time, with Kazakhstan.
Most of the talk at content market TIFFCOM, which took place a week before TIFF due to Tokyo's crowded events schedule, was also about international collaboration - either with China, following the new co-production treaty, or with Italy, which is also discussing a treaty and exploring ways to work with Japan's huge animation industry. Japan-China projects in the pipeline include a remake of Uberto Pasolini's Still Life, which Japan's Sedic International is currently setting up with Chinese partners.
However, when it comes to programming Chinese films, TIFF is facing the same difficulties as other festivals in dealing with China's new censorship regime. Programming director Yoshi Yatabe says he had to pass on a Chinese title that looked as if it wouldn't clear the recently introduced second censorship hurdle - the public screening licence - in time to premiere at TIFF. "I don't think Chinese censorship is getting more difficult to obtain subject-wise, but there's an approvals logjam," Yatabe says.
Japan also won't find it easy co-producing with China, due to censorship and cultural hurdles, or even with other countries after decades of being a self-reliant industry. But there's a recognition among government officials, independent producers and even some old-school studios that collaboration is necessary to innovate and find new markets. Japan's box office has nowhere to grow and the global influence of its pop culture faces waves of competition from Korea, Southeast Asia and perhaps one day China. Also, TIFF has the potential to become the platform where that collaboration can thrive.