Summer box office is slumping, audiences are sick of franchises, Hollywood is creatively bankrupt and the sky is falling in — so says the current narrative. But the data shows a more nuanced picture.
The summer blockbuster season is traditionally the time when critics and commentators bemoan Hollywood's reliance on franchises, sequels and reboots, while studio bosses point to the box-office numbers that prove audiences are being served very nicely, thank you, by a series of adroitly marketed tentpoles that blend the fresh with the familiar. You can carp all you like, they say, but the numbers don't lie.
In 2017, however, the studios have lost control of the narrative. With a serious box-office downturn in the world's top market, and one major exhibitor blaming its poor commercial performance on weak product, the chorus bemoaning franchise fatigue has seized the moment. "Box office massacre: How Hollywood flopped this summer" was one consumer-media take on the story, nicely capturing the current mood of schadenfreude over the humbling of those conceited, creatively impoverished Tinseltown titans.
The US market
While the summer season started promisingly in the US with Guardians Of The Galaxy Vol 2, says Paul Dergarabedian, senior media analyst for data gatherer comScore, the market quickly wobbled, and May ended with a 9% deficit on 2016.
"Wonder Woman thankfully came along and saved the day for a while, but it was a temporary fix," he says. "Subsequently, we went back to a deficit and it's been the true definition of a rollercoaster ride in terms of the box office. July was way down. Every month of this summer has been down versus 2016, which at the time, if you remember, was considered the summer of 'sequelitis'. We are now pining away for the days of the summer of 2016 in terms of box-office numbers."
Overall, as Screen International went to press, box office for the summer period was trailing 2016 by 12% in the US. That is a worrying outcome for studios, since while success can breed success, failure can breed failure: if audiences are not in cinemas, they are not being exposed to trailers and in-theatre marketing, and they are not enjoying big-screen experiences that inspire anticipation for the next visit. Suddenly, moviegoing feels like a contaminated brand. "There is a lot of momentum that has been sucked out of this marketplace, and that is a real problem," says Dergarabedian.
The comScore analyst acknowledges that "we live in a world where there are more options for entertainment, on more platforms and devices than at any time in our history. So there's competition out there and it's fierce."
However, we have been here before. "How many times have we heard that story, that the small screen is taking over," he asks, "whether it be television in the '50s, home theatre in the '90s, or streaming in the 2010s? We're just living in a different world, but the movie theatre marches on."
Strong start
While disappointing outcomes in the US for titles such as The Mummy, Alien: Covenant and Baywatch — none of which cracked $100m there — helped send the summer off course, Dergarabedian points to the bigger picture, which is that the year started strongly, and overall US box office is down only 4% for the year to date, not the 12% deficit presented by the summer period. Moreover, for the non-US international market, box office for 2017 is so far 3% up on 2016. The global box office is 1% up on last year.
"It's now a 365-day, 12-months-a-year business," says Dergarabedian, who points to the success of first-quarter hits such as Beauty And The Beast, Get Out, Split and Logan. Studios are now looking at every week of the calendar as opportunities for major films, and are less reliant on the summer season.
"We are in the middle of the horse race," he adds, "and we've still got a long way to go. By the end of that race with Justice League, Thor: Ragnarok, Blade Runner 2049 and Star Wars: The Last Jedi, who knows? We could be looking at close to a record.
"With the international [box office] being up right now, we've been close to $40bn worldwide for two years now, and we could be close to that again this year, despite all the naysayers and the pessimism that has pervaded the narrative."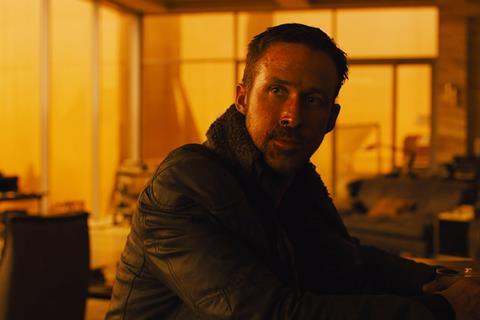 For Tim Richards, CEO of Vue International, the picture is notably less bleak, and that is because his chain operates in 10 markets in Europe and Asia, and not at all in North America. "The box office year to date is up," he says. "This year, there have been a few more peaks and troughs than usual. Broad strokes, it was a very strong start to the year, and certainly there have been some disappointing films this summer.
"It's been a different kind of year, but every year is always different. It's always very difficult to look at any meaningful trends over months or quarters. When a big movie comes out, we're suddenly flavour of the month with the corporate world, and then a bunch of movies underperform and suddenly the world's coming to an end. Every time there's a downward spiral, it's Netflix or something else that's to blame instead of just movies haven't performed."
Few would disagree AMC Entertainment's disastrous second-quarter results, which the exhibitor blamed on poor product in the period, has not been a good-news story for the industry (the Dalian Wanda-owned exhibitor reported a loss of $178.5m for the period, and implemented a $30m cost-cutting plan for the rest of the year). However, reckons Richards, "There are very specific reasons for AMC's downgrading that are not all related to box-office performance."
Duncan Clark, president of distribution for Universal Pictures International, says: "Yes, there's been a bit of a flattening in the US over the year, but it's a much more stable position in the international arena, particularly in these new markets that are still growing."
While Richards points to Pirates Of The Caribbean: Dead Men Tell No Tales, Transformers: The Last Knight and King Arthur: Legend Of The Sword as disappointments, in fact the first of those titles, also known as Salazar's Revenge, has been strong in many markets, notably China, Japan and Russia, and is the number-two film of the summer internationally with $615m at press time. It is behind only Despicable Me 3, which had reached $673m at press time.
Richards takes heart from the success of Warner Bros' Wonder Woman, not just for its global box office ($798m at press time) but for the value of its afterglow. "You now have an audience that's excited and waiting for Justice League, and everyone is hoping that it's going to be another Avengers franchise," he says. "Certainly now they've got a much better shot at it with the strength of Wonder Woman."
The millennials are coming
As for Sony Pictures' Spider-Man: Homecoming ($704m worldwide at press time), Richards says: "When they announced the third reboot of Spider-Man, you could hear the collective groan going around the industry, but it's a great movie, and it just shows that when you have a great film with a great story, young new director, young cast… That's a film where word got out and started bringing the millennials into it. And that's not the kind of film you would normally expect millennials to go into."
Vue also takes heart from the release calendar, with major tentpoles dated all the way through to April 2021, and is continuing with an expensive upgrade of its estate, which recently saw a notably upscale overhaul of its London West End flagship.
"I don't worry at all about Netflix," declares Richards. "But as a business, we need to constantly make sure we're ahead of the game, and not be complacent. That does mean investing money, and it does mean you need to reinvent yourself every once in a while."