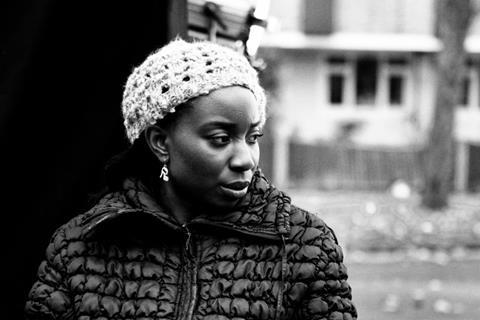 UK filmmaker Destiny Ekaragha's credits include BBC TV movie Danny And The Human Zoo and feature Gone Too Far, and she most recently directed the last four episodes of the second season of Channel 4 and Netflix's Bafta-winning The End Of The F***ing World.
She is now working on two new films in development, Ekaragha reveals what she has been watching and who she trusts for recommendations.
One of my friends is a screenwriter and she recommends shows and films to me all the time. She's likely to watch things I wouldn't necessarily run to the cinema to see. She recommended [the BBC series] Happy Valley to me a while back. I thought it was a gentle show about people living their daily lives in the countryside. It's not.
My younger brother is the other person who I trust the most. He's an actor and filmmaker and we talk about films almost every day. Our tastes are almost identical. If he watches something before I do and comes out disappointed, I'm almost certainly going to have the same reaction. The latest film he saw before me was Dolemite Is My Name. I watched it soon after, it made me feel so good and so inspired.
I'm part of a WhatsApp group that consists of creative women in the arts, including screenwriters, playwrights, novelists, journalists and event managers. It's great. I always feel informed. We all agree on Younger. I recently finished the first two seasons and loved it. It's nice to see a light, fun show being led by a 40-year-old woman. The show's a lot deeper than it appears to be.
I also watched Insecure recently. Stella Meghie directed an episode in season three. It was the one where Issa [Rae] shows Nathan around Los Angeles. It was pure magic, I was swooning afterwards. It had a kind of Before Sunrise vibe to it, which is one of my favourite films. Wonderful stuff, just beautiful. Everyone is telling me to watch season four.
An editor I work with a lot suggested Barry and I love her for it. I love, love, LOVE that show. Love it. It's a comedy drama about a hitman that becomes an actor and stars Bill Hader. It's brilliant.
I usually go to YouTube for film reviews. I like Jeremy Jahns and Chris Stuckmann. Even at the times when I don't agree with their overall views, I'm always left entertained, especially with Jeremy. That dude is funny. I very rarely watch or read reviews before watching a film or TV show. I only read/watch them afterwards. I like to go in clean.