After his 2014 Jury Prize for Mommy and serving on the Competition jury last year, Quebec writer-director Xavier Dolan returns to Cannes with It's Only The End Of The World. He tells Screen why his starry film marks a career turning point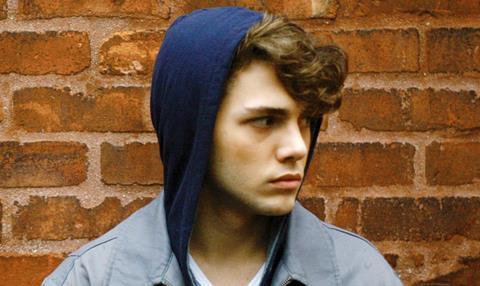 Expectations will be running high when Xavier Dolan walks up the red carpet to introduce his Cannes Competition title It's Only The End Of The World (Juste La Fin Du Monde).
Besides being the prolific Quebec writer-director's follow-up to his widely acclaimed 2014 Cannes Jury Prize winner Mommy, Dolan's new film — which features several generations of leading French acting talent — could be an important stepping stone into a bigger, broader career for the 27-year-old, Montreal-born wunderkind. As such, it could also deliver another boost to the rising international reputation of French-Canadian cinema.
It is hard to tell if Dolan is feeling the pressure. Answering Screen's questions by e-mail in the busy run-up to the festival, he skips a query on his feelings about presenting the film, with its Gallic all-star cast and theatrical pedigree, at a French institution as revered as Cannes.
Quite possibly Dolan remains unfazed by the prospect of the close attention the new work is likely to attract. He has been dealing with attention for two decades now, first as a child actor and more recently as the creator of six intensely emotional yet finely balanced French-language dramas that deal with subjects including adolescence, maternity, homophobia and transsexualism.
Dolan first staked his claim with his 2009 directing debut and Directors' Fortnight prize winner I Killed My Mother, which he also wrote, produced and starred in. The following year, Heartbeats earned a spot in Un Certain Regard, and two years after that Laurence Anyways was in Un Certain Regard, winning the Queer Palm award.
Tom At The Farm (in which he again starred) took a side trip to Venice in 2013, where it won the Fipresci prize, before Dolan returned to Cannes with Mommy, which went on to take the César for best foreign film and a clutch of other awards around the world. Most recently, Dolan cemented his relationship with Cannes by serving on the 2015 Competition jury and upped his pop-culture cred by shooting the moody black-and-white video for Adele hit Hello.
Mommy was at one time to have been followed by The Death And Life Of John F Donovan, Dolan's planned English-language feature debut. But, he now explains, "I could feel Donovan would be hard to finance and I felt that It's Only The End Of The World would be an intelligent transitional piece — to attract actors to Donovan, and financiers, I guess. I also knew that it was too soon to shoot The Death And Life. I would've hit a wall. I still wonder, at times, if I will. But I don't think so."
Based on a dialogue-heavy 1990 play by French actor-director-playwright Jean-Luc Lagarce (who died of Aids in 1995, aged 38), It's Only The End Of The World stars Nathalie Baye, Marion Cotillard, Vincent Cassel, Léa Seydoux and Gaspard Ulliel in the story of a writer who, after a 12-year absence, goes back to his home town planning to announce his impending death to his family.
"I tried reading the play in 2010, but unfortunately I never got past page five," Dolan admits. "Lagarce's style is so sophisticated it bored me at the time. I just didn't get it. But four years later, right after Mommy, I felt the need to shoot something before Donovan. I went back to the play, knowing who I would cast and how to shoot it if I connected with the material this time.
"Suddenly, I understood it. And loved it. How the characters talked, how unlikeable they often were, their prolixity and nervousness.
I loved every single bit of it and thought it would be a challenging exercise to have such a strong cast saying those things to each other, and with the specificity and singularity of Lagarce's dialogue."
Class acts
The cast of It's Only The End Of The World represents something of a departure for Dolan, who in the past has worked mostly with a troupe of French-Canadian actors not well known outside that region. Working with Ulliel, Seydoux (both from Saint Laurent), Cassel, Cotillard and Baye (who appeared in Laurence Anyways) was, reports Dolan, "extraordinary. But what was even more extraordinary is how identical it was to working with actors I've worked with before. The same rigour, the same passion, the same laughs.
"To me, working with actors is the greatest privilege in directing movies," he continues. "Whether they're famous is irrelevant. I'll always make movies with Anne Dorval, Suzanne Clément [both from Mommy, Laurence Anyways and I Killed My Mother] and my friends in Quebec. But some stories take place in different countries and in other tongues. That's when I get to work with other people."
While aficionados of Dolan's earlier work probably will not see any radical thematic departures in the film, they might sense the writer-director is beginning to broaden his horizons.
"The movie is, quite simply, about family and the difficulty of loving one another," he says. "I guess it isn't much of a change for me, but I've always been tentative about venturing into unknown territory. It's always about mothers and sons, intimate dynamics, unrequited love, the struggle of different people to fit within the mould of society. All these things interest me because they matter to me and resonate with my life. But I've also shied away from the things and themes I felt unfamiliar with. I guess that's about to change."
Dolan appears wary of identifying himself with the burgeoning French-Canadian cinema movement that has recently launched directors including Denis Villeneuve and Jean-Marc Vallée into the world of bigger budget Hollywood film-making (another subject he skirts over). But he is aware that he now has the opportunity to work on a bigger canvas with more resources at his disposal.
The Death And Life Of John F Donovan, set to star Jessica Chastain, Kit Harington, Susan Sarandon and Kathy Bates (with Adele reportedly in talks to make her film debut), certainly has dramatic scope. Set in the US and the UK, it is the story of a movie star who finds his correspondence with an 11-year-old actor prompting assumptions that begin to destroy his life and career. Dolan is set to begin shooting the project in July, in Montreal, Prague, London and New York.
The film-maker does acknowledge the film he is bringing to the Palais this year could eventually lead him into storytelling arenas well beyond those in which he has built his reputation.
"In my heart, I always knew it'd be a turning point," he says. "A change of tone, and perhaps style. I'll never change and will always care about saying certain things, but I know that It's Only The End Of The World and even Donovan mark the end of a very personal series of films and that whatever follows will be a little more exotic. Thrillers, genre films, TV…
"The truth is, for the first time, I don't know what's next. But I know that, although it will always be personal, it will not, for a while, be as intimate. In terms of talking about myself and my demons, I've pretty much gone full circle."