Dir: Patrice Chereau. France. 2009. 100 mins.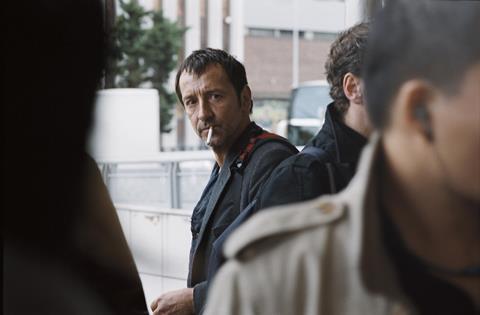 The fears, cruelty and self-absorbed suffering of a young Paris man form the heart of Patrice Chereau's new film Persecution, an uncompromising portrait of narcissism which will resonate with as many as it alienates. Anchored by two courageous performances from Romain Duris and Charlotte Gainsbourg, Persecution is characteristic Chereau – brittle, remote and provocative.
Wearing the character's rage and suffering on his face, Duris is remarkably good as the deeply unsympathetic Daniel
Although the director's name and the stars in the cast will help to boost further festival play after and distributor interest after its Venice premiere, Persecution is more likely to mirror the same boutique arthouse distribution deals scored by his last few films (Gabrielle, Son Frere, Intimacy) than his bigger successes La Reine Margot or Those Who Love Me Can Take The Train.
Duris plays Daniel, a man who won't commit to a job and has no home, going from job to job and sleeping on the sofa of an apartment he is renovating. It's an unsettled existence but he still finds time to help out at an old people's home and has a girlfriend of three years' standing called Sonia (Gainsbourg).
But Daniel is also a prickly person, always ready to taunt and humiliate his mentally fragile friend Michel (Cohen) or Sonia who loves him despite his relentless doubting, jealousy and questioning. She puts up with his anxiety when her job requires her to work long hours or leave the country, and doesn't complain when he walks in on her late at night, tests her affection and flirts with other women in front of her friends.
Meanwhile Daniel is suffering a little persecution of his own in the shape of a lunatic (Anglade) who is stalking him. The man breaks into Daniel's apartment, trashes his possessions and even rents a place across the street so he can see into Daniel's life. He claims he can see into Daniel's soul and is unconditionally in love with him. Daniel is both persecuted and persecutor.
Chereau eventually gives us some insight into Daniel's childhood which might have contributed to his obsessive selfishness, and there is a haunting scene when he witnesses the probable death of a motorcyclist in an accident which cements his gloom. However by the time Sonia decides that she can no longer take the pain of the relationship, it is a relief to the audience and probably to Daniel himself.
Wearing the character's rage and suffering on his face, Duris is remarkably good as the deeply unsympathetic Daniel while Gainsbourg, who had her fair share of anguish at the hands of Willem Dafoe in Antichrist earlier this year, is his match as the noble Sonia.
There are several powerful scenes between Duris and Gainsbourg, illustrating the torment of the relationship and the impossible nature of his needs; and while Chereau's characters may sometimes be intellectual creations (the man played by Anglade being a case in point), his determination to bring these complex human interactions to the screen is always admirable.
To sign up for Screen's weekly Reviews Newsletter with all the week's new releases, international openings and full festival reviews delivered free to your mailbox every Friday, please click HERE


Production companies
Move Movie
Arte France Cinema
Azor Films
Ce Qui Me Meut
Mars Films
Black Forest Films

International sales
MK2
+33 1-4467-3000

Producer
Bruno Levy

Screenplay
Patrice Chereau & Anne-Louise Trividic

Cinematography
Yves Cape

Production designer
Sylvain Chauvelot

Editor
Francois Gedigier

Music
Eric Neveux

Main cast
Romain Duris
Charlotte Gainsbourg
Jean-Hughes Anglade
Gilles Cohen
Alex Descas
Michael Duchaussoy
Tsilla Chelton
Hiam Abbass