The Estonian film industry is expanding, which is resulting in a bigger impact at home and abroad.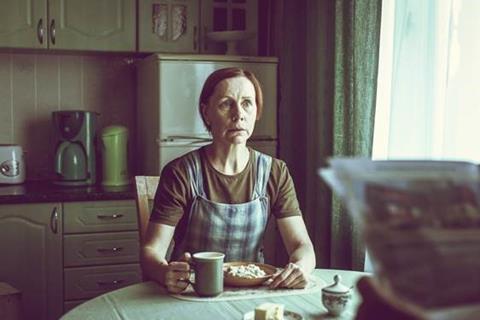 The Estonian film industry is expanding, which is resulting in a bigger impact at home and abroad.
This year has seen 10 new Estonian features released in cinemas, compared to five in 2015. Admissions for local films are also up, with a tally of over 300,000 mid-way through 2016 compared to 350,000 for the whole of 2015.
The additional theatrical offerings made up of largely European, Russian and American cinema brought the 2015 box-office to €15.5m.
Film Funds
One contributing factor to industry development is the growing number of film funds provided by the Estonian government.
Adding to the Estonian Film Institute's (EFI) support for features, shorts, animation and docs, the government has issued further funding for a selection of films centred around the Republic of Estonia's 100 year-anniversary in 2018. The films were chosen from a three-year long competition, and are predominantly from a younger generation of first-time directors.
Meanwhile, a micro-budget scheme has also been recently made available through the combined support of EFI, broadcasters and the Estonian Cultural Endowment Fund.
Overall state support (from both the EFI and Estonian Cultural Endowment Fund) for film in 2016 has risen to €10.4m, up 30% from 2015.
"Our goal is help films of all sizes appeal to audiences, and through these schemes, reach cinemas faster. It is also our job to support Estonian stories, and to provide a system that supports both established and up-and-coming film-makers through the film-making process," said EFI head Edith Sepp.
Co-Productions, rebate
Producer Katrin Kissa, whose film Autumn Ball won the Horizons Award at the 2007 Venice Film Festival and who was recently granted funding from the European Film Commission for a collective of co-productions, iterated the importance of Estonia's government support, as well as teaming with outside partners.
"If you want your film to cross into international audiences co-productions are necessary for a higher production quality and increased budgets."
The country's recently-launched cash-rebate, which offers foreign films up to 30% return on local spend including production and post production services, have certainly helped.
Rebates so far have been provided to Finnish-Swedish-Estonian feature The Eternal Road and the Danish animation Hodja and The Flying Carpet, but Sepp assures it is the start of a bigger mission. This year's pilot scheme had a budget of €500k; while next year's total will be raised to €2m.
Government stipulations require overall budgets to be €1m, with the minimum spend in Estonia between €200k and €500k.
A major new facility in Tallinn is also expected to raise the country's profile with international industry.
Projected to be the biggest facility in the Baltic region, 'Tallinn Film Wonderland' will include three sound stages in an 8,000-square-metre space. The completion date is scheduled for 2018.
A cultural centre that would potentially host the Tallinn Black Nights Film Festival is also expected to be a part of the complex, with an estimated finish in 2019.
Cinemas
The number of cinema screens in Estonia rose from 74 in 2011 to 81 in 2015.
Despite this increase, which includes multiplexes, independents and a recent IMAX theatre, it is still a struggle for independent distributors to find space.
"We release around 20 films per year, mostly European art-house films, and while there is an Estonian audience for these films, it is a continuous struggle to secure cinema bookings," said Mati Sepping, head of production and distribution outfit Estin Film.
This year's biggest grossing film, Klassikokkutulek (or 'The Class Reunion') has broken Estonian records, taking in over €1m in box-office earnings.
Appetite has shifted towards more mainstream, light-hearted content, as opposed to past films that have tailored to "tragically depressing artistic dramas", said Siim Rohtla, Head of Distribution at Forum Distribution Estonia.
Quality
A step-up in the quality of Estonian film-making has also been noticed by the international film industry, with films such as Triin Ruumet's The Days That Confused scooping the Jury Prize in the East of the West competition at this year's Karlovy Vary.
Kadri Kousaar's Tribeca 2016 entrant Mother (pictured) also premiered to critical acclaim, and is now the country's official Oscar submission.
Both films are screening as part of the Tallinn Black Nights Film Festival Estonian Competition, a section festival director Tiina Lokk said is at its strongest level in years.
"Previously, we had to create a Baltic competition as there simply wasn't enough Estonian films to choose from. Now, we have a surplus of quality films, this in part to the rise of female directors and producers, and the talent coming out of the Baltic Film and Media School," said Lokk.
"The biggest challenge for Estonian directors is that you're expected to make Estonian projects", added Kousaar, who has recently completed two screenplays in English.
"And it makes sense because every country actively prefers their own directors. But if your ideas and ambitions need to use other languages and countries, you might run into delays."
The Days That Confused producer Maie Rosmann Lill also highlighted that the majority of producers in Estonia are women, a statistic unique to Estonia.