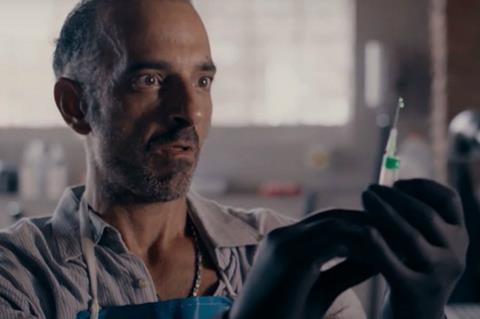 Genre festival Night Visions has revealed the line-up for this year's event which will run from Nov 21-25 in the Finnish capital of Helsinki.

The screenings will include Luca Guadagnino's Suspiria, Gaspar Noe's Climax, Yann Gonzalez's Knife + Heart, Jim Hosking's An Evening With Beverly Luff Linn, Quentin Dupieux's Keep An Eye Out, Leigh Whannell's Upgrade, Joel Potrykus' Relaxer, Emma Tammi's The Wind, Jimmy Henderson's The Prey, Jonas Akerlund's Lords of Chaos, and omnibus The Field Guide to Evil.
The Nordic film selection encompasses Crazy Pictures' The Unthinkable, Rasmus Kloster Bro's Cutterhead, Soren Juul Petersen's Finale, and Borkur Sigthorsson's Vultures.
In the documentary section, the highlights are Kuba Mikurda's Love Express: The Disappearance of Walerian Borowczyk; BOOM! by Jordan Albertsen, about The Sonics; and Julia Nash's Industrial Accident: The Story of Wax Trax! Records.
The festival will celebrate the work of Poland-born director Sam Firstenberg by screening three of his 1980s films: American Ninja, American Ninja 2: The Confrontation and Avenging Force.
Special effects guru and director Sergio Stivaletti will present the Nordic premiere of his new film Rabbia Furiosa, a crime thriller based on the same true story as Matteo Garrone's Dogman. Night Visions will also screen Stivalaetti's The Wax Mask as well as Dario Argento's Opera, on which Stivaletti worked on the animatronics.