The Beijing-based producer, who had two films in Berlin, explains why he's optimistic about the future of arthouse cinema in China.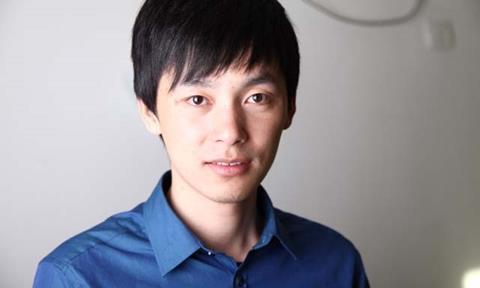 Despite running a production company that is only one year old, Beijing-based producer Yang Cheng has two films premiering at this year's Berlinale: Liu Jian's animated feature Have A Nice Day, which played in competition, and Yang Heng's Panorama title Ghost In The Mountains.
Yang founded NeZha Brothers Pictures last year after the success of his first film as producer, Li Ruijun's River Road (2014), which screened at Tokyo and Berlin film festivals and won the Signis Award at Hong Kong International Film Festival. He started his career by working in various production roles at studios including Huayi Brothers and Wanda Media.
Have A Nice Day (pictured below), which Yang co-produced with Liu Jian's Le-joy Animation Studio, is a black comedy about a chauffeur who steals a million dollars from his boss to fix his girlfriend's failed plastic surgery. France's Memento and Hong Kong-based Edko Films are handling international sales.
Ghost In The Mountains follows a middle-aged man as he comes out of prison and returns to his deserted hometown.
Yang spoke to Screen about his reasons for setting up NeZha Brothers and why he's optimistic about the future of arthouse cinema in China.
What do you hope to achieve through NeZha Brothers Pictures?
I want to work with young directors who have strong artistic vision and at the same time find a commercial market for their films. I don't want to make big studio films, but I don't want to be a small indie producer either. I've been studying companies like Fox Searchlight, Focus Features and Miramax that specialise in medium-budget, director-driven productions. I'm interested in all kinds of films – animation, documentary, features and shorts – but the important thing is that the directors should have their own personal style and unique vision.
There's a lot of finance available for mainstream Chinese films, but how easy is it to find funding for arthouse productions?
It's actually a good time for talented young directors and producers. They have opportunities to find financing among the newer film companies in China, who are looking for good projects but can't participate in the big studio productions.
The big studios are also willing to cooperate with young producers and directors, because they need to produce a lot of movies, and there's a lack of experienced talent in China. Working with newer filmmakers is a good way for them to fill in their production slates. They can experiment with smaller investments and form a relationship with the new talent they discover.
What kind of backgrounds do the newer, smaller companies have?
They come from a wide field: capital investment, advertising, real estate, construction, international trade. You even find fashion, make-up and jewelry companies getting involved in the film business. But problems arise when they don't understand the film industry but want to get involved in the creative process. I prefer to work with companies that have some kind of background in the film business. Otherwise it can be challenging.
But in China, you just need one successful movie under your belt and then you won't have any problem finding more experienced partners and investors. Since River Road, I've been able to start developing projects with JQ Pictures [one of the producers behind critically-acclaimed romantic drama Soul Mate]. We'll be working together on a few different film projects in the future.
Once you get specialist films made, are there opportunities to distribute them theatrically in China?
China has a huge population so we just need a small proportion of the audience to watch arthouse films so we can recoup our production costs and make a profit. Jia Zhangke's last film [Cannes 2015 title Mountains May Depart] had box office of RMB30m [$4.4m] and one million admissions. I'm sure there are many US indie directors who would be happy with a million admissions.
It's not easy, but in the past two years we've seen more independent films being released theatrically – and the difference with the US or France is that they're receiving fairly commercial distribution. These films are playing in mainstream cinemas, not specialist theatres. [Chinese indie films to be released theatrically over the past two years include The Coffin In The Mountain, Kaili Blues and Berlinale 2016 title Crosscurrent.. Of course we're starting from a very low base, but the situation has been improving.
The fact is that the market needs this because there's a lack of diversity. Also the government understands that you can't grow the market with a limited range of films, but they are facing new challenges. Arthouse cinema requires free thinking and artistic expression, but the government wants to maintain a certain level of control, so it will be interesting to see if they can find the right balance.
How does selection in a major festival like Berlin help these films?
It's a huge help because journalists and film critics in China really pay attention to the official selection of the larger festivals. If a film is in competition, or even a sidebar, at a big festival, then they believe it can't be a bad film and will promote it and talk about it.
What are you working on next?
I'm producing the next films of both the directors I'm here with in Berlin. Liu Jian is working on another animation, which is set in a university, so will probably be less dark and have more comedy than Have A Nice Day. All Yang Heng's previous films have been about men, so his next one is a story about a woman. I'm also working with two newer directors – Yan Xiaolin and Xu Shaofei – on a couple of projects that are slightly more mainstream; or at least they're aimed at a slightly wider audience.