28 Weeks Later director Juan Carlos Fresnadillo's latest film is set between Madrid and London and stars Clive Owen as a family man whose daughter is visited by unknown intruders.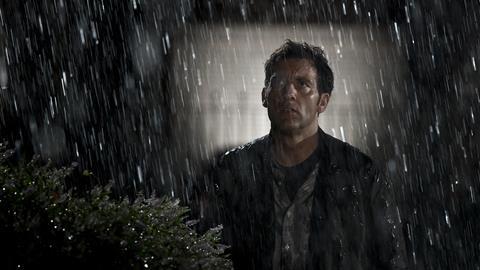 Synopsis: Two kids from separate families in England and Spain are terrorised by intruders from another world
Director: Juan Carlos Fresnadillo
Writers: Nicolas Casariego, Jaime Marques
Producers: Enrique Lopez Lavigne, Belen Atienza, Mercedes Gamero
Cast: Clive Owen, Carice Van Houten, Daniel Bruhl, Kerry Fox, Pilar Lopez De Ayala
Budget: $13m
Financing: Universal Pictures International, Antena 3 Films, Apaches Entertainment
Language: English and Spanish
Countries of Production: US, Spain
Status: Production
Release date: End of 2011
Since making 28 Weeks Later, the follow up to Danny Boyle's 28 Days Later, Spanish director Juan Carlos Fresnadillo's international reputation has soared, with Steven Spielberg signing him up to direct DreamWorks' action adventure film Wednesday. But for now, Fresnadillo is working hard on shooting his $13m sci-fi thriller Intruders, starring Clive Owen.
Intruders began life a few years ago when renowned producer and long time Fresnadillo collaborator Enrique Lopez Lavigne read a news article about a young girl becoming possessed and thought it would make a good film idea [in a similar vein to Exorcist].
"I first proposed it to my partner at Apaches Entertainment, Belen Atienza, who was interested and then we approached Juan Carlos who also liked it, but wasn't so keen on the Satanism angle," explains Lavigne.
Local scriptwriters Nicolas Casariego and Jaime Marques were then drafted in to work on the script, in collaboration with Fresnadillo, Lavigne and Atienza; a process which took a year and a half before they were ready with the polished version.
The final script revolves around two couples, one in Spain and one in England, who battle to save their young children from being taken by unseen intruders, with one turning to religion, and the other to science.
"I wanted to focus more on the chain of fear that grows in these seemingly normal and happy families as their kids are visited by unknown entities, rather than just focus on the evil spirits," says Fresnadillo.
The decision to shoot half of the film in England was largely based on Fresnadillo's decision to cast Clive Owen as the "the solid, brave guy put in troubled circumstances, in the style of films from past masters like Hitchock."
The British actor agreed and signed on the line in February this year, alongside Spanish born actor Daniel Bruhl, helping convince Universal Pictures International to back the project.
"UPI provided a substantial amount of the budget with cashflow upfront, which shows the interest they had in Juan Carlos Fresnadillo and his vision for the film," says Lavigne. "We gave them the guarantees of a quality project with a decent cast, and so they also signed on to distribute the film internationally."
Spanish broadcaster Antena 3 was also convinced of the film's merits and so joined the project as financiers and co-producers through its cinema arm Antena 3 Films, which has recently supported other commercial projects with connections to Spain like Woody Allen's You Will Meet A Tall Dark Stranger and Paul Greengrass' Green Zone.
Shooting took place for four weeks in the UK back in July, including Muswell Hill in London and the countryside surrounding Oxford town centre, before heading to a film studio in the North of Madrid where Bruhl and Spanish actress Pilar Lopez De Ayala (Alatriste) joined the cast.
Lavigne hopes to deliver the project at the end of next summer at which point UIP will decide on release dates.
Next up: Fresnadillo and Lavigne are set to team up again on two projects; DreamWorks' action adventure film Wednesday, based on a script by Massy Tadjedin about a guy who steals a woman's car leading to a chase across Los Angeles; and horror X: The Man With The X-Ray Eyes, a remake of Roger Corman's 1963 original about a scientist who uses himself as a guinea pig for an experiment to see if X-ray vision works, which is currently being backed by troubled studio MGM.
Fresnadillo is also due to direct BioShock for Universal Pictures, which is based on a computer game about a plane crash survivor who discovers a disturbing underworld utopia.