PPI's Iron Man 2 number one opening benefits from poor weather in the UK.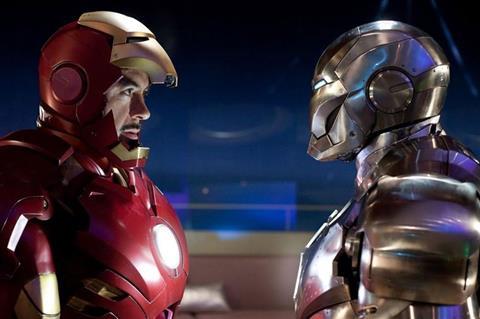 Paramount Pictures International's Iron Man 2 enjoyed a very strong first place debut in the UK & Ireland for the April 30-May 2 weekend, its $11.7m (£7.7m) gross bolstered by the poor weather over the May Day bank holiday period. The Marvel comic book sequel played on 521 screens in the market, recording a huge average of $22,400 a screen.
Also debuting in the top ten was Walt Disney SMPI's The Last Song, a romance drama starring Miley Cyrus. The film placed fourth in the market after taking $1m (£680,000) from 330 screens.
UK thriller The Disappearance Of Alice Creed, featuring former Bond girl Gemma Arterton in the title role, opened on 67 screens through CinemaNX from April 30. It generated $217,000 (£142,000) from the three-day weekend, with a $3,200 screen average.