Currently in post-production, Legend Of The Fist: The Return Of Chen Zhen is one of Asia's most highly-anticipated late summer releases.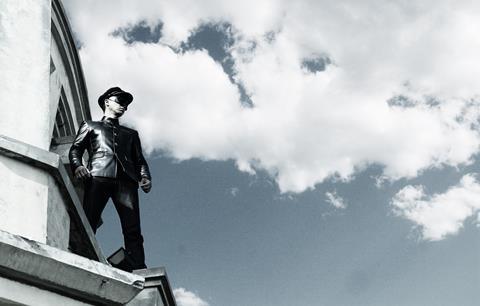 Synopsis: A patriotic hero taken for dead for years suddenly reappears disguised as a wealthy entrepreneur to pull together an intricate plan of vigilante justice against the enemies of the people.
Director: Andrew Lau
Writer: Gordon Chan, Cheung Chi Sing
Producers: Chan and Lau are producing with Peter Lam (Media Asia), Wang Changtian (Enlight Pictures) and Ren Zhonglun (Shanghai Film Group) as executive producers.
Cast: Donnie Yen, Shu Qi, Anthony Wong, Huang Bo
Budget: $12m
Financing: Hong Kong's Media Asia Films is co-financing with Beijing-based Enlight Pictures and Shanghai Film Media Asia, which is a joint venture between Media Asia, Shanghai Film Group and Beijing Guoli Changsheng Films.
Language: The film was shot in both Mandarin and Cantonese-language versions.
Countries of Production: Hong Kong, China
Status: Post-production
Release date: September 23
Chinese folk hero Chen Zhen was first played on film by Bruce Lee in the 1972 Fist Of Fury and has since appeared in several Hong Kong movies and TV series. This latest portrayal was initiated by Hong Kong film-maker Gordon Chan and action star Donnie Yen who had both worked with the character before – Chan directed Fist Of Legend in 1994, starring Jet Li, and Yen starred in 1995 hit TV series Fist Of Fury. After conceiving the project, they approached Andrew Lau, co-director of the Infernal Affairs trilogy, to direct.
Initially created by Hong Kong writer Ni Kuang, Chen Zhen is widely believed to be a student of real-life martial artist Huo Yuanjia, but there is no proof he ever existed. In Bruce Lee's portrayal in Fist Of Fury, the character avenges the murder of his master by Japanese martial arts students in early 20th century Shanghai.
"Chen Zhen is a cultural hero who fights to defend the honour of the Chinese," explains Lau. "He has a huge influence on Chinese audiences. His heroic image is widely praised and many people even believe that Chen Zhen is a real person in history."
Legend Of The Fist picks up seven years after Chen Zhen avenged his master's death, although the hero is presumed to be dead as he went down in a hail of bullets after meting out justice. He returns to Shanghai disguised as an entrepreneur and befriends a local mafia boss. Donning a cape at night, he sets out to uncover the collusion between the Japanese and the Shanghai mafia and also get his hands on an assassination list prepared by the Japanese.
"The biggest challenge was how to re-imagine this well-known character while not repeating what has been filmed in previous remakes and adaptations," says Lau. Unlike Bruce Lee's Chen Zhen who was uneducated, Yen's Chen Zhen has returned to China after fighting in the First World War in France and is more mature and romantic.
Media Asia boarded the project while Chan, Lau and Yen were developing the storyline. "As we're focusing not only on the mainland China market, but also the international market, we believe Media Asia is the best partner," says Lau. The Hong Kong company then brought on board mainland co-producers, which is the usual route for all big-budget Hong Kong films aimed at the mainland market. Shooting started in November 2009 in Songjiang outside Shanghai and wrapped in February.
For international buyers who may not be familiar with the character of Chen Zhen, the film's selling points are the high-octane action scenes and the talent involved. While Lau co-directed the Infernal Affairs series, Chan is renowned for combining action with strong characterisation and has credits including King Of Beggars and Beast Cop. Yen, who also serves as the film's action director, is currently Chinese cinema's hottest action star with credits including Ip Man, Ip Man 2 and Bodyguards And Assassins. In addition to practising wushu, he is also a combat fighting expert, and in Legend Of The Fist has integrated combat into wushu to create a new martial arts style.
"Yen is a perfectionist who always plans all the scenes in advance, but he also gets injured often," Lau says when asked about Yen's working methods. "No CGI is used in any of the action scenes. Action scenes tend to take a long time to complete, but with Yen's good planning and cooperation with us, the shooting process was very smooth."
The film is scheduled to roll out in Chinese-speaking territories on September 23 in the run-up to China's National Day holidays. Media Asia has already pre-sold it to around 20 territories including North America (Well Go USA), UK (Metrodome), France (TF1), Germany (Splendid), Israel (United King) and Aus/NZ (Dream Movies).
Next up: Lau is directing A Beautiful Life starring Liu Ye and Shu Qi for Bona International Film Group.