Sarah Cooper rides the TT course on the Isle of Man. Sort of.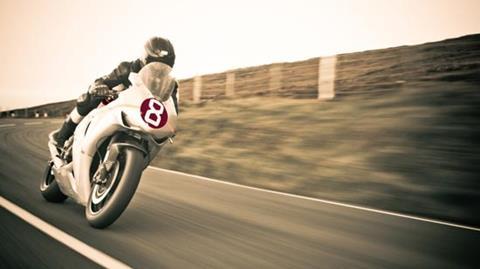 I spent a delightful day on the Isle of Man yesterday, visiting the set of Mat Whitecross' Ashes, a noir inspired road trip movie, funded by the island's production and financing company CinemaNX and starring Ray Winstone and Jim Sturgess.
The producers are keen to keep the plot line under wraps for now, but let's just say you'll be seeing a very different side to Ray Winstone, who despite having the flu was utterly charming in his cockney geezer kind of way.
The film's executive producer Marc Samuelson had promised me a tour of the island as part of the trip. And having just watched CinemaNX's brilliant documentary TT3D about the Isle of Man's world famous and highly dangerous motorcycle race the TT (in 3D!), I had horrible visions of me on the back of a bike riding at speeds of 170mph round the island..
Fortunately, it turned out to be infinitely more relaxing, taking in the sights from the comfort of a car, including the cottage which features in Waking Ned, the town where Ewan Macgregor is being chased by evil henchmen in Stormbreaker and the theatre where Me And Orson Wells was shot (apparently the locals are pretty non plussed by A-listers turning up to shoot - except when it came to Zac Efron, who had the teenage girls of the island all a flutter and the paparazzi hiding behind bushes).
Although I did get a little freaked out when my tour guide took me up to the fog-engulfed forest where Chris Smith's horror film Severance was shot, and jokingly said he had run out of fuel…
Look out for Screen's set report on Ashes during Cannes, which will have all the details of how the project came together, plus the low down on CinemaNX's upcoming projects.