Dir: Xavier Dolan. Canada. 2014. 134mins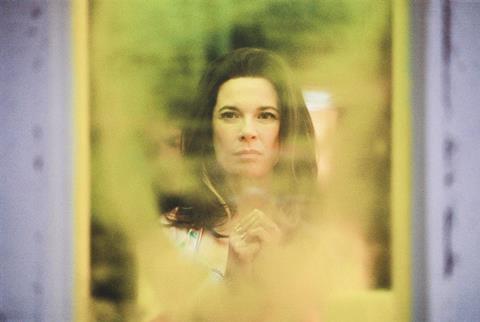 Five years on from his dazzling debut I Killed My Mother (J'ai Tue Ma Mere), Xavier Dolan provides a captivating companion piece in Mommy that reflects all the maturity he has gained as a filmmaker in the intervening years. This is an altogether richer, warmer exploration of an intense bond between a mother and a son that unfolds with emotional fireworks and bittersweet reflections on love, friendship and the choices we make in life.
Filled with tenderness and compassion, Mommy may well be Dolan's most accomplished film to date.
Knockout performances from a trio of Dolan regulars create vivid, complex characters that sustain us through a rollercoaster ride between extremes of joy and pain. An emphatic return to form after the overwrought theatrics of Tom At The Farm (Tom A La Ferme), Mommy should delight Dolan fans and potentially attract a wider audience to his work.
Dolan claims that I Killed My Mother "centres on a puberty crisis" whilst Mommy is an "existential one". It shows a great deal of compassion and understanding of a mother struggling to cope with an ungovernable teenage son and introduce some hope into a life that only promises to bring heartbreak.
The mother Diane is played by Anne Dorval in a tour de force performance that reminds you of some of Gena Rowlands finest hours under the direction of John Cassavetes. Diane - or Die - is a brassy, foul-mouthed woman, full of attitude and willing to take one more chance on her hyperactive 15 year-old son Steve, played with immense energy and charisma by Antoine Olivier Pilon.
When Steve behaves himself he is bright, charming and adorable. When he doesn't, he is a complete nightmare, raging with anger and resentment. You can see the mother in the son and when they clash it makes George and Martha from Who's Afraid Of Virginia Woolf? look like masters of restraint. It is an exceptionally close relationship that sometimes forges them into a single unit taking armsagainst a hostile world.
In most areas, Die and Steve would be the neighbours from hell but the mysterious Kyla (Suzanne Clement) finds them an irresistible escape from her own family and worries. Crippled by a stutter for the past two years, she is on sabbatical from a teaching job and soon becomes a calming influence and good friend to both Die and Steve.
Mommy is outrageously funny and incredibly moving as we come to recognise the slim chances of Steve having the life that Die would want for him. It is set in a Canada that has introduced new laws meaning Die has the power to commit Steve to an institution if she cannot cope with him. It is a threat that hangs over even their happiest times.
Dolan and cinematographer Andre Turpin have shot the bulk of Mommy using 1:1 as their aspect ratio. Initially, it feels as if we are losing vital visual information outside of the frame but quickly succeeds in creating a greater sense of intimacy. There are two sequences when the frame expands to convey joyous moments in Steve's life and it is a bold enough device to receive hearty applause from the first Cannes press screening.
Typically, Dolan weaves an eclectic soundtrack through the story that ranges from Celine Dion to Dido and Oasis, each revealing a little more about the characters or creating specific moods. Filled with tenderness and compassion, Mommy may well be Dolan's most accomplished film to date.
Production company: MetaFilms
Producers: Nancy Grant, Xavier Dolan
International sales: Seville International.
Cinematography: Andre Turpin
Editor: Xavier Dolan
Production designer: Colombe Raby
Music: NOIA
Main cast: Anne Dorval, Suzanne Clement, Antoine Olivier Pilon, Patrick Huard